Atom User Reviews for Dunkirk
POPULAR TAGS
#intense
#epic
#great
#amazing
#original
#insightful
#mustseebro
#masterpiece
#blockbuster
#christophernolan
#real
#nextlevel
#worthit
#loud
#smart
#beautiful
#sad
#nolan
#slow
#clever
Music makes it more intense... must watch movie
the movie was straight garbage please spend your money on other things
The movie started off great and interesting but then got really slow and boring.
Wasn't a fan of the shaky video footage, but very interesting!
Has to be seen at theaters
Nolan brings us what is possibly his best film to date that grabs you with tension from the opening scene and doesn't let go till the closing credits.
This movie is a masterpiece! Christopher Nolan did an excellent job!
Christopher Nolan did great with the shots and the imaging of the film but overall it was a war movie without the war.
Too dang loud!!! Had to leave early because we couldnt take it anymore.
Waiting for it to end. Boring.
Pretty film but characters were not developed enough and neither was the story
Chris N0lan always finds IntensItIvIty knob & keeps turnIng It Up
Unless you know the history it was a slow going movie
Fantastic film. Great story, told in 3 parts!
I felt like the movie drowned at sea
While I did highly enjoy this movie, I completely understand why some will not. The movie is very slow and is more of a story than an action or drama movie with most of the movie being portrayed with visuals along with Hans Zimmer's score compared to heavy dialogue or constant fighting.
Great heart pounding movie but all it is only an evacuation the whole time Chris Nolan had little to work with
The best movie of the year so far. This is a masterpiece of filmmaking.
Christopher nolans delivers another epic movie
impeccable filmmaking but i mean another wwii movie. yawn
I like the kid with the crooked teeth. This movie was beautiful.
Another one of Christopher Nolan's Masterpieces
Slightly complex, but an amazing movie with beautiful scenery.
Phenomenal. Intense. Just booking to go and see it again. Don't go with anyone who is going to ask you questions during the movie.
intense movie the whole way through but the characters developmeny and story suffer the from the quick pace.
Minimal dialogue, but amazing body language to set the tone of the movie. Would watch again.
Into the best ten movies of the last 30 years
Sad. But gives the perspective of what people had to go through during the war.
Great direction and cinematography meets a compelling story about how when all the sh*t hits the fan, surviving is enough.
best Christopher Nolan movie ever better than the dark knight
Good movie for its main purposes
Expected a lot more after seeing the trailer.
excellent movie.... multiple character story lines to follow. you'll be happy, you'll be sad, you'll be angry , you'll be cheering, you'll be on the edge of your seat. A must see with great cinematography.
I believe this film is a new type of war film for those that enjoy war films. The film focuses solely on the events of Dunkirk. Personally, the film feels like it is missing. The soundtrack does deliver and is rememberable - handled by Hans Zimmer once again - like Interstellar. Be warned: the film is loud.
amazing cinematography, great acting!
Christopher Nolan is one of my favorite directors. So I know what I was going to get before seeing this film. This is the best war film I have ever seen since Saving Private Ryan. It is purely visceral and suspenseful during all its action scenes. The sound design is coupled with another beautiful gut wrenching score by Hans Zimmer and it works seamlessly. Along with what is heard during the film, dialogue isn't as present. Characters also rarely talk throughout the whole film and it isn't a bad thing. It truly captures the panic and angst felt by everyone involved in the conflict. Lastly, the absolutely stunning cinematography. Shot on 65mm film along with IMAX film and presented in IMAX and 70mm theaters, Dunkirk is truly something to behold.
The cinematography was beautiful. The editing of the stories lines was awful.
Metacritic
Seldom has a film so eloquently captured the craziness, brutality and arbitrariness of war. Dunkirk just might be Nolan's masterpiece.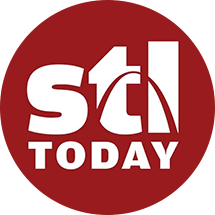 Calvin Wilson
St. Louis Post-Dispatch
Great directors make great movies. And with Dunkirk, Christopher Nolan has made his second masterpiece, thrilling history retold, remembered and relished.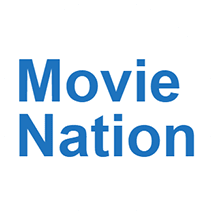 Few movies have so palpably conveyed the sheer isolation of fear, and the extent to which history is often made by people who are just trying to survive it — few movies have so vividly illustrated that one man can only do as much for his country as a country can do for one of its men.