Atom User Reviews for Dungeons & Dragons: Honor Among Thieves
POPULAR TAGS
#entertaining
#fantasy
#hilarious
#greatcast
#actionpacked
#familyfriendly
#clever
#great
#mustsee
#greatvisualfx
#funny
#epic
#seeingitagain
#lol
#blockbuster
#datenight
#mustseebro
#surprising
#family
#original
I never played the game but I have a general knowledge of it. I wanted to see this movie because it's my genre and this cast. I really enjoyed.
Too much fun. It reminded me of campaigns that I've played with my sisters plus positive messages about fatherhood and dealing with failures. Would definitely recommend.
Very boring & predictable. Great for D&D fans
it is good to see a blockbuster these days that has a) A good story that is entertaining and b) amazing VFX that doesn't take you out of the story! first one of the year, big blockbuster potential 10/10
As a D&D nerd, this was awesome
Way better than it should've been
Fairly predictable, but some very funny scenes and great action sequences
Super fun fantasy adventure and no deep knowledge of D&D required! The cast have great chemistry together, hilarious moments throughout and plenty of action to keep your attention.
Great show! Was fun to see some nostalgia from the 1980s. It was entertaining very little language decent for kids.
I can see why it's doing well in the box office.
It exceeded my expectations!
never touched D&D but the movie was enjoyable and well written. acting was really fun and most of the jokes landed for me
Loved this movie! May go back and see it a second time.
Definitely do not need to know anything about D&D to enjoy this movie!
I liked it, and I hate myself for it. I loathe Hasbro and everything they stand for. They are killing off the original TTRPG just as it was finding a foothold in the general public purely for possible profits. RIP D&D.
The laughs were a welcomed surprise
A surprisingly good movie...a much better iteration than the long forgotten 2010 movie. good punchlines, very good action sequences. Rege and Michelle Rodriguez had awesome action sequences , great supporting casts and Chris Pine keeps everyone on point.
Just felt that it was too long and too cheesy and I love fantasy movies/shows so that says something
I've never played the game but boy was this a great movie! Took the kids to see it and they also loved it. Super funny, great cast that actually fit together, awesome storyline, graphics were epic! And I now wish a owlbear was real lol. A MUST SEE!
It was a decent fairytale movie, it was clever how it kinda poked at the genre and didn't make it too serious. Most moments were decent but I liked some of the humor. Overall a rental at best
Definitely good storyline with great characters! Do I think it should have been more action? Thinking…. Just right!! I really liked it.. "bring on part 2 lol!!"
wanted to see something different. This was definitely different. The cast was amazing. The story was engaging. I truly enjoyed it.
honestly one of my new favorites, pleasantly surprised on how much i loved it
Is a great movie and has great potential to start more D&D movies in the future. It would be awesome to see Driz in a movie.
Really a great movie to watch!! I hope there will be a second.
It's just a straightforward fun movie
Honestly was just a super fun watch all throughout and every character on screen was a joy to watch
Recommend of watching this movie.
We just witnessed the birth of a new franchise. Material they have at disposal is endless. 5 stars. Dragons, displacer beasts, powerful items, mimics, magic, and laughs. Lives up to hype. Dont miss it.
It was great! Only 4 stars because of a cliche scene, but the rest were original and entertaining! Would watch again 100x over! Def recommend!
I enjoyed it thoroughly, reminded me of fantasy films from when I was a kid.
All around a great movie and great watch. Recommend
I never played the dungeons and dragons game but I still had a blast watching this. highly recommend
Didn't make the show and I couldn't get a refund
I never planned on watching this movie but my friend said he wanted to check it out (we're both AMC A-List members) so I said ok. The movie was a simple fun relaxed time with enough laughs that made me enjoy it and the cast. I wouldn't ever buy this specific movie on 4K Blu-ray but I enjoyed it enough.
Finally a movie that was not offensive, and worth the time to see. Visual, funny, action, packed, and not predictable.
Terrible movie! Storyline was non-existent! CGI was awful! Waste of money and time! So disappointed cuz I like all the actors in it, but this was just an awful movie.
A fun ride and full of easter eggs for fans of the game
very entertaining with a great cast.... Hopefully Hasbro and Paramount pictures would put a bit more resources towards the special effects in a potential sequel!
I know very little about DnD but I still loved it! Go see it!
Definitely felt like it was written by people who have played the game
A fun D&D adventure. If you play the game tbis is a must see. It's a fun time for the rest.
Metacritic
The film's set pieces are built around comedy, with bits of (cleverly choreographed and directed) action and suspense to add some urgency, not the other way around.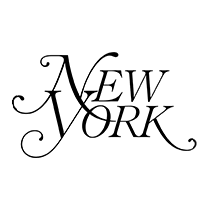 Bilge Ebiri
New York Magazine (Vulture)
Co-directors Jonathan Goldstein and John Francis Daley, working from a script they penned with Michael Gilio, have struck the right balance between high-stakes action, warm drama and clever comedy in a consistently engaging, mostly family-friendly romp that features some of the most spot-on casting of any film so far this year.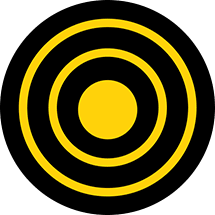 Richard Roeper
Chicago Sun-Times
Honour Among Thieves could have tidied away its plot more economically, but the leisurely pacing does allow us to connect with the surprisingly fleshy characters. It is no mean feat to make something so funny from such unpromising material. It is more impressive still to end on a genuinely moving note. A welcome surprise.
Donald Clarke
The Irish Times