Atom User Reviews for Dune
POPULAR TAGS
#greatvisualfx
#greatcast
#epic
#mustsee
#intense
#fantasy
#great
#seeingitagain
#blockbuster
#actionpacked
#mustseebro
#smart
#awardbuzz
#beautiful
#original
#slow
#heartpounding
#inspiring
#surprising
#clever
This movie lives true to the book. An amazing cast and screenplay makes this a must see!
BAD BORING MOVIE!! My Money Back!!!.
would have rather had both part one and two with an intermission. Feels like it's not meant to be a full movie.
This generations lord of the rings.
Epic in every way. Villeneuve at his best
All tension, no build up. Comes off disjointed and tedious.
The sheer scale alone of the set pieces puts this movie in award winning territory. My experience in iMAX was incredible and I felt (as maybe many did) encapsulated by the atmosphere of the spectacle. The sound design was next level, I mean it was BOOMING.
amazing Movie take a buddy out to see it. A good time
Considering all of the religious allegories, it felt like walking in the desert for forty years.
I thoroughly enjoyed this version of DUNE. I can see where Part II will lead the viewer. Star Wars has nothing on the Special Effects. Well done.
Visually it was great bit I thought it was too long
Movie tries too hard to be unique and ends up confusing more than anything else
This movie is definitely getting nominated for an Academy Award.
Great movie with a great cast! All around a very entertaining movie with a good story.
Way better than the original Dune in the 80s
As good as and similar to Avatar. Will win awards. So good on imax.
What an experience! It was perfect on the Dolby screen.
excellent cast, sets and overall mood
it did book one the justice it deserved, outstanding film
I'm gonna make this review pretty brief. Good casting, good story concept, confusing plot and story issues. Rental at best
it was advertised as like Doom 2 it was a remake as far as I'm concerned it was not that good the older movie was much better even though I did have people of color in it which makes sense being a desert planet that was the only redeeming Factor
How does this compare to the books? The movie is spot on!!!! I remember reading the book years ago and the movie leaves little out. While the book had a lot of inner head monologue that would be hard to portray in the movie, the movie does great justice to the actions of the characters. I was able to better understand what I had read almost 25 years ago. Of course it's always best to read the book then see the movie.
Recommended for those who have read the book. For those who haven't however, I expect they would be lost and confused.
Fantastic, especially if you've read the book(s). I liked the pace, although I can see how folks can think it develops slowly.. Best watched in the theater for sure. The soundtrack hits the right notes at the right time. Special fx are great, but not over the top.
Ehh, confusing. Everyone whispered. Music was intense on some scenes where camera was on the boy and not sure why. No sneak peak of part 2. Jason shaved his beard. So sandy I couldn't see much, felt like I had sand in my own eyes. The girl in the dream not showing up until the end was disappointing for a 2+hr movie
Just not my thing, but it was a beautiful movie.
It was really cool. You feel fully immersed in the film's universe. Keep in mind that it's part 1 so don't expect a complete story or conclusion yet.
If you're a fan of Dune or Sci-Fi you'll love this
Masterpiece- absolute perfection 10/10
Fantastic Dune movie that finally does the book justice!
An epic space opera in the desert. Great pacing, incredible acting, and an interesting story. Felt shorter than it was.
the movie was great in every aspect it was a little long and it was only part one !
only part 1 cant wait for more the visuals were too real son toooooooo real
Dune (2021) part 1 doesn't disappoint in the epic scale of the movie. The spice must flow. See it in IMAX.
The visuals & music were top tier. I watched it in Dolby. Going to watch it again in IMAX. Can't wait til part II.
You loved the book, you'll love this movie!
Metacritic
There is simply not enough dramatic development to fill the film as a whole.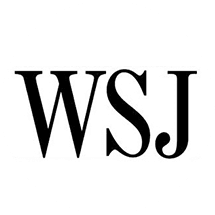 Joe Morgenstern
Wall Street Journal
Dune is a tour de force of cinematic sci-fi, a star-studded yet deeply weird fantasy epic, a thoughtful and thrilling movie experience... And then it stops right in the middle.
Being the hero of the story has never looked so poisoned, and that alone is thrilling enough to hope Villeneuve gets to make part two of this impressively batshit venture.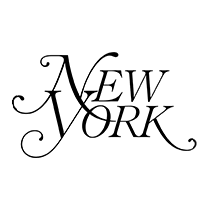 Alison Willmore
New York Magazine (Vulture)