Atom User Reviews for Downton Abbey
POPULAR TAGS
#greatcast
#mustsee
#allthefeels
#great
#seeingitagain
#datenight
#epic
#girlsnight
#hilarious
#familyfriendly
#clever
#smart
#<3
#original
#blockbuster
#lovestory
#fabulous
#predictable
#inspiring
#slow
Being a fan of the series I absolutely adored the movie. It was marvelous seeing the Crawleys back and on the big screen.
most elegant. royalty engaging. a nobel feast of filming.
Absolutely loved having the whole crew!!!
Can I give it a 10 out of 5 Cent wait to see it again !
Dialog had many funny and on point lines. Really enjoyed the feel good nature of movie. Music was lovely and choreography of horses and people enjoyable to watch
I didn't watch the series until 3 seasons in, but my wife was a fan from the beginning. I became hooked, and this movie was everything I had hoped for.
All the bits and pieces were tied together in there was some really good feel good moments from an amazing cast.
Just as good as the show!
This is either gives you the answers, to the "what happens too", and the end of Downton... OR just the beginning of a franchise !
A possible comeback series? Makes You wonder 💖
many of the characters seemed out of character from the series--Bates and Anna, Thomas, and Carson. It all got a bit silly when the Downton staff got their revenge.
Lovely way to spend an afternoon, seeing it in a theatre with recliner seats. The only way it would've been better is if we had tea and scones instead of popcorn.
Stayed true to its form - great to see the characters again in this long episode
With a cast like this you could have read the dictionary and still gotten raves. Fortunately the script was much better than the OED.
Wonderful. I will see it again
We have followed the whole series and absolutely loved the movie we are hoping for more movies and or for the series to continue.
The Downton clan is at it again with their usual tricks and it was great to see them all again. The banter between the Dowager Countess and Isobel was on point. Carson and Mrs Hughes definitely have their hands full. I bet being on set was an adventure. Worth seeing again and again.
I look forward to the next installment. 🙂
I loved the entire series & I truly enjoyed the movie ! Will probably see it again. Aside from that I love Grand 18
A great catch up from the series and leaves it open for it to maybe continue. 🤞🏼
I missed this show. Love the movie. So did the whole family.
It was fun seeing all the characters again with an interesting storyline.
So this was a very good movie however it is a series and I didn't know that so alot of things were confusing to me, i suggest to either read the books or watch tye series so everything makes sense. England was so interesting back in those times I learned alot.
It was everything and more! I plan to see it again
If you're a fan of the show, you'll love the movie
This movie was just plain fun. A gala feast for eye and mind. Fan who have loved the many stories told in the series will find they are very satisfied with the stories here.
It is a very witty movie, and I enjoyed watching Maggie Smith as always. She usually appears in royal films, and I really liked her character.
A must see if you watched the masterpiece theatre original!
answered a lot of questions left over at the end of the tv series plus it leaves a few story lines open for another movie. All Downton Abbey fans must see this movie.
great movie from start to finish
I absolutely loved this movie; it was great catching up with the characters!
I truly enjoyed the grandeur . The costuming was gorgeous and spot on . The characters were engaging. I specially like Carson. His devotion to Downton Abbey is without question.
There was no plot involving Mary or parents. The characters we cared about from the series.
I went with my mom and we both loved it. it was so nice to see all our old cast. everything is as beautiful as always. I don't want to say much and ruin the plot but it was all lovely . I'd even see it again. happily.
if you loved the TV show, you'll love this movie
Well done! And so happy to leave opening for other DA movies!
really well put together.
This was such an amazing show, it truly picked up where it left off, yet it could stand alone. The only thing I can honestly say that was bad about it, was this it was not long enough. What an exceptional movie.
If you are a fan of the show you have to see it.
Strangely edited, a little slow, but fun to see everyone again
Metacritic
As pleasant as the Downton Abbey movie is, it's hard not to wish for something more substantive, more memorable.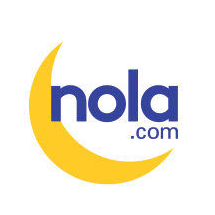 Mike Scott
New Orleans Times-Picayune
Through all the skillfully juggled subplots, the overarching conflict has always been the family's quest to keep hold of Downton Abbey — and thus preserve their role as the heart of the community, envied and adored by all — while also keeping up with the march of modernity.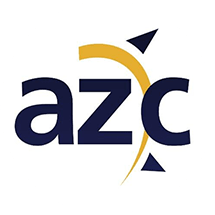 Kerry Lengel
Arizona Republic
It's not a movie, really. It's a commemorative "Downton Abbey" throw pillow.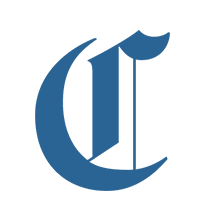 Michael Phillips
Chicago Tribune