Atom User Reviews for Downton Abbey: A New Era
POPULAR TAGS
#greatcast
#allthefeels
#greatmovie
#mustsee
#great
#familyfriendly
#girlsnight
#lovestory
#inspiring
#awardbuzz
#seeingitagain
#clever
#datenight
#smart
#<3
#original
#epic
#hilarious
#blockbuster
#greatvisualfx
A fantastic continuation of a wonderful family story!!
Seeing the new Downton film is like visiting with old friends. Hurrah for Mr. Moseley!
Continuation of what we know & love about Downton. Not as great as a 9 episode season but very good!
I understood why granny had to die but she will be greatly missed. I cried like a baby.
Such a refreshing good feeling movie life should be so pleasant
Fun. Enjoyed it, but found it kind of contrived.
…even brought a few tears.
A very true roller coaster of emotions felt throughout the movie.
I loved how they had all the same actors in all their former roles. The story continued from where it left off after the 2019 movie and had moved forward in time appropriately. It brought some tender conclusions, yet left enough newness in the progress going forward in the characters' lives that it could be deemed a successful conclusion, yet leaves open the possibility for another sequel. Seeing this movie was like seeing old friends again. I LOVED it!
It's Downtown, you will experience wonderful highs, lovely joys, and the truest bittersweet tears.
It was done very well. Cast, wardrobe and setting authentic. I am so glad that I went to see the movie. My husband enjoyed it also. We are Downton Abbey fans from years ago. I recommend you see it.
I didn't want it to end! It was wonderful! Have tissues though. But you'll laugh too!
My MIL and I absolutely love it! Still the feel good movie, with interesting twists. I like that there are still movies like this that exist: no profanities, nudities and gore. But the story line is still exquisite. It's perfect for me...with the exception of people in the back who chose to discuss their daily lives in the theater. Other than that, still the story we adored from the series.
My wife and I appreciated that nearly all of the previous Downton characters were retained for this movie. We especially liked the Dowager's comments to each family member and to her good friend Mrs. Crawley. The side plot of the silent movie starlet's voice predicament was interesting also. Overall, we say: Well done!
Happy I got to see the best ending possible
Was hoping for more drama the show is better then the movies this one was better then the last one though
Enjoyed it more than the 1st movie
I got into my feelings at the end. I didn't want this era to end.
True to characters. Always enjoy catching up with the family. Hope there are more movies to come!
This movie finally closed several threads from the series. And it opened more possible story lines.
I thoroughly enjoyed this movie!! I have not seen the 1st one, but I plan on borrowing it from my local library so I can see that one as well. Good show, Downton Abbey, good show!!👍🏽
This was a good time. Very sad however
Even if you aren't a fan of the series you should see this!
Julien Fellowes has outdone himself with this production!! This film was a delight from beginning to end.
Wonderful made us all cry
An absolute fabulous end to the Downton Abbey saga!
The set and location looked superb. The story kept us enchanted. The music and costumes are sublime. Anglophiles will enjoy this delightful film. Being a fan of the Abbey enhances your sentimentality.
As always, beautifully done! Ending very emotional, but hopeful. Loved it!
Was not a disapointment.. more than the reviews said.
Singin' in the Rain ripoff
The series got me hooked on this show, love ever character
if you watched Downton Abbey, you must see this movie
Outstanding from wardrobe to cast to setting to story!
Just picked up where we last left off!! Great storyline. Sad departure for Dame Smith. . .
My husband and I really enjoyed it.
I loved the show, but this movie seemed rushed. Many of the stars didn't have lines or enough lines to make it worth having them in the movie. Barely any talk about what's been happening since the last movie. They said they needed money but didn't say why. In the last movie they were working with the farms to raise more money now they're broke again? I thought it was just ok.
A must-see for any Downton Abbey fanatic!
Metacritic
This is a movie for the fans—almost a gift, really. The last two-plus years have been a lot for everyone, and to escape to late 1920s England and France in all its splendor is a delight.
Amy Amatangelo
Paste Magazine
A New Era offers the kind of comfortable, comforting experience that Downton Abbey aficionados have been awaiting since before the term COVID was coined.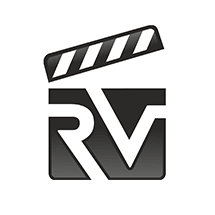 James Berardinelli
ReelViews
It's all a lot of poppycock, and yet! Despite all this carping, Downton Abbey: A New Era was as satisfying a filmgoing experience as I can remember. Perhaps the nonsensical narrative lowers viewers' defenses so the emotional anvil can land all the harder.