Atom User Reviews for Dora and the Lost City of Gold
POPULAR TAGS
#familyfriendly
#kidslovedit
#hilarious
#lol
#greatcast
#great
#mustsee
#seeingitagain
#original
#actionpacked
#clever
#surprising
#awesome
#cute
#smart
#fantasy
#<3
#inspiring
#greatvisualfx
#justokay
my kid loves Dora and begged to see this and it was so much more enjoyable then her TV show
Had my tough critic daughter tuned in and absolutely intrigued. Great job!
Nice Movie I recommend for all age. :-)
kids behind me seemed to love it, I didn't!
Anyone who is remotely familiar with the Dora the Explorer show will recognize the somewhat self-deprecating humor that ends up making the movie more endearing than the show. It's funny, and it doesn't take itself too seriously. And although there were a few moments when it felt like they were trying too hard with that humor, I enjoyed it. I hope many will, because it's a lot of this feel-good humor that the world (the U.S., specifically) needs right now.
So fun! Saw it twice this weekend. Original family fun. Something for kids and adults!
didn't expect much. very entertaining and funny. If you watched the cartoon the jokes will be funnier
Them explaining dora as just crazy was a great
Good adaptation to the big screen. A good, wholesome and unexpectedly funny movie. Would have been a great movie if character's lives were explored a bit further.--None-the-less, this movie has set up all the possibilities of future adventures of Dora The Explorer & Friends!:)
It was so fun. I see more exploration in the future!!!
A perfect summer movie! It was happy and made me laugh!
I wasn't expecting it to be as good as it was. It was worth the money I payed for it and will definitely be seeing it again.
Great Granddaughter loved it. me 2
Funny and easy to watch :)
A fun movie for the whole family! Great for teens and parents too!
Very boring the trailer makes it seem better then it actually is.
Great Movie for family time !!
The jokes made me laugh out loud. My daughter cracked up all the way (which was the real purpose for seeing the film in the first place) nice film. It did what it set out to do.
Very good and adventurous film that well-suited for the whole family. The kids in the movie did a great job.
I fell asleep for a bit, but woke up at the very end. Overall, it was pretty good. The whole thing was kinda predictable though.
They definitely went head first into everything that made Dora the explorer what it was. They didn't shy away from anything and it was fun.
We loved it! I underestimated this movie, but they nailed it. The actress playing Dora was spot on. So funny and entertaining for parents that watched Dora with their kids for years.
Super cute, funny, entertaining and doesn't take itself too seriously
I grew up with Dora and I have to admit this was pretty much the best way to make a Dora film! VFX were weird but seriously this was surprisingly enjoyable and fun and wasn't as cliche a kids movie as you'd think. I recommend it to old fans and families with kids
Great movie for the kids!
Fun, funny movie for the whole family!
This movie was unexpectedly very funny and kept me entertained.
great movie . the kids loved it. the adults loved it as well.... great job
I went into this movie expecting a dum film, but it was quite the opposite! This movie was super funny, heartfelt and just a great story! The cast in this movie is completely amazing! This will definitely be a movie I'm going to get on Blu-ray the day it comes out!!
Jumanji (the new one) with nods towards the show
if your kids grew up with this and u both watched, you and your older child will love it. ☺️
Wasn't sure about seeing this at first...but I'm glad I did. I this a lot of people will relate to Dora's social awkwardness and trouble fitting in at high school (that brings back memories). And while Dora may have grown up, you can still see her cheerful attitude and willingness to help others around. Spoiler alert: if you prefer cartoon Dora to live action, wait until they hit the spores!
Great movie to watch with kids especially if they know Dora from the TV show.
Super cute movie the whole family, including a 3 month old, enjoyed!
I loved this movie so great and adventurous.
The movie was very entertaining. A great movie for the family with small to young children. Anyone who has great memories of Dora, will enjoy this movie.
It was pretty good, but it was to long of a movie
Metacritic
Even though it suffers from tonal and narrative inconsistencies, Dora and the Lost City of Gold deserves just enough praise for working as a gateway action/adventure exotic exploration movie for kids to eventually get into Indiana Jones, while sporting a central performance that's effortlessly charming and instantly lovable enough to almost carry the entire project.
Oktay Ege Kozak
Paste Magazine
Not very funny and never especially touching, this Dora feels dispiritingly perfunctory — a two-hour babysitting tool that leaves little impression.
Tim Grierson
Screen Daily
In essence, every dramatic goal is achieved far too easily, every opponent is ultimately made of straw. The characters are never truly challenged, as if the filmmakers are afraid that any credible peril might prove too frightening for some little kid.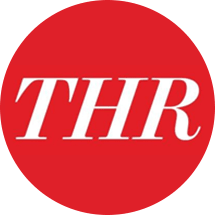 Todd McCarthy
The Hollywood Reporter