Atom User Reviews for Doctor Strange in the Multiverse of Madness
POPULAR TAGS
#actionpacked
#intense
#greatvisualfx
#mustsee
#epic
#greatcast
#great
#seeingitagain
#heartpounding
#surprising
#creepy
#fantasy
#blockbuster
#mustseebro
#terrifying
#clever
#allthefeels
#leavekidsathome
#justokay
#<3
I really wanted to like it but I hated it to be honest. It was really inconsistent. It tried really hard to feel high stakes but I couldn't get into it. The girl literally punches holes through the multiverse, he controls a dead him that looks really bad. Idk just wasn't what I expected.
No spoilers, but I will ask you this, do you remember how the end credit scene to "Far From Home," was the trailer to Dr. Strange. We'll in tht teaser/ trailer they mention how they should've never casted tht spell spider man wanted, and it messed with the law of nature, and yadda yadda ya…? Remember tht? We'll it turns out, tht tidbit they put in there, has absolutely nothing to do with the actual movie! They mention Spider-Man one time, but the spell, and all tht, holds no bearing in the movie. It was almost like they added those pieces into it, jst to make ppl think it was gonna tie in somehow and be epic…….. NOPE!!! Now was it an alright movie, yeah i liked it, till about an hour in and it jst slows down, only to pick up a few times , with the action sequences. There is two end credit scenes, but the last one is like when Captain America is talking to the audience, you stuck there waiting for a good end credit to lead us into the next movie, and we get tricked with some BS!
it was a crazy movie and trippy as hell, but overall it was amazing marvel does it again!
Not awful buuuut definitely not worth seeing in theaters.
I had to leave before the movie was 10 minutes in and it was the worst 10 minutes of my life
Definitely a Sam Raimi film, filled with horror and surprises, beautiful visuals especially in Imax with laser! I feel like there could've been more but great film overall!
muitiverse of mid, fr. i'm a big marvel fan this movie was just as bad as morbius. looking forward to thor though #ok
I think it was way to dark and parents should not let young kids watch has a very dark and demon message
Fan-Tastic ! Marvel did a great job staying true to the comic AND introducing/opening the door for new characters 🤩😁👍🏾
Cheesy, not what a Marvel movie supposed to be.
Great movie!!! Just wish they included more characters though
Not the best Marvel movie. Probably the worst but Marvel has set high standards so 🤷🏾‍♀️
this is not an MCU movie and in a good way my only issue was how they did a group of certain characters dirty........................ there's no way Black Bolt goes down like that!!!!!
No Deadpool cameo. Still good movie
I loved it , . make sure u sit through all credits
Didn't expect noting less than amazing I love all the Doctor Strange movies and this one did not disappoint!!!
very good movie!!! little scary tho
Man this movie was so good but I wished they showed more stuff but 10/10
Wanda was such a girlboss in this film that me and my entire family were gagged throughout the full running of this feature film…
Sam Raimi needs to direct more films. His cinematography was amazing! It pays to watch Marvel Phase 4 on Disney+, folks. Easily top 3 movie in the MCU; arguably better than "Spider-Man: No Way Home."
The story is very childish one of the worst marvel movie, even though I am a big fan of marvel movies I started to loose interest ever sense Disney took over. Thanks for ruining it for me
This movie had so much potential for the future of Marvel but instead felt disorganized and way out of line with the direction Marvel appeared to be taking the Multi-Verse.
Justice for scarlet witch
SO SO SOOO GOOD, But also traumatizing
Awesome, really good movie!
It's time to get back to comic characters that have appeal. Just because they can make a movie about any comic character doesn't mean they should. Eternals, Strange, Morbius… chill MCU, it's not getting any better.
My soul is broken the movie was one of those you love but you HATE so much at the same time. I left that movie theatre crying. But then again I also cried at the ending of WANDAVISION like someone died. So safe to say I hold that character near and dear to my heart. Just to have this movie stomp on me and my soul. But besides that it was a really good movie de finely y recommend, but bring tissues if you have emotional attachment, because this will certainly give you ✨emotional damage✨ in every sense of the word.
Everyone is hating on the movie but I think it was actually amazing. People were also saying it was a messy movie and it was too much... that's just a typical marvel movie get used to it. Anyway I definitely recommend watching it :)
I'm not sure what basic movie-goers were expecting, but as a comic book fan this movie was great. Notably good soundtrack as well.
Horrible pacing, disjointed storyline, MacGuffin characters. Typical garbage Raimi flick
It's amazing how marvel keeps surprising us with every movie after the Avengers. I'm more excited than never to see what's coming! This film it's refreshing from beginning to end.
messy,but fun to see a departure from the Marvel template. Sam Rami all the way through
go watch everything everywhere all at once
It was a good movie, just sort of a B+ for me. There was A LOT more content they could have leveraged given everything marvel has been doing, AND, to a certain extent it did not feel like it was ANYWHERE close to as good as end game, or Spider-Man no way home for that matter. So yeah, I enjoyed it! Do I want to go see it three times in theaters like end game - yeah no.
Definitely different from the previous Marvel movies yet still exciting. There definitely is some surprises and unexpected scenes. There are 2 end-credit scenes. Definitely would watch again.
great movie, but media did give a few misconceptions on what was going to happen. all and all though a very decent movie
Too bloody or it would be 5
Metacritic
Paired with Danny Elfman's fizzy score, Raimi elevates Multiverse of Madness from the bridge-building bit of IP it so transparently is. While he doesn't quite elevate it to the madness that the film promises, he does, for a few brief, shining moments, show the kids how those superhero movies could be done.
Doctor Strange in the Multiverse of Madness definitely makes good on the promises of an excessive title: Alternate realities are in full effect, things get progressively more bonkers, and the latest adventure for Benedict Cumberbatch's Marvel magic man takes "the search for one's self" conceit to a whole new level.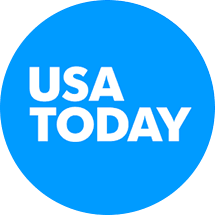 Marvel's most deranged and energetic movie yet, as much of a winning comeback for director Sam Raimi as it is a mega-budget exercise in universal stakes-raising.