Atom User Reviews for Doctor Sleep
POPULAR TAGS
#intense
#creepy
#mustsee
#great
#greatcast
#clever
#heartpounding
#surprising
#greatvisualfx
#seeingitagain
#terrifying
#smart
#epic
#leavekidsathome
#original
#mustseebro
#datenight
#allthefeels
#blockbuster
#actionpacked
another film well delivered and great ending! go and watch this everyone
Just need to see it! That's all I can say!
Do yourself a favor and watch it! I loved it, it was insanely intense from beginning to end!!
"Doctor Sleep" is an excellent adaptation of Stephen King's novel that manages to stay true to Kubrick's "The Shining" and King's latest novel. The tension is fantastic and the story plays out wonderfully showing us the trauma of Danny's post Outlook Hotel life while introducing a new character whose life will be invariably intertwined with Danny's
long drawn out..not even scarey
it took too long to get started
Whew! Doctor Sleep was a helluva film! Mike Flanagan's direction was perfection. It was smart and creepy and sad. I saw it on Friday and I'm still buzzed about it. The scene with the "Baseball Boy" was insane! Ewan McGregor was a good Danny Torrance. He played him equal parts broken and redemptive. Rebecca Ferguson was downright chilling as Rose the Hat. The standout is Kyliegh Curran as Abra Stone. She was great! This was a really good sequel to a great film.
Very well done with some interesting elements shiwn, but never explored
A little bummed Jack Nicholson wasn't playing jack
Not what I expected. The original was far more the better movie
Terrific cast with top-notch acting. Actor Kyliegh Curran was very talented and hold her own with the older actors.
extremely confusing from the get go. no real explanation on anything character wise other than the little boy from the shining. This is Highly not recommended as a go see whatsoever. save your money
Greatest movie I've seen in all my 20 years of life lmao
A slow start, but I think that's what made me care about the characters more and be impressed by villains. My only complaint is the last 5 minutes felt like forced nostalgia, when there was plenty camo's beforehand.
Definitely I must watch .
Very slow movie with moments that drag on.
not a horror movie, more like telling a story
It's a verrrrryyy slow start, give it some time. once it gets started, it's a roller coaster ride. If you haven't seen its prequel "The shining " I highly recommend doing that before coming to see this. You'd understand many of the references made.
Everything I wanted and more!
I gave it 4 stars. It was way better than I was expecting. Very glad I went to see it. I just wished Jack Nicholson made a real apparence.
solid sequel. bringing it back to the OG was a great job.
Not a good movie at all. Parts of it were ok, but it was mostly just a jumbled up cheese fest.
was ok......could've been better....me king must b getting tired...like my wife....who feel asleep during the damn movie......bring food will really be your only entertainment.....still a go see......
Dont go see it without watching the shining 1st or you'll be lost!!! For a sequel 39 years later it was pretty good
Really good just takes feels so long cause of the backstory
Worth the price of admission!
I understand why they did what they did,but a wee bit closer to the book would have been great.
really good!!! I recommend it but watch the first one ( The Shining)
Good movie but couldn't handle a couple scenes that I can personally relate to. #bringmeganhome
Good movie. kinda long. Some good scenes. Some boring scenes. Overall 4 stars in my opinion.
Great movie with a great cast, can't recommend enough
If you read the book you'll be disappointed in the movie.
was a great sequel from start to finish
the shinning All time favorite movie..continuation
If you love "The Shining" as much I do then you'll really like this movie. It's got the same kind of pacing and it builds up to a satisfying ending. I'm going to go see this again and will own it on Blu-ray.
Dr Sleep was kind of like science fiction, as much as horror. Kids with special powers, like Akira or Looper. But it spent more time trying to be horror, so the sci-fi stuff wasn't as developed as it could have been. Pretty entertaining and interesting plot, but nothing like The Shining film.
Great sequel with a great cast. Only wished they cgi or got better actors to play the mom and dad again.
This was a VERY GOOD WELL THOUGHT OUT MOVIE!! Only thing that i didn't like was the look a like Jack Nicholson ugh but overall a great movie!!!! Check it out! Don't have any preconceived notions about this movie...just enjoy it!! 👍🏾👍🏾
I loved it from beginning to end; the story line kept me on the edge the entire time xD
I liked the little twists towards the end from the original movie with The Shining in that hotel
Perfect sequel to the Shining! Loved it! 😀
Metacritic
Flanagan brings enough smarts and soul to the flawed, fascinating Doctor Sleep that he manages to escape The Shining's shadow mostly unscathed.
Tim Grierson
Screen Daily
Like HBO's new Watchmen series, Flanagan's Doctor Sleep doesn't simply rehash its source material, and instead uses its characters, setting, and themes in smart and novel ways.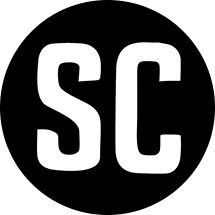 It doesn't have Jack Nicholson, Stanley Kubrick or even much of the Overlook Hotel, but Rebecca Ferguson and other good actors provide some shine of their own in Doctor Sleep, a drawn-out and seldom pulse-quickening follow-up to The Shining that still has enough going on to forestall any audience slumber.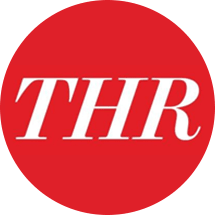 Todd McCarthy
The Hollywood Reporter