Atom User Reviews for Disney's Christopher Robin
POPULAR TAGS
#familyfriendly
#allthefeels
#nostalgic
#adorable
#great
#mustsee
#inspiring
#kidslovedit
#hilarious
#heartwarming
#sweet
#<3
#wonderful
#tears
#seeingitagain
#greatcast
#clever
#greatvisualfx
#original
#datenight
Kids were laughing, adults were laughing with nostalgic tears in our eyes... we were all that little kid exploring the 100 Acre Wood all over again.
I was pleasantly surprised on how good this movie was, Winnie the Pooh was so cute, the movie was so cute and so funny. This movie is for the whole family not just the kids. I was going to take my kids anyways and I didn't have high hopes for myself but I was so wrong. Must see
Positive progressive values about a lost soul's voyage back to better self.
Brought back so many memories, loved it!
I cried so much. I've missed Pooh
I thoroughly enjoyed it! So heartwarming, funny, and brought back so many memories of when my son was young. This movie proves that Hollywood can make movies without violence, cursing, sex, drugs and alcohol and it will be a truly wonderful creation that actually means something and sticks with you for the rest of your life. Thank you for this movie!
Pooh said it best, "Doing nothing is the best kind of something you can do." These two hours of nothing are much better than all the "too much" going on in the world. Missing it would make you a Movie Fan Of Very Little Brain.
A beautiful movie filled with nostalgia. It's mostly likely entertaining more for adults than kids, especially those who grew up with Pooh & friends. It's incredibly sweet and not for the cynical.
took me right back to my childhood
It's a really cute movie! It brought many memories and very heartwarming. Pooh is adorable ❤️
Everyone was great, storyline was extremely slow boring and not very entertaining at all....not really worth it...one star for the actors and the other star for the animation
very good movie for the family to fall asleep too. unfortunately, it happens at the theatre after you paid for entertainment
Made me feel like a kid again.
This was a great family film with a message about the importance of family! I loved it!
I love the new Disney films that add to the original and not remake it. Worth the watch!
took my little sister to see it and she loved it
A delightful movie for kids and kids at heart.
I came home and pulled out my original Winnie the Pooh book from 1957, publisher E.P.Dutton & Co., INC.
this movie greatest movie I've seen in a long time!!
I really enjoyed this movie.
Funny, sweet movie. A great reminder to slow down, play and enjoy life.
True masterpiece! Disney outdid themselves with this one!!!
Loved this movie. Took me back to what is important
Movie was a lot better than I expected. Well worth the watch.
Finally Disney made a movie for kids without violence, without a liberal agenda, without foul language, and without resorting to adult humor to attract parents. Kudos for not ruining one of the sweetest characters in children's books .
Will be purchasing when it comes out.
Wonderful for the whole family, young and old
Fantastic movie with so much humor
Christopher Robin is all grown up, but needs Pooh and friends more than ever.
Great family movie for all. Light laughter, worth watching.
The way that all the characters from the 100 acre wood are brought to life is so well done and respectful of how I recall them as a child; that detail truly makes the movie, imh, so extra heartwarming for all generations of fans of A. A. Milne's 100 acre inhabitants.
I wish there was more cuteness for Winnie the Pooh
I've loved Winnie the Pooh since I was a kid and this did not disappoint!! I loved it!!
LOVED IT! Brought back childhood memories for me❤️
brought back alot of mine, and my children's memories. Each one of us has a pooh character tattooed on our back. pooh bear, piglet, eeore, tigger, and owl. They always have our back !!!
Loved it!! Surprisingly really silly and funny!
Disney movies are always the best
I would highly recommend this movie to any Disney fan.
One of the best movies of our time. I love how it relates to our life as adults- not just a kids movie. Loved it!
My son and I loved this movie, I cried many times at the beautiful, feel good moments that brought back so many memories of Winnie the Pooh when I was a child. It was a touching, family movie!!!! I highly recommend!!!!!
Me & my 23 year old daughter went to see this. Pooh was her favorite growing up & still is. Wonderful movie & story line. Very heartwarming.
Revived memories of the Pooh stories and characters (for parents) and sparking the imagination of our children.
Conveys a message all adults need to hear!
I went to watch it with my husband, who only likes action movies. He laugh throughout the movie and came out saying he enjoyed it for a winne the pooh movie. That says a lot to me.
Amazing movie for the entire family
Great movie wish it had more screen time for certain characters and was longer.
Im not that old but i definitely grew up with Pooh, and it was so great to see so many younger children enjoying the film"
Honestly I had my doubts at first but literally I laughed, cried and felt comfort at the same time...
exceeded my expectations. Sweet good old fashioned story with laughs and tears.
it definitely made me feel like I was a little girl again and the message behind the story was great!
Metacritic
The film's main triumph is the way that the toy characters are evoked.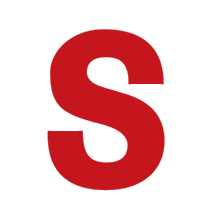 Wendy Ide
Screen International
There may be plenty of charming, classic Pooh-isms sprinkled throughout Christopher Robin, but the film just can't manage to bring the same level of poignance and wisdom to its own story.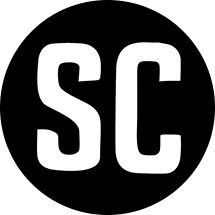 E. Oliver Whitney
ScreenCrush
Christopher's lengthy two-hander scenes with Pooh quickly wear out their welcome; what at first is agreeably amusing shortly becomes grating, then just tedious.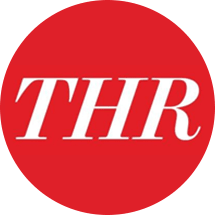 Todd McCarthy
The Hollywood Reporter