Atom User Reviews for Despicable Me 3
POPULAR TAGS
#fun
#kids
#lol
#hilarious
#great
#cute
#loveit
#clever
#<3
#funny
#goodtime
#rofl
#epic
#banana
#predictable
#mustseebro
#musical
#justok
#family
#original
It was cute and had a couple "chuckle" moments. They could've tried a lot harder with the ending.
Few funny scenes. Wouldn't recommend
Cute movie the whole family can enjoy!
My daughter loves these movies, I thought it was good had its funny parts through out the whole movie so it wasn't boring at all. As long as my girl likes it I'm happy
Great for the kids, with subtle humor for the parents as well!
very entertaining and clean fun.
The new installment of the Despicable Me franchise is absolutely adorable relying on the overall theme of family it was truly fun to watch and will even make a super grump crack a smile or two!
The movie was great! An amazing movie for the family. I just felt like it was very short.
Storyline is played out. The only funny moments were the ones from the trailer. Low energy, disappointing.
a enjoyable movie after a hard work week.
Nowhere close to as good as the first 2 movies.Even my 2 kids didn't care for it and were disappointed.
Like always , they never disappoint and make you feel like there has to another one coming out ... STAY FOR THE ENDING !
can't wait to see what they get into next
If you enjoyed the first two movies, then you'll enjoy this one.
It was entertaining but not great as the first 2
movie is Great!! So funny!!!
My son said it was 100% good
Great family fun movie, only complaint was too short!!
kinda cool kinda not. slow picking up on the storyline
I THOROUGHLY ENJOYED THE MOVIE!!!!
Went and saw it with my little niece and nephew and all of us love it.. must see.
Cute movie with a great family feel!! Loved the music too❤
Too many sexual innuendos for a kids/family movie
all funny scenes r in previews
Minions comedy and dialogue were epic...
I thought it was great for Kids to watch and keep parents entertained too.
Was good. Can't be as good as the original but loved the way they took a new story line to the show. I'm a sucker for these movies.
Trey Parker was Great and The Soundtrack was better. Loved it.
Great movie for kids and those who love the minions.
Fun family movie. We love it!!
Great movie,kids and adults.
It was okay but it's something you can wait til it comes out.
Despicable Me 3 was great, hilariously funny movie.
More fun kids. Other 2 were better..
Not as funny as first two, but better than the minion movie.
I honestly didn't believe think it would be as funny as the first installment. But much to my surprise it was more so.
Metacritic
The third time is definitely not the charm.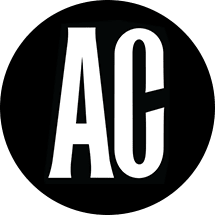 Marc Savlov
Austin Chronicle
Two Steve Carells most assuredly aren't better than one in Despicable Me 3, a winded sequel which is cloying when it isn't exhaustingly frenetic.
Tim Grierson
Screen Daily
Despicable Me 3 will certainly keep the younger elements of its audience happy, with its dose of aspartame-rush hyperactivity. But for everyone else it may prove decent rather than captivating.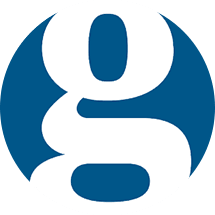 Andrew Pulver
The Guardian