Atom User Reviews for Dark Phoenix
POPULAR TAGS
#actionpacked
#t-mobile
#greatvisualfx
#intense
#greatcast
#great
#justokay
#mustsee
#surprising
#amazing
#epic
#disappointing
#meh
#notmyfave
#predictable
#datenight
#slow
#fantasy
#boring
#familyfriendly
Not only is this a trainwreck of a film, it literally ends with a trainwreck. Dark Phoenix is hot garbage.
They better make another. Don't leave me hanging
terrible movie. too much crying. they desecrated the X-Men name.
This movie was garbage story line was wack
good for action...plot was meh. someone referenced GOT season 8 style writing I agree.
Thoroughly enjoyed it! Loved the X-Men movies. This one is more dramatic kinda sad but I'm glad I saw it. Visually fantastic
I LOVED this movie!!! I'm SO glad they didn't blow it up with over advertising it!!! They picked the perfect person to play Jean Gray!!!!! I was just blown away!!! A must see!!!
good movie lots of girl power lol
It was epic!! If you are really into X-men then you won't be disappointed
out of the 7 xmen movies , this was my LEAST favorite one .
I'm soooooooo happy Disney is taking over the X-Men!!! No more garbage like Apocalypse and Dark Phoenix!!!
The visual effects were great and the movie was enjoyable. I felt that the story line could have been better developed and maybe some fun 90's references would have improved the film as well. Glad I had the T Mobile discount.
Not exactly what I was expecting or hoping for. This is the Dark Phoenix, so much potential, instead = Fail!
Great movie! A lot of parallels to the Dark Phoenix saga comics. If this is the last X-men with this cast, it was a great send-off to close out this era. And Hans Zimmer did an awesome job on the music, very emotional. The haters that are writing negative comments don't know what they're talking about. The Friday night audience I saw this with, clapped at the end. They didn't even do that in Avengers: End Game in any of the showings I saw.
It was awesome it's a must see to watch I liked it just like I liked all of the X-Men movies
I actually loved it I'm gonna miss them all I just said goodbye to #MyFamily sad I will never see them again -A.D.
It was okay. Nothing to brag about.I should've waited for it come out on nextflix.
I really really liked this entry in the X-Men series. The story was compelling and the action and acting sequences were top notch...and Storm,Nightcrawler, Cyclops were great here!
one of the most incredible X-Men movies I've seen
I enjoyed Zipping my ball sack in my zipper more than that movie
Good movie if familiar with the series.
It is a great movie!! I would totally recommend it!!!
Was getting tired of all the Comic movies. Planned of this being bad, but it was surprisingly good!
Great movie! Favorite one so far. I just don't get how they keep changing the story from the first three but other than that, great!!
It's pretty a slow build movie that ramps up and gets more exciting in the last 30 minutes
Excellent Cast, If You are a Fan you would love it .....
I loved it it was exhilarating and caught me off-gard. Anyway I want to know if there's is a part 2 ? And she must BE ALIVE since we saw that flare at the end . And how come there wasn't a little sneak peak at the end like there usually is ? Also.................R..I.P Stan Lee 💛❤️😪
they hyped it too much in the media for what it actually was. i expected more power, more destruction on Jean's side but overall, enjoyed it a lot!
These two stars are for the inclusion of Dazzler It's about time
very violent. far more violent than previous X-men movies
Not great but it beats Last Stand. Still couldn't get the Dark Phoenix storyline down though.
Not as good as the others but it's good
Was ok, sad to see a death in the family! The story wasn't that great.
This movie was just boring. Even the dynamic between characters wasn't enough to make me care about anyone in this film. the antagonist on the film felt way unnecessary. I also don't like how it side steped a major character moment . honestly I think this is by far the worst Super hero movie. I am shocked that it's getting 5 stars
Darker than other action movies. Won't be seing it a second time.
Terrible. Horrible writing. Actin subpar. No chemistry. Aging problems
Metacritic
Played at an unmodulated level of subdued excitement that never quickens the pulse, longtime series producer Simon Kinberg's directorial debut lacks the exclamation point fans have justifiably been hoping for at the end of a road.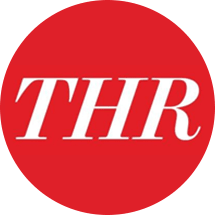 Todd McCarthy
The Hollywood Reporter
Rather than being thought-provoking or streamlined, instead Dark Phoenix is a frustratingly anticlimactic, familiar tale of misunderstood mutants.
Tim Grierson
Screen Daily