Atom User Reviews for Crawl
POPULAR TAGS
#intense
#heartpounding
#actionpacked
#surprising
#terrifying
#great
#creepy
#greatcast
#original
#mustsee
#greatvisualfx
#datenight
#justokay
#predictable
#epic
#mustseebro
#leavekidsathome
#seeingitagain
#clever
#cliché
It's a very good movie but it needs a different ending.
Don't know what all the negative comment is all about. I went in there expecting something good and I got something great. Currently trying to talk my brother into watching it cause this movie made my whole day. So if you're still contemplating it...... what is there to contemplate 🤷,GO WATCH IT ALREADY!
Kind of boring. A few jumps but I feel like the family story they kept pressing in the story was odd. I didnt like the flash backs at all. Picture the movie Anaconda with "family love and bonding moments" thrown in. It just doesnt mix!
WTF is with that ending? The dog doesn't die
unbearably boring. had some intense moments. skip it.
Movie was good! Keeps you on your toes and I even scrame!
SUPPOSEDLY GOOD GOTTA ADMIT I WAS SUPRISED HOW GOOD THIS MOVIE WAS DELIVERED!!! A- 😀😀♥️🙏🙃🔥
two stars for acting of the actress. worst movie otherwise. Not a theater movie, ok for television. .
best creature feature in a long time!!!!
slow weekend at the movie...this is best thing out
Finally a movie that's good
It was just OKAY for a free movie. So I went to see this last night. I have been a big fan of Kaya since her Skins days as Effy, but I am truly disappointed. She is a great actress but this movie is not good at all. I hope in the future she can get better roles. The movie is too predictable and the ending is them getting saved and that is it. It is all centered on her father and her surviving a hurricane in Florida and trying to get to safety. I would not watch it again, luckily it was a free movie to watch so no money was wasted except for my time. Don't move to Florida lol!
action packed edge of your seat but highly unrealistic.
There were a lot of jump scares but the story is lacking. It's just a very predictable monster movie.
Only Part I Didn't Like Was The End.
Did not like it at all, thought after one gator, having two was predictable as to what would happen. Did like the shower door lock up though of the gator, was getting tired of them around. Would have wanted a bit more to the ending to wrap the story around family issues that were helped.
They could have made smarter choices..,,
hmm....what to say,.... that's about it actually.
The people acting so stupid in the movie. Not recommend people to watch.
People who had negative comments obviously don't know good movies. Crawl is worth watching !
Couldn't have loved it more!!
Pretty good movie to see with a crowd. Them alligators are no joke! Remind me not to visit Florida anytime soon. Not an amazing movie. It's everything you expect. I enjoyed it still. Some things you don't need to overthink it.
This movie was trash and not even scary at all. Fell asleep couple of times during it,. Watch Stuber instead of this trash.
That was the most fun I have had watching a film in a long time! WHAT A RIDE !
The ending could have been better
Lots of jump scares. Not that well made. It was okay.
This was way better than I had expected. The tension and scares were SO WELL EXECUTED! This movie had me on the edge of my seat from the get-go!
good story line with things of action
I was rooting for the alligators. The only reason I stayed till the end was to see if the dog made it. He did. Woo-hoo!
Very good movie I hope they make a second movie
Well done cinematography, intense editing and pacing, mediocre actors, interesting plot.
The end was super lame and there was no wrap up of previous events. The action was good, but the plot was weak.
Yea there are times when I get mad at leads for talking and not hurrying but they gotta do that so things go bad and then there's the action. Does seem unrealistic but still very cool to me personally.
Great summer popcorn movie. It was better than expected but then ended too suddenly.
It's just ok. Wait for Netflix!
Movie was great overall, but the ending was not that great,,
It was an okay movie that had some jump scares. Some dude kept screaming like a girl at each one.
Metacritic
Crawl's virtues, however, remain formidable: It's fast, efficient, crisply directed, and delivers on the promised alligator thrills. In another year, that might be worth a polite nod. This year, however, those B-movie values feel especially refreshing, and illuminating too.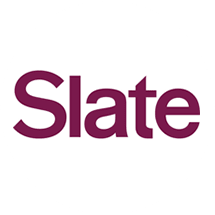 The single-minded simplicity of its plotting can at times be an asset rather than a hindrance; in a summer even more bogged down by needless sequels and remakes than most, Crawl is, at the very least, a lean thriller that isn't based on an existing property.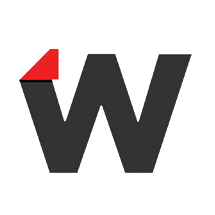 Accepting the film's own standard of plausibility, thrillseekers should appreciate the brisk pace with which scares, setbacks and possible escapes are delivered.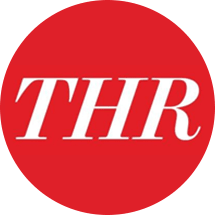 John DeFore
The Hollywood Reporter