Atom User Reviews for Cold Pursuit
POPULAR TAGS
#actionpacked
#clever
#darkcomedy
#intense
#hilarious
#justokay
#original
#great
#mustseebro
#greatcast
#surprising
#boring
#notmyfave
#slow
#mustsee
#smart
#lol
#ok
#snoozefest
#leavekidsathome
Not very good. No character development, silly really. The original was so much better. I enjoy Liam Neeson but this wasn't his best performance.
Phenomenal satire. Go see it now. Mel Brooks would be proud.
Liam Neeson is a racist! Stop supporting his films! He's a Horrible person and wants to walk around and randomly shoot and kill Blake people. Those are his exact words!
Action and comedy with a touch of bitter sweetness. Best film I've seen in years.
The movie was mostly slow and boring despite there being a murder every few minutes.
Surprisingly different in a good way. Dark humor.
This movie funny and yes it is a weird movie but very entertaining the whole audience was laughing don't know why this so many bad reviews on this
It was terrible, it was hard to keep my eyes open it was sooo boring.
It would have been perfect if it wasn't for the people next to me that didn't shut up.
Don't waste your time or money on this movie👎🏼
Funny, a bit bloody and well cast..u gotta see this!
A strange vigilantes , movie with dark humor and a strong message, well acted plenty of action . One hundred percent worth watching!
Not one of Liam Neilsoms best
Very awesome movie, Liam hits another one out of the park as always! Hilarious at times, great surprise ending, awesome movie over all. Highly recommended.
it was ok、 the ending left me with a few questions
if you cant handle crude humor i suggest you dont see this movie. if you dont mind it then see it! The way they act in the movie is probably how they would really act in real life.
what a good movie... action packed!
Story did not really make sense. A lot of killing but Liam Neisom never gets touched. Everybody around him does but he escaped unharmed every time
really lost and didn't care about the characters
Not the most action packed movie. I've definitely seen better from Liam. Average movie.
This must have been rewritten over and over. It was actually pretty lame and had meaningless scenes.
Cant believe Liam made this one! Like all his movies.. but this was a hard 2 star!
It was good. I would have like more chasing if the bad guys. He found them too quick.
Others said it is slow going- that it is. However we found it to be a hysterically funny dark comedy!
Liam Neeson in a snow plow. Dark comedy. Different from his typical action movie but still gets it done
Although Liam Neeson is a great actor this movie wasn't his usual. A lot of holes in the story
Liam Neeson great as usual. A dark, very funny comedy all the way to the credits at the end. 2 of us LOVED it.
The movie was soo good. Liam Neelson shouldn't stop acting.
fantastic movie good story and great acting.
It was definitely a break from the normal movie scene. I wouldn't give it 5 maybe 4.5 because the ending should've cleared up a few more things but great plot and action packed
Loved his movie. Didn't expect to, but I did. I guessed a couple things, but I'm very good at that. Regardless, there were others I did not expect. The humor was fantastic. I laughed and felt suspense all while rooting for a father to take the head of the guy who killed his son. Awesome.
The rightful heir to the Fargo legacy.
It was different from what I expected but really like it! I had a great time. good to see with your friends
story line is kind of dumb.
he is a great actor but not sure of what point they were trying to get across. the movie just didnt go anywhere. on the positive side i liked the ending?
throughout the movie, you get lost and confused, then the ending just completely sucked
The movie is a lot of things and my words cant do it justice
Tried to be an action movie but wasn't. Basically saw what was coming the whole time
Good movie! Worth watching
love Liam Neeson movies. Always action packed. This one added a twist of comedy. Not sure if I liked that part. Could have had a better ending
Sorta long also wasn't that good.
It was alright. I expected more out of the movie.
High body count. Many loose ends.
Wasn't bad. Wasn't great either.
Metacritic
The stupidity lacks smarts in the script department, and the joke, such as it is, wears thin, then turns sour.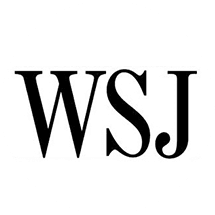 Joe Morgenstern
Wall Street Journal
The action never stops being fun, and it eventually does make excellent use of the heavy machinery Nels' job requires. Cold Pursuit just gets a little winded, like a 66-year-old action hero working hard at high altitudes.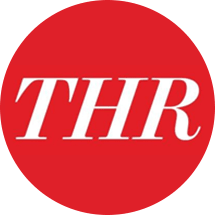 John DeFore
The Hollywood Reporter
This English-language remake of In Order Of Disappearance by its Norwegian director Hans Petter Moland doesn't particularly succeed as a thriller, but the film's gleeful perversity at refusing to satisfying genre conventions gives it a scruffy integrity all the same.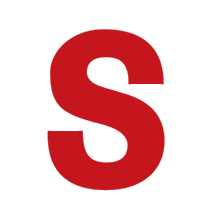 Tim Grierson
Screen International