Atom User Reviews for Coco
POPULAR TAGS
#family
#beautiful
#colorful
#heartwarming
#love
#musical
#great
#fun
#original
#emotional
#amazing
#loveit
#memorable
#adorable
#epic
#tearjerker
#awesome
#mustseebro
#plottwist
#<3
I haven't left a theater feeling this way in a long time!
It leaves you with a sense of wanting to spend time with your family and make every second count it reignites your love for movies
bring the tissue box... seriously
finally getting back to great movies for kids. it was amazing.
beautiful movie with an even more beautiful story. definitely something I'd buy when it's out on bluray. tearjerker, plot twist, comedy, I love this movie !
this is definitely a must see & one of the best movies of the year
One of those movies you wish you never saw, just so you could watch it again. literal amazing.
great family film. they really capture the essence of what it means to be a family
Love your family and see the movie with them!
The Frozen short at the beginning wasn't short.
WAY better than the trailers!!!
Pixar always nails it. What a cute, fun, and well thought out story! Funny too!
So many plot twist that lead up to a heartwarming ending. My favorite Disney movie by far!
This is amazing!!!! Please go and Support this Film. This is an amazing family film.
this movie is great. it was funny, exciting, sad, it is just awesome it had everyone in the theater crying at the end. highly recommend it.
Omg I loved this movie everyone has to see it ❤️
Take a box of tissues with you
I'd watch it over again, I loved it so much
I love this movie it made me cry
Just go and see it for yourself
It's a Pixar movie. Enough said.
saddest movie ever I cried 😭😭😭 I wasn't expecting that. my great grandmother died also.
I cried so much. I loved it. Really touching and beautifully done.
beautifully animated with a good storyline and score. Probably in my top 3 favorite Pixar films.
Enjoyed from beginning to end!
A new favorite! I absolutely loved it!!
such a great movie to remind everyone family is so important.
Remember Me - Always Family Comes 1st
unfortunately too scary for our 4 year old and several other similar aged kids we all had to leave early
Awesome with a wonderful story.. and i cried after watching the movie.. it's heart touching.. I asked all my friends to watch
Me gusto mucho la recomiendo fuimos toda la familia y sobrinos a todos nos gusto la vimos en español.
Stunning graphics, beautiful music and sincerely touching story.
The Mouse & the Light (Disney & Pixar) knocked it out of the park with this one! A tremendous movie about family, connections and what is truly important. A movie you will not regret taking the time to see.
frozen short way too long
Heartwarming, beautifully done animation about the importance of family and memories
Metacritic
Being dead has never looked as fun as it does in Pixar's latest adventure, bursting with skeletons, magical spells and Mexico's annual Day of the Dead.
The whole enterprise is amusing, warm and embracing, so much so that English words fall short of perfectly summing up this utterly charming film. Only a Spanish word will do. "Encantada."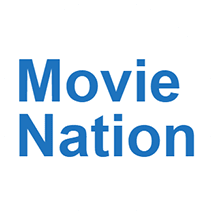 One of the films best visual treats are its alebrijes, the colorful fantastical creatures from Mexican folk art, rendered here as electrically colored lizards and gryphons that seem to pop off the screen even without the aid of 3-D.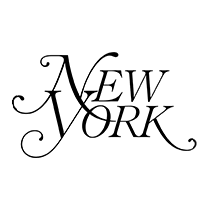 Emily Yoshida
New York Magazine (Vulture)