Atom User Reviews for Child's Play
POPULAR TAGS
#creepy
#hilarious
#intense
#clever
#surprising
#bloody
#great
#greatcast
#violent
#mustsee
#leavekidsathome
#justokay
#lol
#notmyfave
#corny
#predictable
#boring
#greatvisualfx
#heartpounding
#trash
Worst movie ever , don't waste your money and time
Great, but without Charles Lee Ray and without the Vodoo feels like something is missing...
Should have never did a remake... original wayyyy better. #trash
Old school was better I gotta say. However with that being said I think it could be to the new generation what the OG Child's Play was to us born in the 80s. I don't think that anyone can do Chucky like Brad Dourif did but Mark Hamill definitely did not do a bad job. Actually, him doing such a great job as the animated version of The Joker is the only reason I decided to give it a chance. Rest of the cast was good as well.
It was very good, but not great. Mark Hamill does excellent voice work without treading into Joker territory. The film has several creepy and gory moments. However, the movie shouldn't have a third act. The story would have been over if Andy acted like someone with a lick of sense. There were at least two times that Andy could have stopped Chucky long before the robot's rampage, but he didn't even go for the off switch. Why must so many horror films have dumb protagonists?
Should kept the old chucky
I don't like how chucky looked.
It is a modern day take on Child's Play and although that isn't an excuse for some of the problems with the film, I think it's a serviceable film and it's worth watching. 😛
loved it i hope there will be another Child's Play soon
Better then I thought it'd be with good music
I would of rather wait for it on dvd. Nothing like the originals. Granted yes some parts made you jump and were gory it's just his voice and look wasn't there. Original chucky voice and doll was scarier. Original Chucky: Guy puts his sole into doll and goes on a killing spree 2019 chucky: Doll was hacked and learned how to kill. Was pretty boring and took forever just to get good.
It was a waist of time nothing like the old school chuckie
So firstly, this is NOT the original Child's Play, so if you're going on expecting Charles Lee Ray and voodoo you're gonna be disappointed. Secondly, the original CP wasn't the greatest film during its fine so I wasn't expecting to be terrified or anything going in. With that being said, the movie was a good bit of fun! There were comic relief moments within the film and I really liked the montage that built up the bond between Andy and Chucky. However, the pacing of it is rushed and I couldn't get past the AWFUL design of the Buddi doll itself; his head is HUGE and it looks like it's not on the right size body. I could find a better designed doll at Walmart, which is sad considering the doll is supposed to be manufactured by a multi-million dollar company. There were a few things here and there that weren't expanded upon, and the ending (no spoilers) left me trying to figure out how Chucky managed that final twist. Overall, I had fun with it, but I'm glad I saw it at $6 matinee price.
If you don't compare it to the original, you should enjoy it.
Such a entertaining movie, had a great time !!
The movie was okay. The acting wasn't the best but the kills were surely bloody and you can tell they took advantage of the r rating for blood. But other than that, the movie was only really a little entertaining.
Waste of money. I walked out before it even finished.
It's a modern day, high tech Chucky
it wasnt as scary as the original
Could of been a more interesting plot.
Go see it. Better than expected. Movie plays on a lot of different emotions.
Didn't like the way the doll looked and how it came to be evil. Some scenes were ok. Acting was great. Editing was great. Otherwise it's ok to watch but on Netflix to me.
not the original but loved it can't wait for part 2
Movie was good I wish it had more Action and killing like the old Chucky
I don't like that they changed the storyline of Chucky
It's was gorry but the original og Chucky was better
the original child play was better because they had a spirit in the body this one was just worse than ever they need to think of the rethink the relaunch of Child's Play I'm 34 years old I grew up with Child's Play and this is not child's play
One of the worst movies I have seen! Unfortunately the movie is very bad, and your app is also bad
Sadly, I got bored. I love horror but this one felt flat to me.
Was ok, had some moments but I miss Charles Lee Ray!
the how more in the real world it felt. as if it was today.
This movie will never top the old fashion ones
i rather watch sharknado on repeat all day instead of watching that movie again
Metacritic
In a lot of ways, Child's Play seems like a good idea that the people involved didn't have either the time or the talent to execute properly.
Stem to stern, this 88-minute slasher runs like the clockwork bit of machinery it is, and that baseline competence effectively leeches it of personality.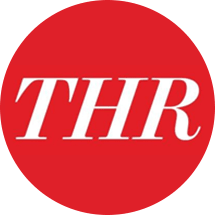 Keith Uhlich
The Hollywood Reporter
The problem is that those pulling Child's Play's strings don't consistently commit to anything other than the gore.