Atom User Reviews for Cats
POPULAR TAGS
#greatcast
#weird
#familyfriendly
#boring
#notmyfave
#slow
#great
#snoozefest
#greatvisualfx
#creepy
#why
#justokay
#fantasy
#mustsee
#inspiring
#lol
#hilarious
#allthefeels
#terrifying
#seeingitagain
I left 30 mins after it started
This was a train wreak. Five Stars
Worst film I've seen and I'm a Broadway and Cats fan!
Only thing good was JHudson
a Waste of talented people
we all cryed when she sang
I gave it 5 stars because the cast, and dancing was great! I saw Cats on Broadway when I was a child, i am 32 now so it was nice taking my mom to see it in the theater. Broadway will always be better!
I loved the singing & dancing & their costumes. It was cute that their ears & tails moved. Very realistic & I loved how they captured the essence & personality of their roll as a cat. Especially since I am a cat lover I thought that was important.
This movie was one weird movie. The plot was very vague and made no sense. Great music but not worth the money
So boring...the characters and makeup were very gonna d but i couldn't wait for this movie to end. Very disappointing
do yourself a favor and skip this movie, it was just plain awful, even the actors said it sucked, and if you look at the cats feet you will see the worst cgi ever where they failed to bring the ground up high enough to touch the characters limbs, most of the dances the actors are floating about 1-3inches off the ground which was very annoying
Should have went straight to tv as a lifetime movie
Worst movie ever!!!! Totally wasted money and time! Very disappointing
Very interesting and moving. Jennifer Hudson's solo brought me to tears.
I don't know what to say about what I just saw - very different kind of movie. Jennifer Hudson was amazing and the dancing was great - the CG was distracting tho
I left halfway through. Bored out of my mind
Talented ensemble at their best. Makes me wish I had seen the live performance. I would have likes to see a trailer after the movie that identified who played each role could only identify about five actors.
The studio obviously never heard of test screenings. It needed a few more months in the editing room. Lots of it did not work.
This movie is a must see for All the wrong reasons
It was horrible . I've never Walked out on a movie until I seen this yesterday
I really enjoyed the movie and cast. I enjoyed the message it left. Great movie.
What did just watch? Terrible special effects. Awful.
Fabulous theatrical performance very reminiscent of the Broadway play
Better than most reviews say. if you enjoy the original play you'll probably enjoy this too.
It's not as bad as everyone says, but you have to go to appreciate the dancing, and cinematography, it is really beautiful, but it's also a little odd. Have you seen the musical? Or the costumes from the first one? It's exactly what you would expect.
You have to go into this movie knowing it's going to be weird. Uncanny is a great description. They are human but also cats..... the music was great. Especially knowing that those songs were originally from 1983.
I didn't get it. What happened to Jennifer Hudson? I missed something
Not my favorite. Good effects but it was very slow and felt more like slugging through it than enjoying a real world distraction.
The movie has weird undertones and the cats moan a lot and move suggestively but the music was good, casting was great at times, not as bad as some critics make it out to be but not wonderful either. I give the movie a C-
this is the 1st time ever that I walked out a movie. horrible horrible movie
me and my kids fell asleep on it
If you like musicals, you'll like. Not for younger children.
so bad i wish i could get my money back. i wish i paid cash so i dont have record of me seeing this movie on my bank statement. terrible
Literally such a waste of time and money !!
If you don't understand the arts or aware of Cats the play, you will not get it. my daughter cried after I explained certain parts. She'll understand once she see more plays.
Helps to see the theater production first
My 6 year old loved it! Me—-not so much!
I love all things Broadway and cat related things but that was the worst movie I've ever seen. Such a great cast but such a poor performance. Do not recommend.
Not sure why this is one of the longest running musicals ever. Judy Dench, Did you not have ANY other options? Jennifer Hudson was good, though, so two stars for that.
For a person who has never seen a play before, for some reason this movie connected with me. Over all truly enjoyed the movie, going back.
l LOVED it! I've never seen it anywhere else before. I thought it was purrfect, the cat's meow. I laughed and cried. Jennifer's song had me in tears. I can't tell you how it stood up to Broadway nor the book as I've never see it nor read it. IMHO I felt it was well done and wonderfully cast. and want to see it again.
Metacritic
It's 80-year-old Ian McKellen who can best answer that last question, having the most fun of anyone as Gus the Theater Cat, lapping out of saucers and rubbing up against corners like the true thespian he is. And really, for all its flaws, what more could you possibly ask for from Cats?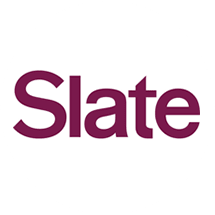 Badly cast, broadly directed, and hampered by a book that hasn't aged well since the musical's 1981 West End debut, it's hard to imagine just who this film's target audience is.
Stephen Whitty
Screen Daily
It's almost unfathomable that this one made it through all the preliminary production meetings without someone sensibly calling a halt to the process by saying, Wait a minute, those kitties are damn creepy!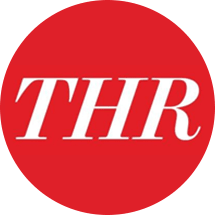 David Rooney
The Hollywood Reporter