Atom User Reviews for Captive State
POPULAR TAGS
#slow
#justokay
#boring
#clever
#notmyfave
#intense
#surprising
#smart
#horrible
#greatcast
#original
#snoozefest
#greatvisualfx
#great
#predictable
#creepy
#actionpacked
#confusing
#leavekidsathome
#inspiring
One hour and 49 minutes I will never get back! Some critics stated it was "incoherent." I agree.
Don't waste your time, this is easily the most unfulfilling movie I've ever seen. It's like watching a single TV show episode, and you missed every episode before and you don't get to see any episodes after. Seriously, who would make a movie this sucky?
There's not many reviews out, but I'd recommend watching Captive State. Chicago is the perfect backdrop for a dystopian sci-fi movie, and the movie plays out like an extended Black Mirror episode.
Intentionally vague and hard to follow. The only thing that keeps the viewer engaged is the hope that the confusing plot devices will be explained, and when they are the results are simply mediocre. An interesting premise which is poorly executed.
Terrible ending, like they ran out of money. Could have been so much more, way to secretive until the end. And never recovered. An unbelievable waste of time. Almost as bad as the perfect storm.
Definitely kept me thinking
It has little action scenes and is more of a drama. But interesting storyline.
Honestly idk why this movie is getting so many negative reviews. The cast is A1, it's unpredictable and exciting, and kept me on the edge of my seat. Def recommend
Definitely creepy and interesting
There was very minimal action, it took forever to get to the point. I went with a few other couples and I saw two others sleeping including my wife. I love all the actors but wow was it underwhelming!
I made the mistake of watching this before reading reviews. Saw the preview and it looked awesome. I was way wrong. That was the most confusing movie I've ever seen. Hard to get into, slow and confusing. Big disappointment
By far the worst movie I've seen . I don't usually do bad reviews .
Ending was lame, gave me motion sickness cuz of how they filmed it and would not see it again.
If you wanna waste your time wait til it's on free tv.
Terrible movie which is boring and how no ending... complete waste of time, do yourself a favor and don't waste money on this crappy movie.
Silly, slow and all over the place describes this movie. A total waste of time. The only decent moment was the twist at the end. Save your money and make better use of your time.
Good actors just confusing at times.
A little strange, like they only did a movie based on the last section of a book, and only gave you a list of what happened previously.
Slow; tried to keep up but made no since.
This movie was very confusing and boring. I don't understand why John Goodman would waste his talent on a movie like this. Just stay home and save you money.
i get it , hoping for more of and epic ending
A lot of really boring nothing followed by 5 minutes of action
It was okay-- not worth the price of the theater.
I have no idea what the plot of the movie was, even today...
This tops Serenity as the worst movie I've ever seen.
I wanted to like it. I thought it was hard to understand and I wasn't the only one as people around me could be heard asking what is going on and did I miss something?? It was portrayed in trailers to be different and it was not what I expected at all. I felt like it kept my attention because I was trying to figure it out the whole movie and felt if I looked away I would miss something but really wish I saw something else.
A bit incoherent. Pacing is way off and character development wasn't good. Loved the idea behind the film, poorly executed.
confusing, boring and not what i thought.
It was kind of slow, but fairly intense at times. And yeah, I get it, resist.
Metacritic
It's a shame that its studio didn't more heavily market Captive State. Smart, layered, tense, well-executed sci-fi like this should be nurtured in movie theaters.
Oktay Ege Kozak
Paste Magazine
Lacking poignancy at every level, what could have been a moderately exciting, if unoriginal, occupation thriller instead becomes a muddled and dispirited disappointment from the director who once earned high praise for "Rise of the Planet of the Apes."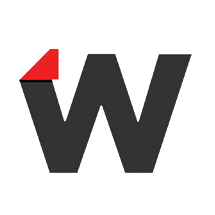 Visually murky, choppily edited and lacking both narrative clarity and well-defined characterizations, Captive State is a deeply frustrating viewing experience. It seems to be straining mightily for a future cult status which it doesn't deserve.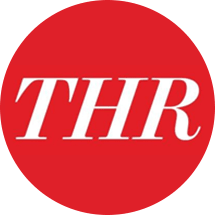 Frank Scheck
The Hollywood Reporter