Atom User Reviews for Captain Marvel
POPULAR TAGS
#marvelous
#actionpacked
#mustsee
#great
#epic
#greatcast
#familyfriendly
#hilarious
#blockbuster
#girlpower
#greatvisualfx
#seeingitagain
#inspiring
#surprising
#clever
#mustseebro
#intense
#original
#datenight
#<3
Incredible new addition to the MCU. One of the best after-credits scenes as well. Stay all the way to the end. To all of the basement dwelling chuds afraid of a female superhero trying to boycott this movie go ahead and miss out. I'll be seeing it over and over in Your loser place.
Solid little movie, nothing amazing but definitely worth seeing on the big screen. Goose is definitely the stand out!
good origin story. fills in holes and gets us ready for endgame
It has a weak story as far as marvel hero origin stories go. Other than the odd story leaving the audience with questions it was never the less an awesome portrayal of captain marvel's true potential. (Great set up for end game)
It was fantastic. Worth for what I paid
Probably the weakest Marvel film so far. SLJ carried this film. Without him the film would have seriously struggled. The girl was just ok. I don't think she was the best for this role. It felt like a star trek film.
first half of movie is a bit boring, slow developing, no action. second half is ok.
Amazing movie. So happy to have seen it opening night. Ignore the haters. Go see this. You will not be disappointed.
This is the Agents of Shield movie i always wanted!!!
Had a lot of fun! If your not a fan of the comics the beginning comes off confusing but it picks right up. Reminded me alot of the phase one mcu films which isnt at all a bad thing. I give it 4/5 for a slow and slightly confusing start. Will definitely watch again though
This movie exceeded all expectations!
Well done MUC!!!! MARVELouse!
This was a wonderful movie! I hope they make more movies like this!
Awesome! So happy to see Stan Lee made his infamous cameo! Also a beautiful tribute to him in the beginning, well done Marvel! We love u Stan! And we LOVED Captain Marvel! Seeing a young Nick Fury and a young Agent Coulson made my day! Jude Law was a nice surprise too! Definitely seeing it again! Seeing Carol Danvers kick some serious a** was AMAZING! Psyched to see more of her Avengers Endgame! Thanos has got some serious competition!!!!
The forming of this hero lacks the story line. anybody can be blasted by a bomb and acquire special power. This is a very "easy" way to introduce a new hero, as opposed to the time dedicated to develop Wolverine.
Pretty fun. I didn't think I'd like it but I actually was pleasantly surprised. Look forward to Endgame.
Pretty good movie, puts some pieces together and now ready for Avengers Endgame!
Slow for a Marvel movie, overall good. Glad movie didn't get too political, not a film about empowerment but more of an encouragement for young girls/boys and overall humans. Any further detail would be a spoiler alert so I'll leave it at that. And yes, it ties into the next Marvel Film in first mid credit cutscene. Last cutscene unnecessary but mildly humorous. Fairly entertaining and with an unexpected turn of events made it a bit more worthwhile.
Captain Marvel was such a joy! Definitely a bit confusing in the beginning if you're familiar with the comics, but it all came together soon enough. Many people are mentioning how predictable it was, which isn't really a huge criticism when the movie takes place before every other movie in the CMU and pretty much tells the origin of some of the core bad guys in another film. Captain Marvel is OP, but she always has been. Overall super enjoyable. The best characters are Goose and Fury. Soooo ready for Endgame.
Another great marvel movie!
Metacritic
The film doesn't give Ms. Larson enough good stuff to fulfill her role's potential. Her Captain Marvel is an appealing character who becomes an impressive one, wrapped in a shimmering aura of blue and white energy. What's missing, though, is what helped make "Wonder Woman" an exemplary figure of female empowerment two years ago: unforced warmth, along with strength, and flashes of delight.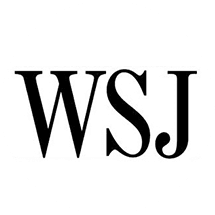 Joe Morgenstern
Wall Street Journal
Captain Marvel sometimes resembles the kind of low-budget sci-fi that might have played on kids' TV on a Saturday afternoon in the era when this movie is set.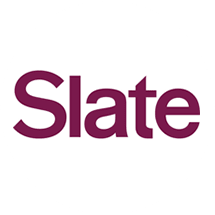 Brie Larson gives Carol the right mixture of sweetness, humour and swagger, underlining the film's message of self-empowerment with a light touch.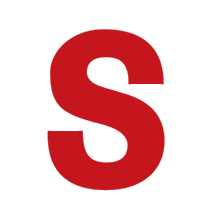 Tim Grierson
Screen International