Atom User Reviews for Candyman
POPULAR TAGS
#creepy
#intense
#saymyname
#greatcast
#clever
#mustsee
#datenight
#terrifying
#mustseebro
#great
#smart
#greatvisualfx
#original
#justokay
#leavekidsathome
#epic
#seeingitagain
#heartpounding
#surprising
#slow
maybe it's not for my age
This is an excellent (I'm gonna call it a companion) film to the original. There's lots of good visual storytelling that gives me the impression there are layers to this film I didn't pick up this go around. I definitely feel like this needs more than one watch but in a good way.
I love that every Jordan peele movie inspires great conversations with my friends. Everything from the imagery, to the music choices seems so carefully chosen. I also love that a black man has this opportunity to show off his talent and the talents of other black people. keep up the good work and strengthen the narrative.
For fans of the original who are apprehensive, give it a shot; I know the origins of Candyman might seem off but trust and believe that you'll recognize things in this new one. It's fresh, it has a message like the first, it's good!
Loved it definitely will be going to see again 5 stars
Really enjoyed it until the last 10 minutes or so. Not horrible but was confusing and felt a little rushed. Still a solid horror movie and worthy update of the original.
MAKE SURE YOU'VE SEEN "CANDYMAN"(1992). THIS MOVIE IS THE SEQUEL!🙌🏾🙌🏾🍬🐝🐝🐝🐝🐝🐝🐝
The storyline and subsequent backstory of Candyman was phenomenal. I won't go into details of the movie, but it is a MUST SEE!
This film was powering and uplifting because the slayings committed in this installment had a Black Lives Matter message. Gentrification, and the creation of ghettos were also talked about in this film, so the audience could understand how systemic oppression works to keep people of color at the bottom of the barrel. Use your third eye and watch this film very closely.
Do not Recommend Not horror, not gorey, not scary, not worth it. Saw more deaths on screen watching Hunger Games.
I would definitely watch again
I'd say for the most part it was good but all the racial things involved with the movie overstated it's welcome so I'd say for a movie it was good but there are issues
For the film to have as many rescheduled dates as it did, it was just ok.
This is not a remake but a sequel, and a great one at that. It may feel a little short to some however the action/horror comes at a great pace and you're always left wondering what's coming next. Definitely recommend watching the first film before watching this to further get into it.
It could have been scary. Slot of blood but nothing to make you jump
Was bad... I wish it had more Killing... but the story was amazing 👏
Jordan Peele does it again! Literally.
The movie had an excellent cast! I love the tie in from the different versions of Candyman. Not as scary but definitely a must see! I would give the movie a B+ …
You must watch the 1992 Candy Man to understand the 2021 version.
It's not the original storyline. But made the best of it.
It was exactly what it needed to be. When everyone is feeling so overwhelmed this is giving just enough. Just enough to help Black people feel seen. Just enough to make others SEE without feeling beat up. I liked it a lot. It was the NEW CM and it was still scary enough that I won't say his name.. unless I absolutely need to.
It lends well to the original film with the callbacks and adds enough to stand as it's own piece
Just okay. I definitely fell asleep a few times.
10/10 Highly Recommend Watching this especially for Horror fans who's seen the original CandyMan , very scary, suspenseful, altogether it's a Must See movie!!
garbage dont even waste your eyes on this trash movie...
not the biggest fan, very wish washy on the stance of the genre. very horror advertised but lack of horror. wanted more Tony Todd. only thing I liked was the very end and the shadow puppet strings plus credits
Was just ok. Had a decent amount of killing and gore, but that Tony Todd cameo at the end felt out of place or not needed.
Candyman 2021 is the horror film of the year. Definite must watch
I love the connection the 2021 Candyman had with the original Candyman. The storytelling made you excited to see what comes next. The only problem I had with the movie was the ending. I do believe they rush the ending of the movie.
The original one was better
I enjoyed it a lot, makes a great companion/addition to the original and I would highly recommend it!!
Jordan Peele does it again!!!! Love it.
I wouldn't pay to see this not worth it
I will be watching this again ???? Jordan Peele has done it again !!!!!!!!!!
Metacritic
The first hour of Candyman does a bang-up job of mixing such audience-teasing popcorn thrills with trenchant, if sometimes too flatly stated, social critique. But by the last half-hour, there are so many themes, plotlines, and flashbacks in play that the movie's message becomes muddled, and the forward momentum slows.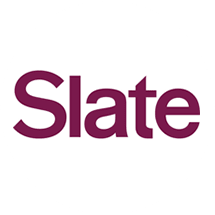 Director Nia DaCosta, working from a script she wrote with Jordan Peele and Win Rosenfeld, uses Bernard Rose's 1992 film as a jumping-off point for bone-chilling horror that expands provocatively on the urban legend of the first film within the context of Black folklore and history, as well as the distorting white narrative that turns Black victims into monsters.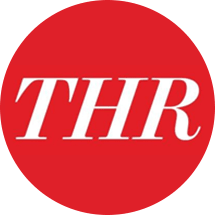 David Rooney
The Hollywood Reporter
Director Nia DaCosta's follow-up is both bitingly satiric and elegantly suspenseful, illustrating how race and class still bedevil modern life. Produced and cowritten by Jordan Peele, and featuring an arresting performance from Yahya Abdul-Mateen II, Candyman has an unmistakable anger embedded within its scares, persuasively depicting how Black Americans feel traumatised by a country that treats them like monsters.
Tim Grierson
Screen Daily