Atom User Reviews for Bumblebee
POPULAR TAGS
#familyfriendly
#actionpacked
#great
#mustsee
#greatvisualfx
#greatcast
#seeingitagain
#surprising
#original
#kidslovedit
#emotional
#hilarious
#allthefeels
#epic
#blockbuster
#mustseebro
#intense
#lol
#<3
#datenight
Almost in tears during the opening sequence. Seeing Optimus Prime, Soundwave, Shockwave and Ramjet/Dirge and Ravage in their original form we all grew up knowing from Saturday morning cartoons. So glad to see this was a soft reboot that way it can steer clear of the mess that Michael Bay made. This was the movie us fans was waiting for when we first learned Transformers was coming to the big screen. Hope Paramount will continue let this happen.
I have to say this one has heart and soul. loved the fact it took place in the 80s. I grew up in that decade and liked the cartoons. they did their homework on this one. hats off to them. I hope it becomes a success in the middle of the holidays with stiff competition.
Saw this last night!! It's the best Transformers movie! It had heart, character, humor, nostalgia! Cast was great! Loved Hailee and John Cena! Definitely seeing it again!
Loved it! Seeing it again! I hope the next movies will be in the same style!
Slow, storyline lacked and the acting left much to be desired. This feel like another attempt at milking the Transformers saga for all its worth.
It's like an apology for the other Transformers films. Still produced by Bay... just not directed. Much more satisfying action movie
This was such a great movie! It almost seemed totally unrelated to the Transformer series. It was a great background for someone like myself who didn't watch the show growing up. I'd like to see one made about each of the major transformers.
With an opportunity to erase all that care before it, BumbleBee movie did a pretty good job, almost. The most exciting and successful moments are the ones that took place in Cybertron. The character design was true to it's Generation 1 origins. Seeing Arcee and others in Live action form was a fan's dream come true. Where the movie lacked was in the script. Some of the dialogue between human characters was cheesy and not from it's time of 1987. As a kid of the 80's, I think the writing team could have done some more research in that respect. Also, reducing the post Cybertron Bee to BB-8 from the new Star Wars movies was a sad attempt to make him cute. Overall, the Cybertronian scenes were worth it.
The best of all of the Transformer movies.
I will love this movie! Favorite series is Transformers!
this is for the best transformer movie of the franchise. don't let Michael bay touch anymore 📠💯
Best Transformers Movie Made!
better than the last 4 Transformers combined
I have seen director's cut when heroine dives into water in climax. Story is simple but screenplay is very well. Actors are newbies but have done it with ease. John Cena looks really like a army. Over all I enjoyed it and would suggest to anyone.
It was a great movie. Bee is my favorite transformer and he did not disappoint.. Hailee girl she had me in tears in some points of the movie. the 80's music was a plus for me.. :)
They changed the story from how the first transformers moving described how they came to earth. There was barely any action and Bee was portrayed as a scared little adolescent at times. I love transformers but this one was a disappointment.
I grew up watching the original 80s cartoon, when I saw the opening Cybertron battle scene, WOW!!! took my breath away!!! this is what we've needed and Wanted! (Mr.Bay I am talking to YOU) Thank you Travis and the talented screenwriter (drawing blank on name) for bringing our childhood memories back!!!! 6 Stars all the way!⭐⭐⭐⭐⭐⭐
Lots of action, we enjoyed it.
I really enjoyed this movie and it's great for families and friends
This movie brings back the 80's and its transformers, the way it should be.
My daughter and I loved it! We have always loved the BumbleBee Autobot Transformer character along with Optimus Prime too! Yes we would definitely go see it again!! We love you BumbleBee and now we have now how you originally lost your voice.
Cute for the kids. Very little cursing ("Mr. Cena said s***, Mom!"), adorable and squeaky clean heroine, cute robot-child friendship. Pretty violent robot fighting but not over the top. Took a 9-year old who loves robots and it was a winner for kids of 2009 and kids of the 90's. :) Some silly references and corny setups but great for what it was.
Like how apps have lite versions, this was a very lite version of the transformers series. They did the bare minimum on this one even for a(late to the game) origin story. The plot was basically a mix of the first one, ET and the iron giant. The acting was whatever, it seems like John cena lost whatever mediocre acting skill he had on this movie. This could've been way more engaging and fun but they seemed to just wanna make a movie and get some money. This should've came out years ago in the middle of the transformers series, not this late, it would been a bit better. This really just a movie for pre teen entertainment. Very "eh". And bumblebee is a warrior from a highly advanced robot civilization, and doesn't understand the concept of discretion and acts like a 5 year old that can't be left alone.
This Transformers movie was excellent, definitely a rebound from there last release, reminded me of one of the old movies, characters where good choices, an the movie was both funny and action packed, definitely I must watch for a transformers fan!
very good hope they make another
From start to finish it was wonderful and amazing. A can't miss movie
Great back story. Makes me want to rewatch the entire franchise.
The movie was excellent. I liked retro feel of movie and the original VW Bug.
Good movie they showed what happened to bee!!!
There were some things that if you're a fan will make you say "coulda been better" but if you don't follow transformers you'll like the movie
I love the whole "Transformers franchise" and this installment does not disappoint! I really enjoyed the focus being on the one character, Bumblebee. This has such a good storyline and the characters kept things very exciting to watch! I LOVE BUMBLEBEE!!!!
Watched it for Hailee Steinfeld
Good movie! Took me back to my childhood. Enjoyed it with my daughter. Thanks!
After seeing all the previous Transformers movies I wasn't quite sure if we would enjoy this movie. My wife and I kind of felt that the franchise had run its course and it was time for it to fade off into the sunset. And let's face it, Transformers has always been a action movie and after hearing Hollywood was looking to turn this into a 'girl power' movie I kind of figured they were going to make this all too politically correct (kind of how they're ruining Star Wars)... But I was wrong. This movie was every entertaining, fun, good action and not 'girly' as we had expected. And I have to say it was odd to actually hear Bumblebee talk (at least for a little while)...
Much more like the original transformers. Must see for people who enjoyed the cartoons.
It's one the worse movie I seen in awhile. Please dont waste your time and money.
I completely enjoyed the whole movie and my children did also.
Funnier than I thought it would be.
Absolutely awesome movie. After being so disappointed by the other big budget Transformers. This one was spot on. Great cast. Awesome visuals and great choices in music. I even felt an emotional attachment to Bumblebee throughout the whole movie. My childhood love of Transformers was relived for the duration of the movie. Can't wait for a second installment.
Amazing, the way transformers should have been from the begining
Loved loved loved it!!❤️❤️
I thought it was a good film. There wasn't and over saturation of CGI like in previous movies. The director did a good job of keep to the time period. From the costumes to the music. all where done very well. There was a decent amount of action and with a some "cuteness" to the story that touched a heart strings a little. Only reason it's not a 5 star is because, to me, it needed a little more action and they could have left out a few of the "sappy" moments that made things a little corny.
loved the music in the movie
meh. contradicts the storyline from the other movies. really cheesey.
its a good movie its sweet
This movie brought the 80's cartoon to life. It takes you right back to being a kid especially with the great 80's music. It will have you laughing, crying, and smiling. If you are an 80's & early 90's baby you will know what I'm taking about. So if you want to have a great experience go watch this movie. It's great for all ages to enjoy😃
This movie ties it all together, and explains a lot we dodnt know from the others, such a great movie!
Good movie for relaxing and enjoying a light day.
it was epic and amazing movie OMG :-)
It was how it all began with transformers, great movie overall!
this is what the 1st transformers should of been like
Awesome movie. I loved it. Full of emotion. Love Bumblebee ! Definitely recommend it.
Great movie, a lot of fun...!!!!
We went as a family. Usually with newer movies, you have to worry about foul language. There was very minimal language, maybe one or two profanities. Definitely recommend this!
ok, but u dont really need it to understand transformers or bumblebee.
I'm glad to have seen the backstory if transformers and how it started with the war in cybertron.
This movie was so so so so so good I would pay to see it again and again. I just love Bumblebee.
It was absolutely a great action family movie , my grandson is a busybody but he sat through the entire film .dont to many movies capture his attention but he was all in and wanted to see again
Awesome soundtrack and great cast! I really liked the story
Wanted More Action&Other Transformers
A little slow at parts, but still a good family friendly watch.
Best film in the franchise!
To much talking needed more action
4/5. Lost 1 star coz of VW Beetle. Bumblebee should have been Camaro been for entire duration of movie.
Thoroughly impressed by some of the acting and had a great storyline. Enjoyed it from start to finish even if John cena never appears
Metacritic
The whole production just works. Steinfeld, Lendeborg, and Cena are extremely likable leads, and there's a soul and an innocence to Bumblebee that was never present in any of the previous Transformers.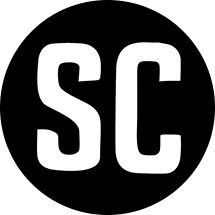 The selection of Oscar-nominated animated feature film director Travis Knight (Kubo and the Two Strings) to helm the prequel turns out to be spot-on, as he exhibits an instinctual sense for the film's requisite action quotient while attentively crafting the central characters' emotional arcs.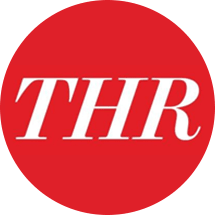 Justin Lowe
The Hollywood Reporter
Director Travis Knight does his best to balance clattering spectacle with a modest girl-and-her-robot tale. He's assisted mightily by Hailee Steinfeld, who infuses this uneven action film with significant soul.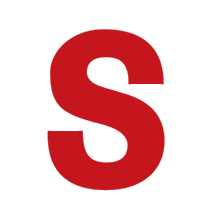 Tim Grierson
Screen International