Atom User Reviews for Booksmart
POPULAR TAGS
#hilarious
#greatcast
#clever
#smart
#lol
#girlsnight
#mustsee
#seeingitagain
#great
#original
#<3
#allthefeels
#indiehit
#inspiring
#surprising
#leavekidsathome
#epic
#datenight
#mustseebro
#awardbuzz
wasn't good actually left mid way through the movie don't understand the high ratings.
It was honestly hit or miss with the humor for me, but it definitely had some moments that really made me laugh! There was even a little heart mixed in during the last half that mellowed out some of the over-the-top humor attempts. It's worth checking out but dont expect laugh-a-minute humor. Not a bad indie coming-of-age comedy though.
Absolutely hilarious and the perfect amount of crazy. I haven't much enjoyed comedy movies lately but this has revived the genre for me. Great watch.
Female superbad and it's just as funny as superbad.
I was really excited to see a comedy but this turned out to be just another movie about high school love and parties. the funny parts were just in the commercial. I kept waiting for the movie to pick up until I realized it was over. half way in I almost left but stayed for something to happen. there was a preview of a movie called good boy which had everyone laughing longer and harder than the actual movie. wouldn't recommend.
This movie was actually really cute and hilarious! I would see it again.
It was funny. some parts very funny. I was not disappointed. GiGi was a riot. must have been a fun role.
Great visual of how senior year goes on as of today. 😃
At first glance Booksmart might seem an average coming of age tale. But the layers of the characters and realism of their struggles takes the movie to another level. I am glad I saw this movie and would recommend it if this genre is for you.
I can't wait until this is out on digital so I can watch every day. It was amazing, the cast was incredible and Olivia Wilde was a unique visual style in her directing that made this very memorable
I absolutely loved everything about this movie. It totally is a representation of what I am going through in High School.
Good funny movie to enjoy on a casual night for some laughs .. best with friends .. be gay friendly
Had it's funny moments but for the most part, thought it was kind of bland.
A female Superbad. Fun, funny, and touching
Seen it twice now. Hilarious
felt like the end dragged on a bit, but otherwise it was great and genuinely funny
Soooooooooooooooo hilariousssssssss!
Felt like the Breakfast Club + Superbad. Incredible soundtrack and great cinematography.
There was a chuckle or two. But that's mostly it. Seemed like it was forced humor for the forced laugh
I loved it. The story didn't go the way I thought it would and that made it great. It's hysterical too. It is so worth a trip to the theater.
I really wanted to genuinely laugh out loud but no part in the movie was truly funny enough for me to do so. Disappointed.
This movie is hilarious and the main two stars are awesome and have great chemistry. Highly recommend this movie.
Worthless movie with no redeeming qualities. Don't waste your money.
It feels fairly derivative but it is definitely a fun watch. Especially if you went to high school in rich California.
There are only so many ways to make a teen graduation party/coming of age movie. It's a tired plot device. This one jazzes the format up a bit with a feminist angle, clever dialogue, and having the leads be proud and sweet nerds. But ultimately it's lightweight fare. It's a good date movie for 30 and 40 somethings.
I have never felt like a movie understood me as much as this movie did. I feel like they stole inside jokes from my friend group!
This is probably one of the worst movies of 2019. Please save your money and time, do not watch this garbage.
The movie was really funny. There are some parts that are boring but overall it made me and my husband laugh. Recommend if going on a date or just to go see alone.
Saw it with my husband and we both found it hilarious. Great cast!
I may have been hoping for too much to expect Superbad with girls but it has its moments; great supporting cast though.
Literally the kind of movie where a whole theater was laughing hysterically together. (At some point I will see this again just to hear all the lines I missed by laughing through them).
excellent acting and the director made good decisions. lota of really good music too.
Taking the generic senior year themed teen movie and led it by two actresses. But funnier and clever. Great cinematography on top of it.
these actresses were amazing. best part of the movie was the acting. they feel like real people. the story feels a little flat but there are some moments where I laughed really hard. decent teen comedy
Hilarious. Great cinematography. Great story and plot. Relatable characters. This movie hit on every level
A refreshing take on the teen coming of age story.
Funny movie honestly more than what I expected it to be
I really expected it to be funnier. The best part of the movie were the actors. I adored the cast but felt the content was lacking.
This movie was a great date night idea!
Metacritic
It's a teen sex romp well suited for the summer of 2019: feminist but not preachy, raunchy but not nasty, emotionally intelligent but not sentimental.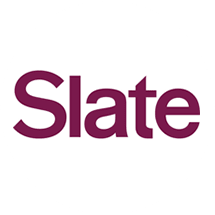 Wilde delivers a confident feature directorial debut, mixing humour, embarrassment and poignancy to crowd-pleasing effect.
Tim Grierson
Screen Daily
A hilarious, blazingly paced teen comedy.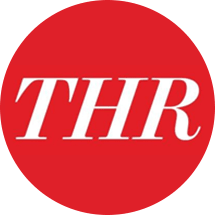 John DeFore
The Hollywood Reporter