Atom User Reviews for Bohemian Rhapsody
POPULAR TAGS
#queen
#mustsee
#greatcast
#great
#allthefeels
#inspiring
#seeingitagain
#truestory
#freddiemercury
#amazing
#t-mobile
#epic
#loved
#awardbuzz
#heartpounding
#mustseebro
#intense
#blockbuster
#<3
#datenight
I absolutely enjoyed it! Rami deserves an Oscar nod for his portrayal as Freddie. You can tell he studied his video footage, performances etc to nail the role and that he did. Great supporting cast members as well. It made me laugh, cry and bop my head to their hits.
If Rami Malik doesn't get Oscar for his role portrayal, I don't know who will. Rami rocked it 🤘🏻🤘🏻
It was captivating. It was produced by Roger Taylor and Brian May , and gave insight on how many of their songs came to fruition. Dipped a little into Freddie's family dynamic, his flamboyant lifestyle... It was funny, heartbreaking, and showed their solid friendship, nothing could break.
Rami malek was exceptional as Freddie Mercury and the movie was very enjoyable and nostalgic
I am a huge Queen fan and each scene you felt it. I wanted to huge Rami playing Freddie Mercury. He was Freddie. He was awesome in every scene. And they picked an extraordinary cast all of them. Blockbusters. I fell in love with them all over again. I felt raw and lifted at the same time. Such an amazing film. Academy awards around best picture, best costume, best actor and actress and supporting actors. Everyone was amazing including the cats and Mike Myers. The cast was loved by this fan. I want to see it again!
this film truly did freddie and queen justice. i will be seeing it again in theaters and it will become a part of my movie collection.
they captured many Freddy Mercury's biggest moments. I could've watched more.
This movie was soooo good!!! Recommend to everyone 💚💙🔥
I don't know why it's Pg13 it has drugs, sex and gay. I felt uncomfortable watching it. Once again leftist agenda
An amazing movie with epic performances
packed with lots of inspiration bringing true emotion!
If you don't know QUEEN then spoiler alert, drugs, sex implied and (shocker) being gay ...My 17 year old daughter came and I would take my other two teenagers. As sex drugs and rock n roll aren't new ... so if someone doesn't like it, then dislike for the correct reasons. Great movie. The vibe was awesome, music great. They didn't get into a few things I would of said they could of expanded on but I know they had to cut the movie down. How can u not like the band after this ? Freddie May be a Queen, but he doesn't want anyone feeling bad for him !
If you somehow never heard of Queen, great time to learn!!
It's a very incredible movie and worth th money!!!
Happy to be one of the first to see it. Only disappointment was not as much music as expected, but did do a good job of showing the stresses of finding success in the music industry!
Beautiful... made me cry!
Amazing. Inspiring. I cried twice.
The acting and emotion in the character development was next level.
I really enjoyed it and thought they did a great job casting the characters. Brought me back to my younger years. This movie is full of moments that will make you think, laugh, cry, and want to cheer.
it was such an amazing movie totally seeing it again
Wow! Great movie!! Much like "A Star is Born," there's a lot of great music in this movie, so you MUST see it in a theater!
I really enjoyed the movie. I thought Rami did a great job portraying Freddie, the rest of the cast were also really good, and a HUGE nod to Gwilym Lee.....he looked JUST LIKE Brian May, it was uncanny. Sorry that this film had it 's ups in down with it being made, but I believe they made a great film, and they made Freddie come to life once again. If you are a fan of Queen it's a MUST see, if you are not familiar with Queen it's a MUST see. I got goosebumps in a lot of the movie, because it moved me so much & yes I had tears in my eyes at the end of the film.
If you even like the music, you'll LOVE the movie. I've always loved them but didn't know the full backstory behind Farrokh until now. Fascinating.
Amazing and creative camera work, casting was spot on! loved every second of this masterpiece.
I loved learning about the band and the struggle that Freddie Mercury went through to become who always meant to be. Amazing movie, amazing music, amazing band!
A must see, amazing cast. music, story and storytelling. I'll definitely see it again. love it
I am a huge fan of Queen and this left me speechless 😄😄😄😄😄😄😄😄🖤🖤🖤🖤🖤🖤
Really enjoyed it. I can't speak to the accuracy of the portrayals, but the acting was first rate. They were an amazing band and Freddy was an amazing artist. I highly recommend this movie to everyone.
I loveddddddd It ...Great Movie...!!!!😍😍😍😍😍😍😍
Freddie will forever live on
The movie was nicely produced, perfect cast. picture and compilation of songs was perfect. All Queen's, Rami Malek magnificent #MalekMercuryOscar
This m9ve was an amazingly respectful account of a beloved amerucan idol. Funny, emotionaly moving and entertaining all the way through. We will be buying this on Blue Ray. 100 % would watch again!!!
This was a GREAT film. Done well pulling on all the emotions. will see again.
Brought back great memories of seeing them live over forty years ago.
It was FANTASTIC! Moved me to tears and I plan on seeing it again. Oscar nod to Rami!
incredibly moving story and most amazing acting so emotional and so much power in one movie
Great movie - freaking awesome!!! An Oscar for Rami Malek!!
Epic, gave me chills, loved singing along
just a beautiful movie. great performance by Rami. definitely worth seeing twice.
So inspiring and heartbreaking all at the same time. I already loved Queen and now, if it's possible, I love them even more!
Fabulous movie from beginning to end!
We took our family to see Bohemian Rhapsody and it was even better than we already expected it to be! We have all been looking forward to it since the previews were released in May and my sister and I cannot wait to see it a second time! IT IS A MUST-SEE MOVIE!
Metacritic
Appropriately for a group known for its theatrical, crowd-pleasing tunes, this authorised-by-the-band biopic carries itself lightly, serving up familiar plot points with panache and a sense of humour, while at the same time investing in the story's emotional through-line, building to a genuinely moving climax.
Tim Grierson
Screen Daily
To the filmmakers' credit, and even though they don't entirely avoid the clunky factoid-itis that often plagues the genre, this is a biopic that favors sensory experience over exposition. It understands what pure, electrifying fun rock 'n' roll can be.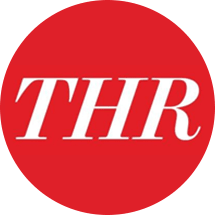 Sheri Linden
The Hollywood Reporter