Atom User Reviews for Blumhouse's Truth or Dare
POPULAR TAGS
#surprising
#plottwist
#clever
#scary
#fun
#great
#predictable
#original
#epic
#okay
#suspense
#cliché
#dumb
#lol
#boring
#crazy
#nextlevel
#mustseebro
#smart
#violent
this movie keeps you guessing. no boring parts. well written!
Somewhat predictable, but pretty good.
Kinda lame... but not really. Typical teeny-bopper scare flic. But not stupid. Not bad acting, but terrible script
waste of my time and money
the ending left me in shock. i almost felt like i was being asked "truth or dare" and now am apart of the game
I loved Lucy Hale in it!! So awesome!
Must see movie! I would watch it again!
If I could give more stars I would
Great movie, full of suspense. Kept me entertain the entire time
good movie, a little bit predictable but a very original concept that keeps you into the movie
This movie made me never want to play "Truth or dare" ever again. It was a great movie and well thought out. Definitely a must see!.
Blumhouse....dont make no more trash like that again. I like y all style of horror but TOD was WACK
This was the worst movie I've ever seen in my life
Movie was so boring . Only thing scary was the "truth or dare" faces
Would recommend for a light scare.
Very surprised how clever this movie was and how well written the movie was. Really enjoyed it!
People next to us where loud and on their phone not cool at all
It was a really good movie
Did not care for the ending
Interesting and entertaining to watch. Really wasn't that bad. Don't listen to all the negativity on Rotten Tomatoes !
the ending was too much there needs to be a part 2
I was not expecting the ending. Kept me at the edge of my seat and covering my eyes at the same time
Just watch the original that I'm sure spawned this. It might be old syfy bad but at least it'll be free bad. This had way better actor and for the most part better death scenes I guess, but the story is atrocious compared to the old one. The whole movie the main character is like oh I care about everyone and can't just put one person first. End of the movie? Oh I only care about you so screw everyone else. I'm sorry if I don't believe she did that for her friend. She was scared to die and did it to save herself. If she cared about her friend that much she would have figured that solution out after the first or second death or when her "love" was in danger.
Overall I honk a good movie
Movie was suspenseful and great but the ending was not so great. Wish it had a better ending.
SUPPER GREAT!!! MUST SEE!!
Interesting, suspense movie. A little scary too.
Freaking freak me out ,it was good tho.
It was really scary actually. My fiancé and I thought it was just going to be a suspenseful movie, but it was way beyond that! Totally a good movie though.
Similar to Final Destination. If you like those you'll like this.
It takes truth or dare to a whole new level that's for sure
Definitely more suspenseful than scary. I recommend going to see it for yourself. The story line was good and had a major plot twist.
It reminded me of the final destination movies and I loved every moment of it.
I thought the movie was pretty good
This was really good there has to be a sequel
Loved the ending very unexpected
Was definitely not expecting things to happen the way it did, it was awesome and would recommend people to see it . Hopefully there is a part 2.
Pretty good. I like Blumhouse films because they're usually well done. This one was good. The premise was original, some of it was pretty predictable in the middle and the ending had a nice twist.
would not recommend it. even my grown daughterd lost interest half way throuvh it
it made my sis cry and scream and cover her eyes but she's easily scared
wasn't expecting much from this film tbh. but it actually had a good story to tell and 'ok' suspense. good movie for a movie night with friends and family.
Great horror movie with a different plot
How does the world end... Zombies? no...robots? nah...a game of TRUE OR DARE? YES!!!!!
The Movie was ok; few scary moments.
So boring, not scary, left the theater super uncomfortable
It was a great movie... lel
Metacritic
Wadlow manages to ratchet up the tension in the most clever set pieces, the best of which involves a bottle of vodka and a rooftop. It's also the type of shlocky horror movie you want to watch with a big audience, and, dare I say, one that is especially fun, and funny, with a chatty crowd. This movie is too stupid not to laugh at.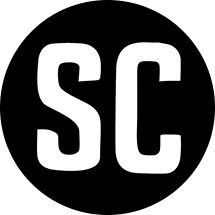 E. Oliver Whitney
ScreenCrush
The movie not only fails to represent the peak of the young Blumhouse shingle's output (Get Out is not their only inventive film), but gets silly in ways that we've seen on screen for decades.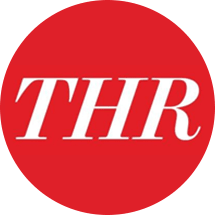 John DeFore
The Hollywood Reporter
There's precious little to care about in a movie that's neither ingenious nor silly enough to savour.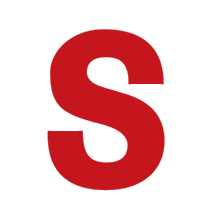 Tim Grierson
Screen International