Atom User Reviews for Blindspotting
POPULAR TAGS
#intense
#original
#greatcast
#great
#smart
#mustseebro
#inspiring
#mustsee
#allthefeels
#real
#seeingitagain
#heartpounding
#clever
#eyeopening
#hilarious
#awardbuzz
#truestory
#surprising
#epic
#indiehit
This movie is 100% an absolute masterpiece that left me shaken to my core. It is equally as tense as it is hilarious and socially conscious in its representation and love for the Bay area
A must see for a kinder world
Best movie of the year. Will see it again! It is incredible, well-written and performed. Makes you think and challenges the status quo. Run don't walk to this one!!
Moving performances from a great cast but a bit of an uneven film in tone. However, it's a strong debut showing promise for future projects with all involved.
This movie was well done and awesome!!!
Wish I could've met the cast
This movie was so excellent . It had a great cast a must see go out and see this movie you will laugh and cry a little
Amazing chemistry and performances from the two leads. Thought provoking yes, but also funny, challenging, poignant, and oh so timely. Not quite what you'd expect. Shades of Shameless, Do The Right Thing, and Friday. Highly recommended.
The title is perfect for the whole theme of the movie. This is a very intense, eye-opening film. Even if you are not one of the most emphatic people out there, you will feel everything Collin, the main character feels. It keeps you on the edge of the seat at times, honestly rooting for an ex-con hiding a gun not to be caught by the police. I am not a film critic, but I can honestly say it is one of the best acting I have seen in a long time. It truly made me FEEL everything. Kudos to Daveed and Rafael!
The movie had a strong message and had the potential to have an even stronger message. I just feel the Director's were not consistent in their delivery of that message consistent in the delivery of their message and left out all of the comedy.
One of my favorite movies of the year!!
This story needed to be told. Congratulations to the cast and crew for an amazing production.
Such a great, original, and creative movie. Can't wait to get it on Blu-ray.
The character development is as good as it gets. An intense film that simply doles not let you go.
If this doesn't win Oscars, the Academy is cancelled.
This film captured the heart of a message that's been seen as some sort of rascist propoganda when shared by followers of the #Blacklivesmatter movement. It manages to do so in a very poignant, yet occasionally hilarious manner. It's so refreshing to see something so entertaining and intensely thought provoking all in one originally creative package. This film checks all the boxes.
This movies was incredible. You can tell two best friends made it and put their hearts and souls into it. It is funny, heart stopping, and eye opening.
I like message the movie was about especially what is happening in world today with cops and black men.
Smartest movie I've seen since Moonlight.
Blindspotting needed more promotion. this movie speaks levels on police brutality in the US through the use of rap and spoken word. very powerful scenes too. deff watch this to learn a little more about the black experience in the US!!!
i enjoyed this movie, Not enough press but caught this in time to see at local theatre.
Simple story line but the ending could be a bit more out of the ordinary. It's pretty black mixing with races.
This was a really good movie; kept you in suspense. The actors chosen for the main parts were a great choice. I'd recommend this.
This was definitely not promoted like it should have been because this was an awesome movie!
I enjoyed the movie. Everyone struggles. Everyone has to grow. Life is a journey. Some journeys are more enjoyable than others. It's the way nature planned it.
One of the greatest movies I have ever seen! It handles so many heavy topics with grace and complexity while leaving you on a laugh. You are rewarded by repeated watching
Unlike anything else I've ever seen. Felt so real, there were points I couldn't breathe.
Really eye opening movie. Will have you on the edge of your seat.
Great film, would watch it again and the film beautifully captures what goes on in an ex convicts heads and feelings even after being released from jail.
One of the best all time movies. Oak Town is just like in this movie.
This movie will stand out for it great writing.
A movie that makes you reevaluate the world
Really good movie with a message! Must see!
I love this movie so much it was intense but great❤️💛
This movie was outstanding. The cast is amazing & the movie was made me laugh, cry, and had me at the edge of my seat. It is a true story of the police brutality, gentrification, and racism issues we still deal with in today's society. Everyone should go see this movie
This movie was so good left me speechless I got chills!
Go see it! Raw, true and stunning.
This movie was amazing! Everyone should see this!
I liked the movie very much! I would like to see this turned into a series, the chemistry and characters were amazing.
If you walk out of this feeling uncomfortable, horrified, and hopeful, you kept your eyes closed during the entire movie. Not since Affleck/Damon have two friends collaborated and hand in a tour de force performance as did Daveed Diggs and Rafael Casal. Best picture of the year!
You will walk in the shoes of a black man in oakland and realize his fears.
Best movie I've seen this year.
An awesome film. A must see for all Americans.
Such a great movie!! Will see it again!
You have to see it to understand. I recommend you see it and try to understand the truth of it.
Great writing and acting. Would definitely watch again!
Great movie about the things people goes thru in there life's. A eye opener.
Although I liked the story behind the movie and understand the point they were trying to get across. I didn't like the delivery, it could have been much better. The rapping through out the movie to me, wasn't relevant and sometimes it really didn't make sense.
Both the lead and supporting actors had great chemistry on screen, and really played their roles. It was an emotional storyline that takes you through the depth of trauma convicts experience as people of color. Definitely a must see, that deserves an award.
Everything come together at the end. I sat in my seat during the credits absorbing what I just saw and heard.
Great & important film. Brought to you by geniuses. 100% recommend and will see again
Metacritic
The dual portrait that Blindspotting offers is heady and dense and mighty compelling.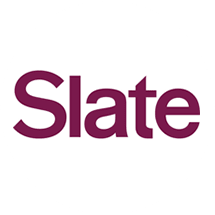 As led by Daveed Diggs' impassioned, tormented performance, Blindspotting is hard to shake, despite its on-the-nose plot points and melodramatic flourishes.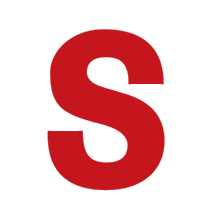 Tim Grierson
Screen International
Carlos Lopez Estrada's debut feature brandishes brash exuberance and stilted storytelling tropes in roughly equal measure, yielding a result that stimulates just as it cheapens itself dramatically.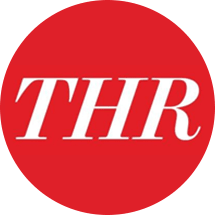 Todd McCarthy
The Hollywood Reporter