Atom User Reviews for Blinded by the Light
POPULAR TAGS
#inspiring
#truestory
#great
#allthefeels
#greatcast
#original
#theboss
#mustsee
#smart
#familyfriendly
#seeingitagain
#datenight
#surprising
#indiehit
#clever
#mustseebro
#awardbuzz
#lovestory
#<3
#epic
I absolutely loved this movie! I think it had a great story. I even cried. People nowadays only care about things that don't matter that they might think this movie is pointless but people that actually care about true stuff how life really is and how people are know that this movie was great
Awesome story and acting! Loved it.
Really moving and leave a great lesson! I teared up like a baby!
After a while I was like. We get it you like Springsteen. I like the speech he gave at the end. The gift at the end was touching.
This movie is awesome. Everything you would want to say, or share with the world. It makes you want demand from the world to act the way that we have all agreed at many times in your life that we all have a right to be on the. planet. It doesnt matter who you are, what you are, if you like or dont like someone, something, some place, or whathaveyou. We ate all bound, chained to this world. We cant just close our eyes and travel from one place to another with a thought. We all desire to just get along with everybody else even of we do care for much about certain thinsgs. We just can't figure out how to keep that everyone's focus all the time. Its a powerful movie.
Best Movie of the Year! Yes I'm still a Boss Fan 2!
A look into another humans life, and their trials and tribulations
Incredible moving experience. The entire crowd had tears at the end.
Really a very delightful movie about the angsts of youth and finding out who you are , and your place in the world. I was never a fan of Bruce Springsteen, but hearing his music throughout the movie has made me interested in listening to more of it. The actors were chosen well and did a good job of conveying their way of dealing with the world around them. I would have like to have had more of a backstory on Ash's friend, and how he came to discover Springsteen's music. That was never made clear in the movie.
Good plot and makes you feel same emotions the main character is feeling
A wonderful tribute to the universal and timeless appeal of the Boss.
what a powerful movie. we thoroughly enjoyed it.
We loved the movie and music just made it that much better. Then to find out it was a true story very authentic makes it even better.
Absolutely loved it, left a Springsteen fan! Fantastic acting, meaningful. exactly what a movie should be.
A boy is obsessed with the boss and we have to suffer his obsession for two hours!! Very predictable story and cliched turn of events in the end. Acting by the cast was good however the story and screenplay made it a drag. Give this one a miss and instead go watch the director Gurinder Chadda's masterpiece movie " Bend it like Beckham" on Amazon Prime. It's what I should have done too! Two stars ( 1 for the acting and 1 for the end speech)
My son and I loved it! It was a little slow at times, and sometimes awkward. But his story was really interesting and inspiring. And I think also very relevant to current events. Seeing his story helps give depth and empathy to others.
Loved this movie! One of the best movies I've seen lately!
A little corny at times but overall a great movie
Says "As Bruce Says" way too much
Excellent movie and very relatable if you have kids. Bring the tissues for the ending.
Great movie on life from a unique point of view. Not your typical teen movie.
This movie is a great big shot of joy and light,!just like Bruce's music. A must see for the Springsteen fan or anyone who has ever felt as though they didn't fit and wanted more for themselves in life. And of course, the soundtrack is totally boss!
Very eye opening for anyone who has never faced diversity in their life before. Worth watching at least once.
Storytelling felt a little uneven and at times a little cliche. Nevertheless, the film definitely had its share of feel-good-moments.
A sweet and inspiring story about not giving up on your dreams. If you're a fan of the Boss , you'll love it.
Fun movie which doubles as a treat for Bruce Springsteen.
Done in the style of 'Mama Mia' only to the music of "The Boss", & sprinkled with a hint of Bollywood!
it was enjoyable. I really hated his father, which says they did a good job. the soundtrack was great and the music for the action
A great feel good movie about following your dreams. It will definitely leave you with a good feeling.
Well done, main character did a great job! Loved from start to finish!
Had an hour long smile on my face during the first hour of the movie, then it took a more emotional turn, then my smile came back for the last part of the film. Fun Movie.
Incredibly sweet and poignant coming of age story. It's an absolute heartwarming story with a level of depth I wasn't expecting.
Metacritic
The heart of the film is the father-son bond, but Chadha, a filmmaker long preoccupied with the inner lives of Desi-British girls and women, also gives Javed's sister (Nikita Mehta) a lovely reveal. If a couple of segments droop in their strict adherence to Manzoor's biography, it's certainly forgivable. This movie won't blind anyone with its innovation, but it's got plenty to dazzle and delight.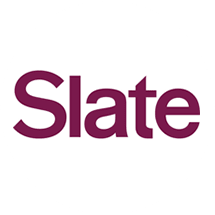 Light is just as faithful to formula as Bend It Like Beckham and just as reliant on its lead's likability; here, newcomer Viveik Kalra radiates enough guileless enthusiasm to carry viewers past the film's rough patches.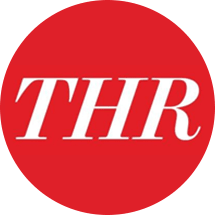 John DeFore
The Hollywood Reporter
While this flimsy coming-of-age drama over-relies on the Boss's greatest hits for its emotional high points, this remains a likeable and touching story about finding your own voice.
Tim Grierson
Screen Daily