Atom User Reviews for Black Widow
POPULAR TAGS
#actionpacked
#greatcast
#mustsee
#intense
#great
#epic
#blockbuster
#seeingitagain
#allthefeels
#funny
#greatvisualfx
#hilarious
#clever
#surprising
#<3
#mustseebro
#heartpounding
#original
#familyfriendly
#datenight
it was bittersweet farewell to an awesome avenger. and still a great movie, especially for the ending and the post credits . if you're a fan then you're going to have to see it.
Wow, I was expecting a lot, and they still managed to over deliver! My favorite used to be Captain Marvell, but I think this just took member 1
They tried there best, but pretty good for a prequel
Great Injustice and disappointed with an opportunity to highlight an amazing character (dark and gruelling) Black Widow in a stand alone movie
Very basic and not on trend for a marvel movie. Save your money and wait for it to come on tv.
one of the best marvel movies hands down
Last Marvel movie for ScarJo. Loved her background. She deserved her own movie.
Not bad! I feel like the after-the-credits scene will be lost on you entirely if you haven't seen The Falcon and the Winter Soldier, though.
This review is pretty simple. Cast is outstanding, story is well told, Black Widow herself becomes a deeper character and a surprising end credits scene. Make sure you watch Falcon And Winter Soldier first before you watch this
the music did not help the movie
Did not meet expectations
It was ok. Dry russian humor 🙄
Movie was great but at times it felt kind of long. Plus, I was so lost wondering why marvel split up and we're on the run. I guess I have to watch captain America movies but I was never much of a fan of him. Either way, great story and was surprisingly funny.
It was very good, nothing crazy, but still very good
Baby Black Widow steals the show!
Marvel is add it again. LOVED IT! Waited 2 years to see it, definitely worth it!
Can't believe the very end! Don't leave until you see it!!!
Heads up: has an animal torture/abuse scene
The first and second act of the film was pretty good, but then the film just fell flat by the third act. Could have been a lot better. It's a mediocre film at best, and an okay film at worst. I don't know if I can recommend it or not.
It's an ok film. The two lead Widows are good. Red Guardian was a lot of fun. Magic reversal brainwash mist seemed to convince to me and the main bad guy was lacking. This films version of Taskmaster was unsatisfactory.
I wanted to see more hand to hand combat
I thought the movie was needed. A super hero movie without powers that relied heavily on amazing shots followed by very technical stunts. I really appreciated the fact that the story felt like it was alone. It gave her her own story and made it less of a group which was well deserved. I really appreciated how they humanized her - but I do wish that was brought out more throughout the story. I think the story was solid and the movie was solid as well. Great job!
it could of had more action then it did
such an amazing movie it made me cry :,)
Well made Marvel. Full of action, humor, and some darkness. End Credit scene nicely pays tribute to Natasha and set in motion the next 'Black Widow'....
It was good interesting to see. Wish it didn't had to come after avengers this is a movie we could seen earlier, but still wait till end credits for something worth it
Waited 1.5 years to see this #Covid19sucks. Did not disappoint!!!
Florence Pugh was excellent!
God, what a great way to finish out the black widow saga
Marvel did it again what can I say 💯💯💯
odd mix of an origin storyline. would have felt better if it was released in order.
Love that the stuck with it and released in the theater! It deserves the acclaim it will get and I think the wait was well worth it
Amazing addition to the MCU. Gave Black widow the closure she needed and introduced some amazing new characters. The comedic relief was much needed at times in the very serious moments. Loved it!
An amazing cinematic return for Marvel movies.
Metacritic
Smart, sexy and perfectly cast, Black Widow barely has a story to speak of but still manages to be a huge amount of fun.
Black Widow functions less as a showcase for the title character and more as a sneaky introduction for Pugh, who is drolly hilarious as the deeply cynical Yelena.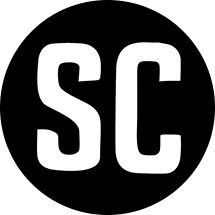 The British Pugh and American Johansson click in ways you'd never expect. And that'll be handy, as they're going up against "a man who commands the very will of others."