Atom User Reviews for Black Christmas
POPULAR TAGS
#intense
#justokay
#notmyfave
#predictable
#boring
#creepy
#great
#slow
#snoozefest
#cliché
#actionpacked
#girlsnight
#surprising
#dumb
#greatcast
#clever
#mustsee
#terrible
#heartpounding
#datenight
I dont rate movie but damn this was so bad
B-rate slasher with a double dose of man hate
Could've had a better ending, over all it was an okay movie. More intense than scary.
Um.... it's a corn ball and is heart pounding the beginning but not worthy or good enough to watch again for the second time. Wouldn't recommend it as scary.
Great reimagining of the original story, had a lot of different elements going for it and the cinematography was excellently executed, I'm now a fan of Sophia Takal
Horrible remake. Stick with the original.
Movie wasn't bad but the ending and the whole reasoning off why it's happening is dumb. Kept my attention whole time but beware of stupid ending
If I could leave "0" stars I could. If you absolutely HATE men, this movie is for you... It REALLY plays into that. Dumb movie...
Could Have Had A better ending
I only gave 1 star because I couldn't leave it at zero stars and continue with the review.
The first half was so serious and down to earth, but the second half felt like a different movie, just with terrible plot direction, dialogue, etc. It ended cheesey but not in a fun way.
Original 1974 film was much better.
Not enough suspense, reminds me of the old scream movies
Blumhouse never disappoints me
A slight twist in the genre with most of the same feel
Started off good but then got weird
This movie is a joke. No logic. I start to think that the writers of the movie went thru a tough period of time during college. Movie is not scary, I laughed through it. I laughed at the terrible set up, I laughed at the terrible "jump scares", I laughed at the horrible acting, and I laughed at the stupidest logic ever. Ok, they invaded your house and try to kill you, you kill them instead, that's called self defense. But you don't think the cops would believe you, then you go to their house and killed every last one of them, and that my friend, is called a murder.
It wasn't that good seems more of a dvd movie then a movie theater
Trash so dumb 🤮🤮🤮🤮🤢🤢🤢🤢🤢🤮🤮🤮🤢🤢🤢🤢🤢🥴🤢🤢🤢🤢🤢🤮🤢🤢🤢🤢🤢🤢🤢🤢🤢🤮🤮🤮🤮🤮🤮🤮🤮🤮🤮🤮🤮🤒🤒🤕🤮🤮🤮🤮🤮🤮🤮🤮🤮🤮🤮🤮🤮🤢🤮🤮🤢🤢🤮🤮💩💩🤮🤢🤢🤮🤮🤡🤡🤡🤡🤡🤡🤡🤡🤡🤡🤡👺👺🤡👺👺🤡🤡🤡🤡🤡🤡🤡🤡🤡🤡👽🤡🤡🤡🤡🤡🤡🤡🤡🤡
If you're a fan of the original from the 70's, you'll love the small nods to the original film. But this is a brand new story, that many will have a lot of fun watching!!!
I really liked it! thought it was a great take on it and I love that it's not gory. it is a bit slow in the beginning and even though it is girl power (which HELL YES!) I was still yelling at the screen for them to move so.
Metacritic
Aside from a decent cast trapped in a shoddy everything else, there is nothing to recommend here.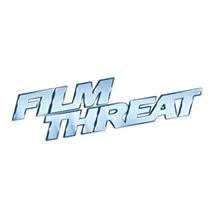 Anchored by Imogen Poots' emotional performance, Black Christmas is uneven and overreaches, and yet its anger at a misogynistic society gets its claws into its audience.
Tim Grierson
Screen Daily
Initially a sluggish stalker flick whose undergraduate moral debates are tiresome instead of provocative, it eventually transforms into a patriarchy metaphor as obvious as, well, all those Greek-lettered paddles that decorate both the frat's and the sorority's clubhouses.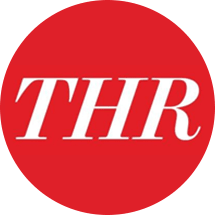 John DeFore
The Hollywood Reporter