Atom User Reviews for Black Adam
POPULAR TAGS
#actionpacked
#greatcast
#greatvisualfx
#mustsee
#epic
#great
#intense
#blockbuster
#seeingitagain
#surprising
#hilarious
#familyfriendly
#mustseebro
#fantasy
#datenight
#heartpounding
#inspiring
#allthefeels
#justokay
#predictable
Great film! I'm so happy to finally see a black overpowered hero! 👏🏽
Lame I want my money back
Don't miss the post credits scene!
I really enjoyed this movie a lot. I think the The Rock is perfect as Black Adam. I hope they make more movies with him in it.
I was not expecting to be this gooood 8/10
Do not pay attention to critics. They suck always and they're stupid. Let the audience tell you how amazing this movie was it's incredible. It's fantastic every character pulls their weight. Dr. fate is unbelievable. It is amazing. He was fabulous the rock so much violence so much action. I absolutely love it and we'll see it. Probably five times more.
It was suspenseful and captivating it catches your attention and pulls you in looking for more and the ending is GREAT
Nice little twist in the origin story
Kinda cookie-cutter, it hits all the check boxes for a hero movie even though the premise was for an anti-hero. He killed bad guys sure, but it had comedic undertones that took away from the impact. Predictability/cookie-cutter formula takes off one star, the crappy comedic inserts to "lighten the movie" take away another.
Never been so disappointed in a DC film, i was wondering if the background music would ever stop, never did
Horrible movie. Entirely too much CGI: bad acting and stole from too many other feature films.
The best dc movie since Zack snyder Superman.or Zack Snyder nightmare version of the Justice league
antiheroes you got to love them
The visual effects were great but there were too many cringe inducing scenes as well as annoying characters phoning it in rather than acting.
Horrible movie. Don't pay money to see it.
should have waited for it on a streaming service.
Loved it, it was really good, it has really good action scenes and loved the cast and everything, must see.
Dwayne Johnson you produce a Most Definitely worth waiting for! product*
Typical DC movie. Not great but not bad either. Black Adam should stick to being a villain.
It was awful and didn't want to end.
kill the joy the best movie ever seen that he is so good and I'll give her thumbs up proud of him
I wish I could give negative stars- this may be worse than the GI Joe Snake Eyes Movie. I like Duane Johnson, but even he couldn't make this movie unsuckable - cheesy, dramatic, and poor writing. The premise was promising, but the execution and delivery were paltry. Save your money and get ice cream instead- even if you are lactose intolerant, you'll walk away feeling better than if you watch this movie.
.5 out of 5 stars because the movie was in color
DC did good with the Black Adam , post credit scene was Super! Man.
Problem with Hollywood is they're always pushing racism. And this movie was tiring with all the cgi. "We don't need white hero's"... The black Panther fist on the throne, "We will show them what we can do" Nope, some people tried that victimization for a while. Skip it for any less prejudice movie.
Great plot action pack exciting .
Great cgi and the post credit scene was crazy!!
Awesome, best anti-hero movie!
It was slow at the beginning but it got action packed once Black Adam showed up!
Movie was fire bro ong that shiiii was harddddd
This movie is hella dope‼️ The critics be tweaking like a mf with the ratings I've been seeing. Smh They are certified jabronis with them reviews. I'll tell the critics to their faces after asking their opinions… IT DOESN'T MATTER‼️ 🗣
I'm don't know if the positive comments of the move are from people with mental illness like trans. people. This movie sucked. Who writes for DC? Fire them please. The only good DC's are Batman, Superman, Wonder Woman part 1, and Aquaman. ..justice league ..
I was surprised on actually how good this movie was. I was going to see it just for The Rock and to stimulate the DCEU but DAMN, The Rock has done it.
I didn't see it I buy tickets for the wrong person
It wasn't terrible but it wasn't the best it was okay
Metacritic
Black Adam feels like a place-filler for a movie that's remaining to be made, but, in its bare and shrugged-off sufficiency, it does one positive thing that, if nothing else, at least accounts for its success: for all the churning action and elaborately jerry-rigged plot, there's little to distract from the movie's pedestal-like display of Johnson, its real-life superhero.
Richard Brody
The New Yorker
Black Adam is overstuffed with underdeveloped concepts and characters that have been done better in other shows and films.
Black Adam is what happens when artists say they want to go dark but don't really have the stomach for it. Cue scenes of humorless mid-air wrestling, shake vigorously, wait for the sequel.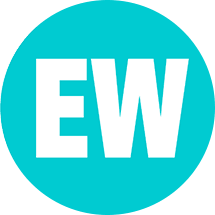 Joshua Rothkopf
Entertainment Weekly