Atom User Reviews for Birds of Prey: And the Fantabulous Emancipation of One Harley Quinn
POPULAR TAGS
#actionpacked
#hilarious
#greatcast
#girlpower
#mustsee
#girlsnight
#lol
#seeingitagain
#fun
#epic
#clever
#great
#leavekidsathome
#greatvisualfx
#datenight
#amazing
#intense
#<3
#blockbuster
#mustseebro
getting hard copy when it's out ❤️
Great movie, Margot Robbie is amazing in this film, what an actress
Fun to watch, had some laughs, acting was great
suicide squad and the joker want what birds of prey has
Not sure what happened I fell asleep at some point. Looked at the reviews before coming to see. Felt misled .Possibly not target demographic
Not a blockbuster, but still okay.
Good movie. We need more girl power shows
Bad story, really bad acting...
Useless movie. Brought nothing to the franchise.
The combat scenes were so well done!
The movie has its moments. But overall, it is just a mess.
Pacing was off for a sec but then I realized it was narrated by Harley so it made more sense. For once a actually good to watch DC movie.
almost 2 hours I'm never getting back.
Full of unnecessary scenes that could have made the movie shorter and less boring.
Waste of time. This was just a set up movie for the next one. The Girls didn't even fight together until the last scene. Such a waste of money to see this. The entire movie could have been a short backstory at the beginning of the movie, and then the real movie could have begun. #cashgrab #disappointing #wasteoftime #annoying
No plot. I fell asleep halfway through.
cute and fun.. good for girls power, a little more comical in some ways then traditional super hero movies
What a surprise! The movie was really enjoyable. The action sequences were great and the narration really helped move the film along. The marketing campaign was dreadful and did nothing to convey how delightful the movie was or the story. I would absolutely recommend this movie.
great story telling. costumes were very well done. love Margot Robbie
Just a really great movie, go see it as soon as possible!
You gotta love Harley Quinn!
I'd give it another half star but apparently that's not an option. If you go in expecting a Marvel movie you'll be disappointed. its Harley Quinn so it's going to be a little off kilter. ;-)
So much fun. This is the Harley Quinn we want to see.
Amazing acting and good action. Left something to be desired.
Excellent!..look forward to the sequel!
One of the worst movies ever. Stupid. Senseless. Action was good. I only regret I didn't get a chance to nap through it. Would not recommend it. Surprised at the positive reviews
Incredible chemistry and action
Loved this movie! Great popcorn flick! The cast was great the stunts were awesome and it's fun to see these characters brought to the big screen.
Harley is one of the best parts of DC.
I really liked it! It was funny, the action was great, there was some pretty gruesome scenes and language. Probably the best film to come out so far this year!
I Loved it! But brought my 10 year old she did not enjoy it, not appropriate for kids, too much violence, some scenes were disturbing and too much adult content and language. Not to be compared to the family friendly Marvel movies!
They really need to give Harley Quinn her own movie. This was almost her own movie but felt like they didn't want it to be so they shoehorned in the birds of prey. I was expecting much more of them and less Harley. It also felt disjointed and random, jumping from character to character and backwards and forwards in time. May need a director's cut to try to correct. Bottom line: I don't regret seeing it but likely won't watch again unless necessary for a sequel. I'd rather watch suicide squad again.
I think I just watched a movie made for a soundtrack.
it's ok movie to watch once
Fun, entertaining and visually explosive. That's what I was expecting and that's what I got. Nothing amazing though
Was great movie until Bruce Wayne does, other than that GREAT movie and everyone should see it!!!
Very entertaining!!! Enjoyed it. No thinking involved.
Metacritic
If Suicide Squad felt like Warner Bros.' deliberate attempt to replicate the quirky fun of Guardians of the Galaxy, Birds of Prey is its stab — and there is a lot of stabbing in it — at making DC's Deadpool.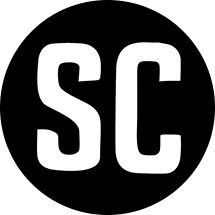 Extravagant action choreography makes the most of colorful set design, unlikely gimmicks and wrasslin'-style brutality. But Hodson's script offers far less diverting banter than it might've between the fight scenes, and has a hard time imagining the unconstrained id that makes Harley Quinn so magnetic.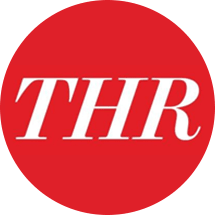 John DeFore
The Hollywood Reporter
The movie is delightfully odd but not consistently inspired, often straining to rewrite the rules of superhero cinema, a mixture of good and bad ideas all mashed together. Where other comic-book movies lumber along with self-importance, this film is a breezy, amoral lark, which proves somewhat refreshing. But that's not enough to allow Birds' hit-or-miss pleasure to soar.
Tim Grierson
Screen Daily