Atom User Reviews for Birds of Prey: And the Fantabulous Emancipation of One Harley Quinn
POPULAR TAGS
#actionpacked
#hilarious
#greatcast
#girlpower
#mustsee
#girlsnight
#fun
#lol
#seeingitagain
#epic
#clever
#great
#leavekidsathome
#greatvisualfx
#datenight
#amazing
#intense
#<3
#blockbuster
#mustseebro
such a good movie no regrets at all and it's a good date movie too
Movie was awful. I wish I could unsee it.
I liked the movie but felt like it needed more
went expecting a flop, but ended up enjoying it. much better than Suicide Squad. Now I'm craving a egg sandwich. (*˘ω˘)旦~~
A nonsensical plot with a bunch of women with zero chemistry on screen. JUST PURE WOOK
An important from Suicide Squad but less of an epic. Has the rated R charm of Deadpool but forces the goofiness and the strong women vs evil chauvinistic men message. Overall, it left me smiling.
The movie was great but my seats didn't worked I'm truly disappointed with AMC
This was a great introduction to the Birds of Prey and a great way to kickstart Harleys independence. It had the perfect amount of action and comedy and the pacing was on brand for a movie told by Harley herself. If you were into Deadpool, I think this would be entertaining for you. Hopefully this was the studios way of setting up a potential show on the DC app or even a Birds of Prey movie without Harley.
not what it should have or could have been. very predictable and slow, should have waited for it to come out on netflix
Felt forcefully vulgar and funny the entire movie. Everything was off and a lot was missed. If you want an outrageous superhero stick with Deadpool.
big step up from the let down that was suicide squad! definitely worth seeing!
so much better thsn i even thought it would be!!
It's a fun movie. Margot Robbie and Ewan McGregor were great.
I think it was okay. there were some cool seens and some that almost put me to sleep. Won't watch it twice though.
Best girl heroes ever 🦸‍♀️
Birds of Prey shows that DC can make a movie that resembles the character(s) at large. Twisted and psychotic with the idea the Harley Quinn is a character that is torn between her own personal beliefs and what is best for the situation.
Aside from the unnecessary and over-abundant profanity, this was a terrific romp that more than satisfied on many levels. Margot Robbie is a treasure and I hope we'll see A LOT more of her in the future.
movie was good. not every movie starring females bashes men folks lol. support the film and get your head out your butt. was funny as well. loved the cast
Better than I thought it would be. Fight scenes were entertaining but a little predictable. Huntress was cringy and felt unnecessary due to the way she was written. Harley's character was enjoyable and carried the movie.
More so enjoyed the black mask portrayal in this movie than anything. Nice one time watch overall.
Just not as good as I imagined
It was OK as an R Rated flick that doesn't take itself too seriously. Where it lacks is in character beyond Harley. DC is still struggling to create a character people can connect with.
Fast paced. Honestly real good for a DC universe movie
I gave it 2 stars not even half of a MANS movie 😂
Good movie the family like it
It's a must see movie with a great cast!
I now understand why so many people hated this movie. Redbox was made for movies like this! Worse movie since Drive!!!
I didn't love it or hate it but it was simply ok
It was good. It wasn't perfect. I love Harley Quinn and just getting to see more of her was great. Tho I didn't like the way the movie ended. Tbh I know this movie is rated r but there wasn't really anything rated r. Some curse words but that's about it.
Action packed and flowed pretty well. Somewhat cheesy, even for a "superhero" movie.
This was terrible. We walked out.
Could of been alot better. I loved Harley Quinn in Suicide Squad she made that movie but was very disappointed in this
Terrible experience, didn't enjoy the movie and the seats were uncomfortable
Metacritic
If Suicide Squad felt like Warner Bros.' deliberate attempt to replicate the quirky fun of Guardians of the Galaxy, Birds of Prey is its stab — and there is a lot of stabbing in it — at making DC's Deadpool.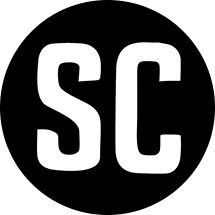 Extravagant action choreography makes the most of colorful set design, unlikely gimmicks and wrasslin'-style brutality. But Hodson's script offers far less diverting banter than it might've between the fight scenes, and has a hard time imagining the unconstrained id that makes Harley Quinn so magnetic.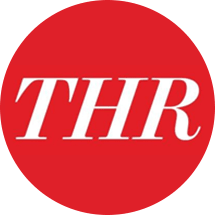 John DeFore
The Hollywood Reporter
The movie is delightfully odd but not consistently inspired, often straining to rewrite the rules of superhero cinema, a mixture of good and bad ideas all mashed together. Where other comic-book movies lumber along with self-importance, this film is a breezy, amoral lark, which proves somewhat refreshing. But that's not enough to allow Birds' hit-or-miss pleasure to soar.
Tim Grierson
Screen Daily