Atom User Reviews for Beautiful Boy
POPULAR TAGS
#truestory
#greatcast
#intense
#allthefeels
#mustsee
#powerful
#awardbuzz
#inspiring
#great
#beautiful
#heartbreaking
#seeingitagain
#indiehit
#slow
#heartpounding
#mustseebro
#relatable
#<3
#justokay
#notmyfave
A great depiction of what addition is and how it affects those around you. As such, it was one of the more depressing movies I've seen in years. All the acting was exceptional! It's hard to capture emotion like that but everyone did so well!
The way this film utilizes silence and relies heavily on realistic background noise is ingenious. This is a powerful film.
Really great cast and acting. The story is powerful and hits close to home. It was very emotional. This is not an upbeat movie but definitely worth watching.
Powerful, emotional, heart-wrenching film with breathtaking performances by Uber-talented Timothee Chalamet and Carell. Not just a movie about drug addiction, but a beautiful love story between father and son. Definitely a strong Oscar contender for both leads, director, screenwriting and sound editing.
Deeply sad and you root for them all through the entire movie
Extremely un-engaging. Steve Carrell plays a clueless father and it's beyond frustrating. Anyone who knows about addiction will think this film is dull and contrived, even though it's based on a true story.
I loved how the events were connected between past to present and back . it really felt Real .I highly recommend it . to parents or families with teen to be watched together .
Incredibly moving...tremendous acting by the whole cast...Steve Carell breaks your heart as a parent watching his kid spiral into hell...it really helps to have read both David and Nic's books before seeing the movie.
Very heavy drama and very true to life
Timothée Chalamet he is the best actor ever. Connect everybody with his character emotion. It a movie everybody should see it Because it is a reality today. Most people prefer not to realise the tough situation.
This movie was brutal, but so honest. It was depressing, but it shows the reality of addiction, and though very sad, it does live you with a sense of hope. The acting was suburb! Timothee and Steve were amazing! I loved the movie, but maybe because it hit really close to home, and like I said it does give you hope.
Terrific acting - highly emotional
Showed the struggle of the drug addict and the family he/she would affect greatly through the Scheff family, especially with the great cast.
Seriously this could have been so much better. I should have waited for a rental.
The acting was great as a Steven Carrell Fan I think the movie and acting is all award worthy!!!
great movie, excellent acting, just wished there would of been a little more depth of history with all the characters. I thought the movie was a little too long for what it was.
Was beautiful and heartbreaking but I found it kind of jumped around at the beginning in a way that was slightly confusing. Overall, it was a fantastic movie and I 100% recommend seeing the film.
typical treatment center film that parents are required to watch when they take their kid in for detox and treatment.
Such a great movie! Let's you see the true love of a father& the importance of family!
The movie didn't engage me and fails to show the drama and disruption of a family watching a loved one sink into addiction. The series of vignettes, flashbacks and short scenes didn't help building the dramatic tension. Movies such as "Candy" (2006), "Things we lost in the fire"(2007), "28 Days" and scenes from "Traffic" (2000) offer a much better view of addiction. I can't recommend buying tickets for "Beautiful Boy". Wait for streaming it.
Timothée Chalamet and Steve Carell brought this true story alive!!! ABSOLUTELY WORTH SEEING!!! Touching story
WATCH THE ENTIRE CREDITS. DONT BE ONE OF THOSE WHO WALKS OUT IMMEDIATELY. YOU WILL MISS OUT!
The entire Timothée Chalamet fan(girl)dom (of which, I'll admit, I'm a member of) is raving about this movie, how it's a tearjerker, etc. For me, it just felt a little flat, and I agree 100% with Todd from The Hollywood Reporter. The end credits is the best part of the entire film.
Timothee Chalamet is truly amazing and heartbreaking in this role. The rest of the movie is disjointed, with poor structure caused by bad editing.
A little long but worth seeing for Timothy Chalamet's luminous performance. Steve Carell seems to be suffering from an cute case of Jim Carreyitis--a comic who will stop at nothing to win a drama Oscar. He's okay but his high-pitched yelling is 100% Michael Scott.
Great for those in or families/friends of those in recovery
Timothee Chalumet outdid himself as Nic Shepp. I started to cry before the titles, and was sobbing by the end. Not very uplifting two days before the election, but really worthwhile.
Love Steve Carell, bad movie choice for him!
I work in addiction medicine as a nurse. Very true depiction of the addiction/treatment treadmill. It takes what it takes.
Excellent acting .excellent use of music in the scenes , Beautiful pictures
Great movie, but you will need to be in the right mood. The movie portrays pain caused on all sides by an addiction to crystal meth. It is very real and can leave the viewer disappointed or upset. Great movie for raising awareness of real issues. Not so great if you're looking to relax and enjoy a feel-good story.
Having lived the story within my own family, I can say it was absolutely true to life.
Not the best best movie. A movie about true life of a drug addict and family
Actors were great, but just couldn't get fully emotionally involved. Too many flashbacks.
Very long and dragged out, but as a person who has dealt with an addict for the past 7 years, there was some accuracy going on here.
True & genuine film that touches the heart. VERY well acted.
I loved this movie! It was a genuine portrayal of addiction and especially what loved ones go through watching their family deal with the problems on the road to recovery. Carrell and Chalamet were excellent as always.
Powerful movie but too intense for the average moviegoer. It's not exactly a feel good movie.
Sad, raw, and eye opening
Intensely touching. A must see for all parents.
Though not a 'perfect' film (how many are?) this is certainly worth seeing. The story is compelling and the cast is excellent. I actually ordered the books that the film is based on when I got home.
Timothée Chalamet is AMAZING! One of the best young actors today. He deserves all the praises he keeps getting. Love him!!!!
Wish it followed the book more closely in terms of events. The movie seemed to skip over stuff in order to fully understand the story. They never mentioned the fathers brain issue either. Overall good, but could have been better.
Great movie. Yes, it was a bit slow, but made sense for the type of storyline. Love based on true stories.
Metacritic
The lack of a precipitating factor, the invisible impulses behind addiction, and the episodic nature of recovery don't exactly lend themselves to a compelling narrative structure.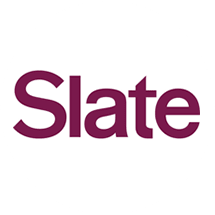 Strong, committed performances and the upsetting ring of reality anchor a highly-personal film which cycles through addiction, relapse and rehab in an episodic way, each high as inevitable as the low which follows.
Fionnuala Halligan
Screen Daily
As enacted here by unquestionably fine actors, this story does not emerge as compelling or convincing, and the film is aggravatingly narrow-minded in its interests. However, if one stays with it all the way to the end, it is absolutely worth sitting still for the end credits, over which is played a monologue by Nic which is the best thing in the picture.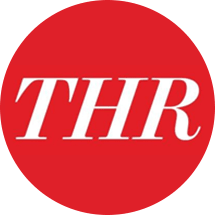 Todd McCarthy
The Hollywood Reporter