Atom User Reviews for Bad Moms
POPULAR TAGS
#hilarious
#fun
#lol
#chickflick
#great
#rofl
#epic
#badmoms
#<3
#clever
#loveit
#mustsee
#awesome
#funny
#momsnightout
#onpoint
#relatable
#amazing
#fantastic
#bestmovieever
I love the movie was excellent.
This MOVIE WAS SUCH GREAT MOVIE TO WATCH, THE CAST WAS AMAZONG THE MUSIC HAD EVERYONE BUMPING, ALL MOMS IN THE THEATER WHICH MADE IT SO MUCH MORE FUNNY BECAUSE THEY COULD RELATE. IT WAS HILARIOUS!!
This movies was amazing it's soo funny I loved it 😩❣
Good movie to see with your mom
great overall movie, some of the humor can be vulgar and does contain bad language but HILARIOUS and perfect mom's night movie! however may influence bad behavior
Cute little chick flick. Could've been funnier. But oh well.
a little stupid. walked out halfway through. jokes fell flat for me.
Bad moms was honestly a great and inspirational movie.
All the best scenes are in the trailers. I thought it would have been way funnier. And the dialogue is over the top. No parent gushes like they have Mila doing in this movie. I've seen way better. And this movie could have been epic, especially with the cast. I expected so much more out of this movie. We went and watched Suicide Squad again the same night, And this isn't a slight on Suicide Squad it's a 5* movie in my opinion but i had a WAY better time at a movie i had already seen then i did with the first viewing of Bad Moms. Sorry Mila and Kristen, but you've done better and can do better then what this film had to offer.
Super funny. Not a super great storyline but enough of one that you won't be bored
funny as hell gets a Lil corny but it's good
I never thought I'd laugh as hard as I did!! Soooooo gooood
This movie is a must see! definitely worth it!! 😂😂😂
Loved it! Going to take my hubby to see tomorrow!
I had a blast ..it was so funny
awesome movie! not what you think of when you think of a bad mom.
Add me on Facebook Keemi Johnson I live in ATL inspiring Actor/Music Artist
Funniest movie I've saw in a while!
I would definitely watch this movie again!
Amazing!!! We laughed the WHOLE time!!!
Amazing!!! Must see with other moms or other women!!! Plain amazing
Gave me a bigger picture of all the things my mom goes through just to get us both through the day.
love it would watch again and take my husband this time so he would understand the life of mothers whoever produced this movie is amazing
Great movie for a girls night out
Will have to watch it twice to get the whole movie because the laughter in the theater is so loud you will miss some parts of the movie.
amazingly funny movie awesome moms night
loved it,it was amazing! better than i even thought it would be and i knew itd be amazing cus the cast it fantastic wow! id see it again even before dvd.
Metacritic
As the end credits rolled, I found myself fixated on the lack of apostrophe in the title A Bad Moms Christmas. This isn't for moms—it's merely about them. At least all the women in the film are terrific.
Bad Moms milks the "women behaving badly" conceit with a single-mindedness that might be depressing if the movie didn't have an ace up its sleeve: the glorious Hahn, who injects what could have been another insipid studio hack job with a bracing shot of personality.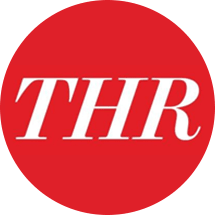 Jon Frosch
The Hollywood Reporter
A rowdy salute to the thankless sacrifices made by modern mothers, Bad Moms has lots of spirit, some funny moments and wonderful chemistry from its three leads. And yet, this so-so comedy can't shake a formulaic, uninspired construction that often settles for the easy joke or the pat pay-off.
Tim Grierson
Screen Daily