Atom User Reviews for Avengers: Endgame
POPULAR TAGS
#epic
#mustsee
#actionpacked
#intense
#blockbuster
#greatcast
#great
#greatvisualfx
#mustseebro
#allthefeels
#amazing
#seeingitagain
#heartpounding
#surprising
#hilarious
#awardbuzz
#<3
#inspiring
#clever
#smart
Probably the best Marvel movie of all time. A great conclusion to the 22 film series. Worth every penny!!
I laughed, I cried, and I didn't want it to end
batman dies and the hulk loses his powers but black widow has a baby with antman
Totally messed up Marvel! DC fan now! Horrible movie!
THIS MOVIE IS A MASTERPIECE
People cheering like game seven of the World Series, people gasping for breath sobbing, it does not disappoint. Marvel at its best!
My all time fav movie ever created to grace the silver screen
The best movie I've ever seen.
Haven't watched it just know it's a 5
The quintessential most beautiful way to wrap all of that up
Marvel couldn't have done better
IM NOT CRYING, YOUR CRYING!!!
And like that, I just finished Endgame and now I'm a emotional wreck, thanks Marvel and Kevin Feige! Stan Lee would be so proud of this movie!
Kind of slow in the beginning. Wishing some of the characters had bigger parts in the movie. Of course me personally, I'm not happy with the end result 😞. It did answer some questions and delivers on humor and a decent fight scene.
This movie will leave you WRECKED!! It's a lot to process at first but that's why you see it again and again.
There was audible laughter, tears and applause in the theater. It encapsulates everything. One pretty bow on top of the MCU legacy.
Don't stay there is nothing after the credits
I legit cried during the movie, i enjoyed it!
Only bad thing is there is no short clip at the end but other then that great movie!!!!
This is a must watch. But wait, are we getting a Black Captain America?
Infinity war 100 times better. First 2 hours is absolutely nothing but feeling sorry for themselves how they lost the infinity war to thanks. I almost walked out. Then they come up with this idea borrowed from ant man to go into some quantum realm which is totally stupid. It seems they wanted to make money out of this movie and they knew this will make money because propel bought into 4 other movies from iron man. It felt like they had no respect for substance in the movie but just was treated as movie making machine. Save your money!!!
i would watch this movie 5000 times over
Best movie I've seen in my life, I'm 28yrs old btw
This is the best Marvel has made. Hilarious moments provided by Thor. Plot is original. Great Battle scenes. loved it and succeeded my expectations. You need to see the Movie
I don't even have words to describe what I just witnessed! Beyond amazed and I cried i don't even know how many times
3 words: BEST MOVIE EVER SEEN!
BEST MOVIE OF THE CENTURY! NO STINGERS! NO NEED FOR ONE! WHAT EVER IT TAKES!
This film is the entire franchise in one movie AND it manages to break new ground! Plenty of surprises for comic fans and movie fans and some really wonderful cameos, all serve to tie the series up nice and tight.
An epic finale for an epic saga. As the last entry to the story that began way back with Iron Man, Endgame really lives up to its hype and delivers an emotional rollercoaster that will be sure to amaze all the fans of the series.
You won't be disappointed, go see it now!!!!
It was the best movie I have seen and probably ever will! It was so emotional caught me off guard so many times and just ultimately was incredible!
Such an amazing movie! It's a rollercoaster, so buckle in!
Not many ways at all that could have ended this saga any better.
Absolutely astonishing incredible success cast
11 years i have watched all the MCU movies in theaters.....this movie made me laugh, it made me cry, it made me cheer. Without spoilers, this will be the best conclusion you'll ever see in your lifetime.
Great film! It always keeps you on the edge of your seat! A must watch!
Just Go See This Movie... I Have No Words
this movie was epic as soon as it is on DVD I must own it I loved it Amazing marvel for life.Great job
Started in 2008 now we're here... this is the most ambitious crossover movie ever. Everything falls into place, my heart was pounding through the entire movie. This is definitely a must see!!!
Crazy movie, remember no end credit scene :(
Absolutely amazing. Can't wait to watch it again. Funny moments, sad moments, moments that had me ugly crying. It did not disappoint. Great cast. The movie really gave us time with the original 6 Avengers and those who we didn't see in infinity war. With all things considering I can truly appreciate the movie surrounding our beloved 6. All in all a must see!
Everything is was suppose to be.......and more.
I had some serious eye leakage from over exposure to pure awesomeness!! A truly Marvelous conclusion to an 11 year long adventure!
One hell of an awesome way to bring it to an end. All the feels; laughter, tears, shock & cheers.
The greatest comic book movie ever hands down
I've never been more on the edge of my seat. This is an absolute masterpiece.
Metacritic
Marvel has clearly saved the best for last and I cannot stress how much those fan service moments will have you cheering. I highly recommend that you see Endgame in a packed theater of fans so that you can experience the climactic ending with the energy of the crowd.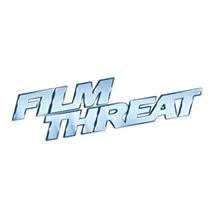 No matter what comes next from Marvel Studios, this Avengers is a gargantuan love letter to the equally enormous mythology that Stan Lee, Jack Kirby, Steve Ditko and the rest of their collaborators built — and to the generations of readers and moviegoers who truly believe in it.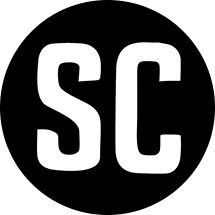 The movie largely delivers, splashing its ambitious three-hour narrative across a sprawling canvas of characters, eras, and not-quite-insurmountable challenges.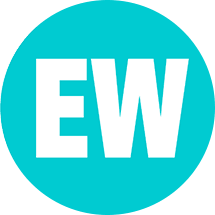 Leah Greenblatt
Entertainment Weekly