Atom User Reviews for Avatar: The Way of Water
POPULAR TAGS
#epic
#mustsee
#greatvisualfx
#actionpacked
#fantasy
#intense
#familyfriendly
#blockbuster
#awardbuzz
#great
#seeingitagain
#allthefeels
#incredible
#heartpounding
#greatcast
#mustseebro
#inspiring
#surprising
#long
#<3
It had some great scenes, but a 10-year wait for the same storyline and same enemy was just disappointing.
Better then anything that has came out in a long time
I thought the fx were better as the movie wore on it looked like a video game but I have seen better video games. you must see this movie in 3d it's the only way to make it through the 3 hours. I believe the story needs some work. please holly wood we are starving for a good plot.
it's boring , wait until it comes out on streaming and if not go see it in 3D that's the only way it becomes worth watching in theaters
This movie had it all!! It was just as good, if not BETTER then the first Avatar. James Cameron outdid himself once again. I can't wait until Avatar 3 !!! Absolutely mind blowing CGI. This was the best 3D movie I have ever seen!! 5 stars!!! And that's only because you didn't ask for 1-100 stars!!!
This film singlehandedly was the most astonishing digital thing I've ever seen, nothing in my entire existence even came close to just how beautiful, fluid, & smooth everything looked, I'd get taken away from the story for a few seconds just to admire what my eyes were seeing, absolutely phenomenal job James, VFX artist especially, & everyone single person that worked on this film job well done!
To long and slow moving. Yes the graphics are great but the story is nothing to be remembered. I'd rather watch Christmas movies at home than see this again.
Yawn, I can wait for the third. When are they going to come up with something new?
Just finished watching the first showing in IMAX 3D. So many words to describe this movie. This movie is nothing short of magical. Watch it in 3D. You won't be disappointed.
Amazing Movie, best movie of 2022. I would give 10 stars if I could. It had everything; action, emotion, and even lessons if you catch them. I loved the whole movie. Kid friendly as well.
love this movie just like the first one, it really is a must see
This movie was refreshing. I did not feel like the politics of the modern era were being shoved down my throat as I try to enjoy a film about a fictional world. It's quite long at three hours, but it's a lot better than what marvel has been releasing of late.
all I can say, is that I loved it
Truly an amazing movie!! It was 3hrs long but the story line was so great you really don't realize it.
A terrific Masterpiece. Truly left the cinema mind blown. Cameron did it again.
4 and a half stars, only thing it was kinda predictable, but still was a good movie can't wait for the next one,
Greatest SX in a fantasy movie ever! Must see!
Great movie, just as great as the first one
This movie was worth the wait. If you loved the first movie you will most definitely love this one. Watch the first movie first so that you are not confused at why they say and do what they do. I Cried so much with them. I'm hoping there is another movie to come fingers crossed!… ❤️❤️
ehhh wasn't as good as the first one Took A while to come out to be not as good
Nice visuals but not much better than the last one. Weak story.
Depression , weak story line. Visual is great as always.
Not being a huge fan of Avatar, except for the ride at Animal Kindom, I'll say this. Visually this movie is top notch, especially at IMAX. Story was just ok. If your a fan of Avatar, you will probably love it like my wife did. I thought it was good, not great, but if you are going to see it IMAX is the way to go.
It's a really long movie so prepare yourself.
WOW. JUST WOW. That was honestly really, if you can watch it in IMAX PLEASE DO.
The Best movie I've seen this year. It had so much Action but yet sad moments. It kept me entertained the whole movie. I can't wait for the 3rd Sequel. Great movie to end the Year!!
It was a masterpiece of production that had me on the edge of my seat the whole time
Amazing movie, don't mind haters, a must see, you'll regret it if you don't.
This movie is the best movie that ive whatched
This movie experience just keeps getting better. 3D is an epic mind blowing movie. I saw the first one in 3D also we'll worth it. Don't miss this movie👏🏻👏🏻👏🏻
Better than the original but that's not saying much. The youngest daughter is the most annoying child character I've ever seen.
someone needs to tell James Cameron it's ok to let someone else edit your stuff
It was incredible nothing can prepare you for it. Its 10x better than the first
A must see film from start to finish!!! Truly one of James Cameron's best films yet, better than the first! 2 👍🏼 up!!
Very good movie, VFX were stunning and I believe if you liked the first film you will like this one as well
Metacritic
[Cameron] may not be a great artist, or a visionary, but in its look, and its feeling for family, this behemoth enterprise still has an ardent, cornball grandeur to it. I look forward to "Avatar 3."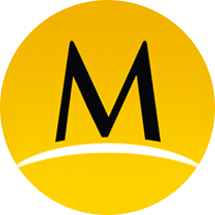 Peter Rainer
Christian Science Monitor
As an experience, Avatar: The Way of Water is second to none. In terms of the storytelling, though, James Cameron has fallen into the exact same pitfalls as he did on the first visit to Pandora.
Scott Campbell
We Got This Covered
The film not only rejects any criticisms – and there are many! – of the first film, but doubles down on them, delivering an even more hokily disjointed narrative, ramping up the sentimental cut-aways of human/animal camaraderie, and ramming unearned, broad-brush emotion down the viewer's throat like so much salty popcorn.
David Jenkins
Little White Lies