Atom User Reviews for Atomic Blonde
POPULAR TAGS
#violent
#sexy
#plottwist
#clever
#actionpacked
#fun
#great
#greatsoundtrack
#surprising
#girlpower
#smart
#soundtrack
#mustseebro
#epic
#original
#slow
#blockbuster
#amazing
#boring
#cinematography
the movies was not as action packed as i hoped it to be.
One of the worst movies I've seen in a long time. Plot had no substance, script was awful, flow was nonexistent. Acting was below average. Thought about walking out multiple times. Don't waste your time
if ppl would stfu and stop bringing babys to see RAtED R movies - lmao
Great soundtrack and good editing. Entertaining fight scenes. Just not that exciting of a story.
I have to say this movie was well scored with just enough rocking music placed appropriately and for the right duration. Loved the movie as a whole. Plenty of action and Charlize Theron was "ATOMIC". Can't to get this when it comes out for consumer purchase.
Not as action packed as I had hoped but the few action scenes that are in it, though already spoiled in the trailers, were still epically brutal and fun to watch. Plot was a bit boring and predictable, but the action, fun soundtrack, and cinematography were still cool.
I didn't really understand the plot.
Amazing action offset by a very jumbled story
Overall pretty good movie but had quite a few dry spots
Was action packed, but there were way too many plot twist that made the movie suck at the end
Positive: great soundtrack; I can't believe I forgot how good pop songs from the 80s were. Charlize Theron once again proves she can be a action star w/Mad Max Fury Road being the first. James McAvoy is a delight to have in the film. Reminds me of his performance from Filth. The action delivers and is impressive but.... that's all the film has going for it. Everything else about the film, is average to mediocre. If you want to see a new action film and have the time for it, go watch it. If not, save your money .
Plot was confusing, no idea what was happening. Wanted to bash my head against the wall at how the movie's plot was set up.
I loved the soundtrack, the time period 80s, and the plot.
I had high hopes for this and it just completely let me down. I love Charlie and James but come guys...what happened? Refund needed. But still love you.
One of the best movies I've seen
it was a good movie but honestly thats something i'd watch on Netflix
I love Charlize and visually interesting but such lack of story I left less than half-way through, which I never do.
great movie! smart and leads you around in a good way while keeping you on the edge of your seat with its action. the music was well implemented and amazing.
Do not look at the trailer. This movie will surprise you.
Movie was ok . Kinda slow at parts
If i had an option to do 3.5 i would. This stands up to be an above average action movie.
It's an amazing movie, there were too many twists for me and the story kind of gets lost in the middle, but the acting is amazing
Disjointed script. Erratic sequences.
It was really hard to understand. Way to many double agents and trying to figure out who is on who's team. Shoot it was confusing on who the teams even were!
It was great. But it does leaves some holes. Enjoyed it. Action was well paced and the 80s themes was really good. A great watch.
wait for it to be in Netflix or Hulu. then only watch it because there is absolutely nothing else on
Good action and fighting. Horrible storyline, no catch, and hard to follow.
Makes me feel inspired on my human woman flesh.
Good movie. Strong female lead. Slow in spots. Worth seeing on big screen.
Not at all what the previews make it out to be, but a great movie non the less. Cold War Espionage with a decidedly 80's feel. Can't beat the soundtrack.
Little confusing at first and the background music was awful
didn't really like it was bore
Excellent exciting awesome 👏🏾
Metacritic
Atomic Blonde may be a delirious exercise in outré nonsense, but it can also be a brutally effective action picture when the inspiration strikes.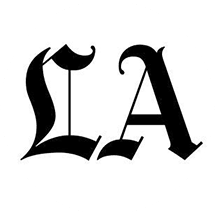 Justin Chang
Los Angeles Times
The story is impenetrable, with more betrayals than you can give a damn about, and the frigid tone borders on self-parody, with frequent excursions to the wrong side of the border. As strong and formidable and commandingly tall as Ms. Theron is, she can't rise above the gloom.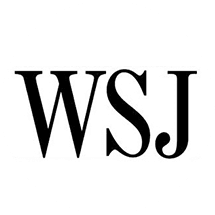 Joe Morgenstern
Wall Street Journal