Atom User Reviews for Are You There God? It's Me, Margaret.
POPULAR TAGS
#familyfriendly
#comingofage
#hilarious
#greatcast
#girlsnight
#allthefeels
#great
#mustsee
#clever
#cute
#nostalgic
#inspiring
#<3
#lol
#original
#seeingitagain
#smart
#kidslovedit
#awardbuzz
#justokay
Great movie! So many memories of when I was in 6th grade and read the book for the first time.
Really enjoyed by 45 year old me and 16 year old daughter
I loved it! It reminded me of how I felt reading the book and the characters when I was 11-13. ♥️♥️♥️
Loved it! Took me back in time. Every Daughter, Mother, Grandmother should watch it!
I thought the movie was cute and I really enjoyed it. Finally a family movie.
I definitely saw myself in this movie.
Great movie and cast. It's very true to the book and a great adaption.
Thank you, so clean and clever.
You'd think the ending of the movie is actually the middle of the movie but no. Okay movie for $5…
middle school girls would love it, especially if they like baby sitters club books
I saw this movie today, and absolutely loved it! I'll keep this brief, but this movie is very meaningful and touching. I highly recommend it!
a really cute movie m, I think people my age who grew up in the 1970's would appreciate it
Great movie mother and daughter movie.
2 elderly women enjoyed it Very funny
Movie was great! I just have some concerns about the theater I went to. The theater was great. I just think that it was a little bit over priced for one beverage was almost $10 and for a popcorn was $10. It was the smallest popcorn I've ever seen. The staff was great again I'm just sharing my concern with how the food and beverages was priced.
So hilarious! Definitely a girls only, unless you want a guy to hear about periods and things girls go through!👍😂
The movie was good reminds you of when you were a kid and all the things we go throw, also you may think God is not there even though he doesn't answer your prayers but maybe there is something better for you than what you are asking for.
loved the movie. if we all knew it is but one God and we all point to how Is magnificent He is
Loved every bit of it! So glad my 17 yo saw it w/her 50 yo mom! Took me back to my childhood!
Loved it's "realness" finnaly a spot on movie about how life is for young women!
Cried, laughed and Related to it. Because I played lead, in my 8th Grade Catholic School, play. I was MARGARET. it was for our Pastor's 25 Jubilee.
My daughter read the book when she was in the sixth grade, so we decided to have a mother daughter date and went to see the movie together. It was an awesome movie. Full of laughter and real-life events.
Lived it!! enjoyed seeing all the stuff from the 70s
Went with my 13yr old daughter, and wow perfect mom/daughter movie! Heart felt movie, great actors and a wonderful way to spend our Sunday afternoon
The movie was one of the best coming of age stories I've seen. It demonstrated the conflict of religion perfectly. Also I wasn't expecting the movie to be so funny. They also handled the periods really well.
I have never read the book..but the movie was ok..I don't understand why religion was based on it. It kinda defeated the purpose of growing up and growing pains .. Having a menstrual cycle and involving puberty and God isn't exactly what I expected. The ending sucked.
This is a great "memories" movie. It will make you laugh and cry. I loved it.
cute, sweet growing of age movie.
Was a good movie enjoyed it with daughter
Heart warming, every teen should watch!
This was a pretty cute movie that was pretty true to the book we all knew and loved as kids. It was very nostalgic for 38 year old me.
I laughed, I teared up. It instantly brought me back to those awkward pre-teen years and all the experiences that came along with it. a must see, great cast and music. judy blume is legendary.
this was a very good movie, enjoyed every bit.
The movie sticks pretty close to the book. It's a great movie for anyone who has ever gone through puberty.
I loved this movie! So much like my coming of age! Excellent acting by everyone! Love Kathy Bates
Great film to watch with tweens!!
Feel good coming of age chick flick.
Incredibly cute. Great example of how a family can be.
After reading the book as a young girl, this movie was amazing. Done just beautifully! Definitely a must see!!!
Metacritic
The sense that they don't make mass entertainments like this anymore is palpable.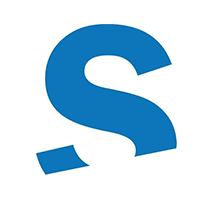 Eric Henderson
Slant Magazine
Are You There God? It's Me Margaret is a delightful film, just lovely.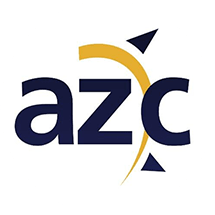 Bill Goodykoontz
Arizona Republic
If the drama feels occasionally slight, read it as a way in which the film is asking you to understand the perspective of its central character — for Margaret, it's momentous. And for me, the twentysomething guy in a Bride of the Monster T-shirt and Dr. Martens seeing this movie solo, well, I left choked up seeing something so assiduously warm and sincere.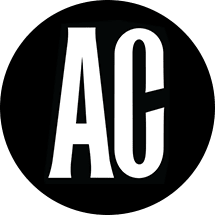 Trace Sauveur
Austin Chronicle