Atom User Reviews for Aquaman
POPULAR TAGS
#actionpacked
#mustsee
#greatvisualfx
#awesome
#greatcast
#epic
#great
#seeingitagain
#intense
#amazing
#hilarious
#blockbuster
#familyfriendly
#fantasy
#good
#mustseebro
#datenight
#surprising
#kidslovedit
#heartpounding
Was actually a well balanced fun movie with action packed scenes. One of DC's best to date a must see.
Totally greatful to have a Prime membership! Great movie with great friends thank you Amazon!!!
Not bad. Very enjoyable. Second best DC movie after Wonder Woman
Phenomenal. Left behind the tropes and transgressions of the movies prior in DC's lineup and made a masterpiece, lacking any of their previous screwups.
This movie was one of the best DC comics movie that I've seen so far!
Fantastic! Can't wait to see it again. Great writing, twists, actors/acting, loved the creativeness w the sea life, and so much more. Go see it!
Jason Mamoa.... shirtless.... yes! Descent storyline, action, and great ending. I'll be honest was there for shirtless scenes—not even going to lie!
jason Mamoa is the king of Anything Atlantis. the cast was fun, but touching and soulfully wonderful. Gave a good backstory for those unfamiliar with the story. wanted to see more...
It's good. Not great though. Predictable. Not as good as Wonder Woman but better than the orher recent DC movies.
Amazing, most people don't know it's based off a true story.
This movie hits it on the mark. What a great addition to the DC Cinematic universe.
The action and special effects are next level, well done.
VERY good movie. Right up there with the best from Marvel. Jason Momoa is a great pick for Aquaman.
Not a DC fan, but this movie was fantastic!
I can't wait to see it again. Momoa was the best choice!!! Patrick Wilson I believe his villain. Go see it!!!
Jason Momoa rocks in the best DC comic based movie since Keaton played Batman
Highly recommend getting your tickets before it comes out next week! It was EPIC, everyone in the audience clapped at the end!
Great movie, full of action, humor, love and you definitely get the feels! I recommend this movie to all ages and I will be seeing it again! #JasonMomoa❤️
I really wanted to like it, but it was like watching any of the DC shows on the WB network.
I could not get over the power rangers tv costumes
Like they took a script written in 1985 and just went with it. Truly awful. Almost exclusively one liners that don't land, cliche, and completely predictable. DC just can't pull it together on the big screen.
Way to long and too much to the story line. Most of the acting was horrible. I'd rather take a nap.
There are a lot of DC movie haters out there, and with good reason. They have laid some real eggs in their day, BUT they've found their rhythm! I am a huge DC comics fan, and this is by far the BEST DC movie to date. Just go see it. You won't be sorry. Even my husband who is a "Marvel for life" guy gave it a bunch of praise.
One of the BEST DC movies!!
A must see it in the theater movie! Do not wait for it to come out on cable. Jason Mamao you were born to play Aquaman! All the cast were phenomenal. Going to see it again!
Jason makes a great Aquaman! Lots of action, a bit of cheez, but overall a fun Saturday night flick!
There is hope for the DCEU
Unrealistic, too much yelling, and so many unnecessary storylines. The whole time I was saying "what the?"
#meh Jason Momoa was great! Excellent casting with Willem Dafoe, but it was unrealistically unrealistic. Worth a watch, but not a stellar movie.
A must see for all the DC fans!!!
You did good DC Comics, you did great!!
Okay DC!!! Okay DC!!! So being a dc comic fan since a little girl I have never ever disliked anything of dc. But let me tell you that this movie is amazing, beautiful, stuck to the comics and gave me chills all over. You have to and I mean no doubt about it have to go see this movie. I was able to go to the exclusive prime member premier and I left the theater crying because it was so amazing yo ... seriously . Go see this movie when it officially drop you'll be sorry if you don't.
Music didn't match the film Nicole Kidman, really?
Kudos to DC for not letting me down with Aquaman!
I mean first of all let's take a moment to look at Jason Momoa 😍 The movie was very well made, the story like was great, the acting was great, and of course the DC fight scenes are absolutely amazing. Saw it in 3D and highly recommend it. A lot better in 3D.
Solid 4 - 4.5. William DeFoe always makes a movie better. Must see.
Great cast good movie worth it just to see Jason Momoa in all his glory
Entertaining buuuut ,retread of old Superhero move theme's , and too much reliance on CGI SPECIAL AFFECTS. Yeah it has solid action , and good humor but it's the same old hero origin story.
very good! best DC movie EVER!
It's a fun, no thinking superhero movie however, with some thought the movie does have a lot of issues.
In the beginning critics underrated Aquaman as a superhero, but wait until they see this movie sky rocket reviews will hit all🌟🌟🌟🌟🌟 🧜‍♂️🧜‍♀️
Great DC movie as of right now
Very entertaining movie. Great action and breathtaking BFF. Fun family movie.
Best DC movie yet!! Jason Momoa made Aquaman, just like Heath Ledger made The Joker!
Metacritic
Wan not only embraces the inherent silliness of a hero whose signature power is talking to fish; he revels in it, finding the childlike awesomeness at its core. You can still see every plot beat coming from miles away, but it feels like destiny rather than repetition, the fulfillment of a promise every movie makes and few deliver on.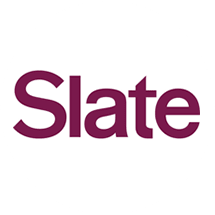 A superhero movie with the scope of an epic but the spirit of a mischievous boy, Aquaman is a goofy, uneven adventure that proudly sticks to its loopy vision even if it doesn't quite work.
Tim Grierson
Screen Daily
There are some legitimate criticisms you can level against Aquaman. You could never say, however, that this movie doesn't go for it. It goes for everything — maybe too much, when all is said and done.