Atom User Reviews for Annabelle Comes Home
POPULAR TAGS
#creepy
#intense
#heartpounding
#terrifying
#great
#mustsee
#justokay
#slow
#lol
#datenight
#predictable
#greatcast
#notmyfave
#leavekidsathome
#truestory
#boring
#surprising
#greatvisualfx
#mustseebro
#epic
More like wait for Redbox to see it if you must complete the series.
It's a little corny but that works well with the time setting. It's not too scary but has some jump scares in it. Overall, pretty good and easy to keep up with.
lazy writing. boring. wait for it to come out on Red Box.
Boring, probably the least interesting and most boring out of the whole series.
The movie was a waste honestly. It was dragging and only had a few surprised moments.
My goodness it was bad. I almost fell asleep. You can skip this if you want. Katie serife is kinda cute though.
This movie was not good at all !!!!!!
I really do believe this is Annabelle 1, it was literally the same thing.
Typical Gary Dauberman film. Mostly jump scares. As someone who has watched all the other films in the "Conjuring" series, I can say the film was what you would expect. The first 60 minutes of the movie were pretty boring, with random irrelevant comedy thrown in the mix. This is a movie I wish I had saved the money on and waited until it was on Blu Ray.
It's ok. Go see Child's Play instead though!
this is the worst movie I have ever watch. really disappoint. was expecting much more and something new.. dont recommend.
far from a bad experience just nowhere near as tense as Annabelle: Creation. that film had several moments where viewers felt genuinely scared for the characters in the story. i just did not feel that connection with this group of leads.
A complete snooze fest. I'm unsure what their aim was but it definitely wasn't horror. It took an hour and 20 minutes to see any action (if that's what you call it). I'd have been better off watching Toy Story 4
Read reviews before watching a lot said it was 👎 put it wasn't that bad 👍
Best one yet, I like how they were able to hold or Lorraine at the end.
they could have done a better job
Annabelle comes home was kinda dull. The jump scares were not good. I liked all of the characters but the second act kills the movie entirely. I need to see other Conjoining movies because my first one here didn't do much.
I love all the AnnaBelle movies. This one was as good as I expected it to be. I can't wait until the next movie in the franchise comes out. The Conjuring 3. As long as they make these, my husband and I will be there to watch them.
Great movie it's a must see
I thought it would be more suspense and horror this just a few minutes in the entire movie.
was a good movie, just dont see it at cobb theatre in daytona, people laughed and yelled during the quiet intense moments and walked infront of the screen during the entire thing, using their phone flashlights to scares each other...i regret paying money to see it
Spoiler alert! Nobody dies or even gets hurt in this movie. Annabelle is just a useless toy.
relies too much on cheap scare, a bit let down
The conjuring was definitely better, but it was t terrible.
Loved it!!! For sure seeing it again!!
It was a great date night and movieeee
Great movie but had a horrible time with the people there. Annoying kids yelling
I love all these movies, but I fell asleep twice during this one. Your better off waiting till it comes out in Red Box & saving some money.
Now we have an Idea about This Museum ..... but i was Waiting for More Action and More Jumps Sorry Not Sorry But I Love Scary Movies 🎥 and this One is Just Okay 👌🏽
If you're a horror fan, you'll love it. Keeps you on the edge of your seat, very creepy and has several jump scares. Highly recommend watching it!
It was more frustrating than scary to me.
THAT MOVIE WAS SUPER SCARY!!! I love it tho
I expected a little more of this movie but generally pretty good.
Definitely not my favorite. The second was the "scariest".. It did have some jump scares, but not really. The ending was Dumb. They could have done a better job.
The best one out of all 3
It was a good movie but I expected a lot more. Wish there was more to it. I feel like it cut off the ending too soon.
Great addition to the Annabelle franchise! Must watch!
Wasn't the worst horror movie
We as a society are desensitized, with that being said I though it was a great movie to experience in theater setting. the jump scares were on point and the story was well thought out.
Falls very short of all the previous movies. It was a half decent movie but I have a serious issue with the fact that the all the previous 'evils' are being contained in this house, then mistakenly released and it only takes 3 kids to defeat them and once again contain 'the evil'.... Come On Man......
I expected a lot more. disappointed.
this was so bad on so many levels. the biggest one being why in the hell did no one TURN ON ANY LIGHTS?????
Personally, I enjoy the Annabelle movies. Creepy and fun.
I was expecting little more terrifying ending. But overall movie was good and some great horror scenes
Annabelle Comes Home was a good movie, but it could've been a little scarier than the first two movies. But other than that the plot of the movie was good. But it could've been scarier
This was more about introducing newer characters to the Conjuring universe than about Annabelle. I thought the story was weak, but the scares are there.
This movie suck. I purchased this movie because want to sneak into Spiderman IMAX
Creepily fun a turn back of time film for all to see. It was the horror movie of the year!!
The Annabelle story is expanded, but not unpredictably. You can see where they are creating room for spin-offs. The least like the Conjuring film franchise so far, and I expect the movies to decline as they continue.
Scary and funny combination...
It was genuinely scary and didn't fully rely on jump scares, they built tension beautiful and stuck to the formula of the original conjuring movies which made this much more creepy. It's a bit... silly at times and the sillyness feels misplaced but it's still a solid horror movie!
It was slow, but really picks up towards the end and makes up for it. I still thought it was good af.
Thought it was be more excitement and more action. But it's good for what it is.
Not going to bed tonight.
Metacritic
Although it makes for an initially absorbing narrative and filmmaking challenge, with nowhere for the characters to run or hide, the thrills and shocks gradually become repetitive, as the writer-director recycles his own material, forcing the girls to evade the same threats again and again.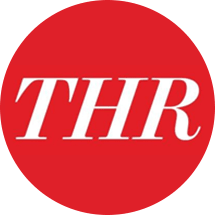 Justin Lowe
The Hollywood Reporter
Annabelle Comes Home has effective scare sequences, especially as the film ratchets up the tension in its final reels, but this sequel ultimately feels too mechanical, and too familiar, to unnerve as proficiently as previous entries.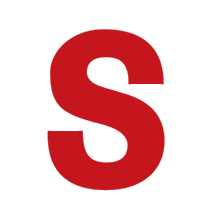 Tim Grierson
Screen International
When it comes down to it, you can't have a strong horror movie without a strong villain. Given that Chucky is currently working overtime to torment an entire community, surely Annabelle can do more than offer up a couple of creepy grins before calling it a day.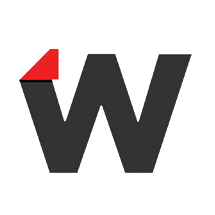 Elizabeth Weitzman
TheWrap