Atom User Reviews for Annabelle Comes Home
POPULAR TAGS
#creepy
#intense
#heartpounding
#terrifying
#mustsee
#great
#justokay
#slow
#lol
#datenight
#predictable
#greatcast
#leavekidsathome
#notmyfave
#truestory
#boring
#surprising
#greatvisualfx
#mustseebro
#epic
More like wait for Redbox to see it if you must complete the series.
It's a little corny but that works well with the time setting. It's not too scary but has some jump scares in it. Overall, pretty good and easy to keep up with.
The movie was a waste honestly. It was dragging and only had a few surprised moments.
Boring, probably the least interesting and most boring out of the whole series.
lazy writing. boring. wait for it to come out on Red Box.
This movie was not good at all !!!!!!
I really do believe this is Annabelle 1, it was literally the same thing.
Typical Gary Dauberman film. Mostly jump scares. As someone who has watched all the other films in the "Conjuring" series, I can say the film was what you would expect. The first 60 minutes of the movie were pretty boring, with random irrelevant comedy thrown in the mix. This is a movie I wish I had saved the money on and waited until it was on Blu Ray.
It's ok. Go see Child's Play instead though!
far from a bad experience just nowhere near as tense as Annabelle: Creation. that film had several moments where viewers felt genuinely scared for the characters in the story. i just did not feel that connection with this group of leads.
A complete snooze fest. I'm unsure what their aim was but it definitely wasn't horror. It took an hour and 20 minutes to see any action (if that's what you call it). I'd have been better off watching Toy Story 4
Read reviews before watching a lot said it was 👎 put it wasn't that bad 👍
Best one yet, I like how they were able to hold or Lorraine at the end.
Snooze fest, nothing scary about this at all.
I guess it didn't help that I had really high expectations for this movie from the beginning. The scares were disappointing as they are very predictable. It was a just okay movie for me. Definitely not the best of the Conjuring universe films.
First two were better they dragged out the suspense too long in this one
Boring The scares are the same.
It was funny not scary at all. Fell asleep half way through
I loved it. Adds a whole bunch of different ways to scare you.
Nice plot with likeable characters. But the show got a bit too out of control toward the end.
Not as good as the one before. Redbox or Netflix movie
It was good enough but I expected more tbh, the plot is promising and the acting was good but it's a little bit lacking
Annabelle was a lot better than what I thought it would be. It started out kind of stupid but it got a lot better. I will definitely admit that I was doing a lot of jumping and gasping. I will definitely watch it again and I recommend it.
Had me on the edge of my seat. Didn't drag things out as much as the others have.
It wasn't a bad movie. It just wasn't a horror film.
#GoodPlot #BeaconOfMoreGhostMovies #BitSlow #ExcitedForNext
Out of all the scary movies I've seen this one is the bestttt😍😍
not disappointing, scary fun
Wasn't what I expected but it was still worth a look!
Completely well done and in honor of the Warrens. A must see!
It was pretty good but could of been longer
Metacritic
Although it makes for an initially absorbing narrative and filmmaking challenge, with nowhere for the characters to run or hide, the thrills and shocks gradually become repetitive, as the writer-director recycles his own material, forcing the girls to evade the same threats again and again.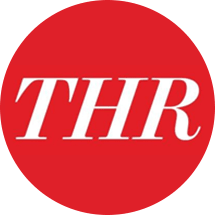 Justin Lowe
The Hollywood Reporter
Annabelle Comes Home has effective scare sequences, especially as the film ratchets up the tension in its final reels, but this sequel ultimately feels too mechanical, and too familiar, to unnerve as proficiently as previous entries.
Tim Grierson
Screen Daily
When it comes down to it, you can't have a strong horror movie without a strong villain. Given that Chucky is currently working overtime to torment an entire community, surely Annabelle can do more than offer up a couple of creepy grins before calling it a day.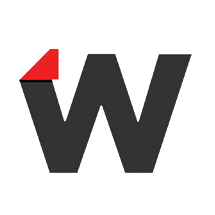 Elizabeth Weitzman
TheWrap