Atom User Reviews for American Assassin
POPULAR TAGS
#action
#great
#violent
#mustseebro
#clever
#fun
#epic
#smart
#original
#dylanobrien
#predictable
#amazing
#surprising
#nextlevel
#blockbuster
#cliché
#<3
#slow
#plottwist
#boring
Great action which was closer to reality. Minimal CGI. Glimpse at special forces skills.
Great movie. Awesome action and plot twists.
Literally amazing. It's a must see
Must see and hopefully start to a new series
I'd definitely watch it again...and a couple more times after that. I loved it
It was a very action packed movie
Skipped over the best part which would be his dedication to finding the killers. Then proceeds into your typical save the world holly wood movie. Still a good movie.
Dylan O'Brian is the action hero we need right now, smart & funny yet deadly as hell.
That was the third time seeing this movie and I love it so much still and always will. Dylan obrien continues to be my favorite actor in existence and always will be!!
If you like Bourne,you should like this.
it was meh...worth a watch, but lower your expectations and u may like it more.
good movie typical save the world though
It is just like every other tragedy fueled secret agent movie you've ever seen.
The movie was pretty good. But I wouldn't 10% know, because his fake beard on the first 10 minutes threw me off, it was VERY noticeable.
we loved the h out of this movie. Major Adrenaline Rush
Good movie... would see it again.
One of the better action movies of the year!
Michael Keaton, stellar as usual. Dylan O'Brien's performance was amazing and unexpected--the next big action movie star! Good pacing and flow. Very entertaining.
One of the best movies I've ever watched
Had me on the edge of my seat
Surprised us how good this was
Amazing movie, absolutely a must watch film.
Dylan is like you've never seen him before!!
Mitch RAPP is legend ! (from Turkey)
Not bad. Decent actiom flick. Wortth seeing, but not at full price.
Worth the cost of the ticket enjoy
good action movie, plot overdone, very few surprises
Some dialogue between characters were sounding very soft spoken and dragging. Loved it either way.
Potential to be a better movie
Metacritic
American Assassin has some of the more terrifying, brutal, and visceral action sequences to be seen on the big screen so far this year. But the film can't ever quite manage to maintain the same momentum or intensity as its opening act, thanks to a lackluster climax and sudden left-turn into full blown absurdity.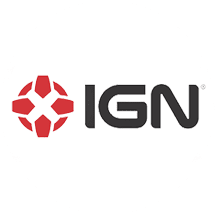 Built for action, like its title character, the movie packs a muscular, bloody punch, but mainly it's a well-oiled diversion.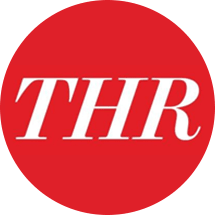 Sheri Linden
The Hollywood Reporter
For those without strong feelings for the Harrison Ford-era Clancy adaptations, which were polished but largely unmemorable, American Assassin works best as a little-league version of one of those or, in more contemporary terms, as an unsurprising origin story for what the filmmakers obviously hope is the beginning of a franchise.