Atom User Reviews for All Eyez on Me
POPULAR TAGS
#great
#dope
#insightful
#epic
#mustseebro
#legendary
#musical
#original
#good
#blockbuster
#smart
#awesome
#interesting
#amazing
#sad
#real
#powerful
#fun
#predictable
#nextlevel
What you can expect from Hollywood...
The actors were phenomenal but the storyline wasn't quite the story it should have been. I'm so disappointed that I've developed a headache... please try again...
Loved it. It was fairly accurate
Not as good as Straight Outta Compton, but decent
Not what I expected. Power even cut off at the Movie.
it was entertaining but not a good movie. basically a clip show
I kind of New the movie was gonna be wack and boring ain't nothing like the real deal just because the dude looks like PAC don't mean he can act like him they could of did a lot better with the movie itself and actors I'm disappointed but I'll give one star for a E for effort because they tried SAVE YOUR MONEY AND WAIT FOR IT ON BOOTLEG YOUR WELCOME
Decent portrayal of a man that left a big impact on music before leaving this earth too early. Movie should have been more focused, but if you have no knowledge of the man this is perfect for you. I suggest watching Tupac Resurrection first, then this as a companion piece.
Movie was great just hated the main actor who played Tupac
Tupac was a visionary, he had depth, a lot more depth than depicted by this movie, from the time he was locked up until the time he was signed with death row and so forth, many more important things than Mafia look alike dinners and court cases happened for him. This movie made a revolutionary look like another guy from the Bronx just came up on money and rap and that's pretty much it. This movie just could've had so much more depth into his mind.
I loved this movie...wish it were longer
Music brought me back to my childhood. The writing was not great. Very TV movie like. Could have been made for Lifetime or BET. The actor that played Snoop was a total miscast. Had higher expectations for this movie.
Did not give off the hype 2pac vibe because the acting was poorly portrayed
The movie was put together badly but some good moments if your a 2pac fan
Nobody could play Pac but Pac
Story plots didn't even add up, a true Tupac fan would be so disappointed!
The movie was good but casting felt off on some characters. There was also a lot of story packed in; the plot could have flowed a tad better in the beginning. Definitely worth watching a few changes and it'd been a solid 5 stars.
I love you PAC rest in heaven ! As for Demetrius bishop Jr. He did an amazing job acting out tupac.. Certain scenes like the house of blues gave me the shivers! Thank you I enjoyed reliving PAC in the movie !
Hopefully someone else makes a good Tupac movie
The best bio pic I've ever seen.
Loved the movie. The actors and actress were were great. Wish they would have gone more in depth with his and Jada's relationship.
The actor who played pac killed that role its a must see
Demetrius nailed even the subtle mannerism of Tupac. The movie was a great look at the man, and gives viewers a better understanding who he was.
need more substance and backgrond
Tupac fans will enjoy reliving the story.
I was going in to this knowing I would wither be crying or pissed! They did a great job! I cried!
This movie did 2pac and his mother justice!!! This is history
The actor Biggie lost a lot of weight
I took off 1 star because it was too long.
great but better representations of snoop dogg and jada smith
This was a good movie I would want to see it again
could of used a few more real clips
It could have been better
Metacritic
While there is a propulsive energy to some of the film, there is also a sense that a lot of territory is being covered. And not all of it – a nit-picking examination of Tupac's contractual woes for example – is as dramatically compelling as the central arc of Tupac's bright-burning stellar rise and fall.
Given the tragic and highly charged events it depicts, All Eyez on Me is oddly low on emotional bite, perhaps because it never feels real. As clean and polished and blandly overlit as a TV soap opera, Boom's film looks and feels smaller than Tupac's cinematic life story.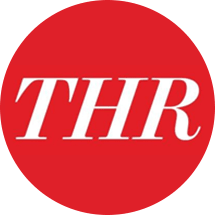 Stephen Dalton
The Hollywood Reporter
The dramatized movie we've gotten, All Eyez On Me, is a hagiographic dud that unfolds like a depth-free magazine listicle.