Atom User Reviews for Aladdin
POPULAR TAGS
#familyfriendly
#greatcast
#great
#mustsee
#hilarious
#lovestory
#kidslovedit
#seeingitagain
#allthefeels
#fun
#nostalgia
#fantasy
#greatvisualfx
#datenight
#epic
#<3
#inspiring
#blockbuster
#actionpacked
#mustseebro
Will Smith =🧞‍♂️🧞‍♂️🧞‍♂️🧞‍♂️🧞‍♂️🧞‍♂️🧞‍♂️🧞‍♂️🧞‍♂️
I absolutely loved it! Will Smith did a great job playing Genie!
I really enjoyed this live action take on the Disney animated film. I wasn't expecting it to be as good as it was. Loved the additions made to the story and Naomi Scott's performance of Jasmine is fantastic. I will say that there are some issues with the film. There are odd frame rate changes early in the film during some scenes which are jarring. Also, It still feels at times like they couldn't get the proportions of Will Smith's head CGI'd onto the Genie body just right. Despite the issues I would definitely recommend this movie to others. I laughed a lot more than I expected and enjoyed it more than I thought I would.
Will Smith definitely made robin williams proud. Amazing cast and movie. Got so much nostalgia watching this and they had their own twist to it. Definitely worth the watch and I'm so glad they made this.
People should stop comparing to the original. This is not the original just get over it. Great movie and pretty good cast.
Will Smith and the "hip hop" style don't belong in Agrabah
This movie was so great! Do not listen to the critics, we were glad we didn't. The film was filled with Disney magic and it was very enjoyable, my family and I were pleasantly surprised by the changes and we thought Will Smith was a fresh take on the genie after all. We weren't convinced we would like him for the role, but he did the character great justice, I think Robin Williams would be proud.
I was very worried about this movie but it was really great. makes you leave the theatre in a good mood.
Disney did not disappoint!!
Nothing like the original
The entire cast was awesome, and the cinematography/visuals were out of this world! I thought there were a couple small cringey moments, but they stick pretty close to the original script. overall, it's a great time at the movies and the cast & crew deserve mad props.
A movie with all the ingredients of Disney Magic. Family friendly.
enjoyed it, probably the best of these Disney Remakes
Will Smith & entire cast were phenomenal!
I didn't like the songs they put in specifically for Jasmine but it's Disney. Will is great as the Jeanie
Naomi Scott carried the movie on her back!
The remake is amazing! loved it!
I wasn't sure how I would feel about Aladdin with no Robin Williams. Will Smith did a good job. The cast was great. I did think Jasmine looked a bit too old in some scenes, but overall great movie
Reminded me of the original
Unfortunate that they thought changing the story line and characters motivations would be an improvement over the original. I won't fault will smith for not being robin williams because that isn't fair and he does a good job, just a different one. Sadly, changing the story doesn't improve it, it just makes it less cohesive. Unless you HAVE to see it in theaters, wait for streaming/dvd.
meh, it wasn't the worst and I thought Will did a decent job. But, I wouldn't watch it again nor buy the DVD.
I liked Robin Williams too. :( we will miss him
need better casting for aladin and Jasmine. other then that great movie.
If I could give this movie 10 stars, I would! We saw it in 4DX, I think this is the only way to see this movie!! Will Smith was amazing, as well as the other cast members!
will Smith carried this movie on his back
Really enjoyed it although at times it felt like it was lacking something, but I think will came through as the genie and mena cast as Aladdin did fantastic. Would definitely see it again.
Movie is not that exciting.. too many songs ...story is very less.
Not as great as the original, but not a bad movie.
a whole lot better than I feared it was gonna be
It sucked, a disappointment to the animation
Was ready to walk out if it was terrible, but surprisingly decent. Not much different than the animated movie but still entertaining. You get used to seeing a blue Will Smith as the movie progresses.
It wasn't that good. They added in songs that weren't good, the didn't allow Will Smith to show his true talents, they dumbed down his acting skills. Overall, not worth seeing in theaters.
Colorful, energetic, action, music, dancing and laughter. All great ingredients for a time out with family and friends!
Much better than expected!
Great movie, getting tired of every movie trying to push some sort of message though. Will Smith made a great genie!
The Original Animated Movie was Better!!
good not great. the monkey stole the show.
Don't miss genie krumping to a friend like me!
Disney brought Aladdin (my favorite Disney animation) back to life. Will Smith did a great job with Genie. It felt fresh and nostalgic at the same time.
See the movie if you want. Just beware of the feminist undertones and anti male propaganda.
Metacritic
Ritchie's film still feels shackled by its dutiful allegiance to the source material. But when it gets to be its own thing, it's a spirited romp that — setting aside the uncanny, off-putting look of Smith's Genie — has no shortage of charms.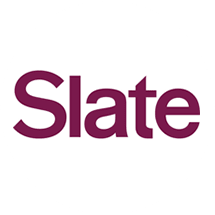 Despite Aladdin's occasionally arresting moments, this remake's most potent element is its intentional air of déjà vu.
Tim Grierson
Screen Daily
The combination of diverse casting and female empowerment themes results in a perfectly politically correct Aladdin for these times. The only thing that seems to have been left out is the magic, which is a bit of a problem considering that one of the main characters is a genie.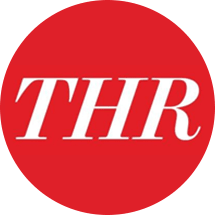 Frank Scheck
The Hollywood Reporter