Atom User Reviews for Aladdin
POPULAR TAGS
#familyfriendly
#greatcast
#mustsee
#great
#hilarious
#lovestory
#seeingitagain
#kidslovedit
#allthefeels
#fun
#nostalgia
#fantasy
#greatvisualfx
#datenight
#epic
#<3
#inspiring
#blockbuster
#actionpacked
#mustseebro
The only good thing about this movie is that it makes you want to watch the original again.
I really loved this movie! The cast, the plot, THE SOUNDTRACK!!!! There was nothing about this movie I didn't like.
Robin Williams set the bar too high for Will Smith to reach. !!
Will Smith carries the cast in this movie. He did a really great job as Genie. Jafar and Jasmines performance was meh... I'd say it's a decent movie, but it did deviate from the original.
I was worried that this would ruin my childhood favorite cartoon... But it was really well done!!
It was good, something different. I still think Will Smith could've done much more with the genie.
Aladdin (2019) is a whole new musical, magical and entertaining journey with some amazing dance numbers and a joyful performance of Genie, despite a bad performance of Jafar. This may not be one of Disney's best but it sure is a fun time for both adults and kids!
Soooooooo Amazing! Was not sure what to expect with Will Smith as the genie but it was incredible! Definitely going to see it again.
If I could give this 10 stars I totally would! As a hard core Disney fan this exceeded my expectations!!! Absolutely amazing movie!!!
If Robin Williams was still with us, he would be proud of Will Smith for really honouring the role of Genii. Amazingly marvellous!
Absolutely loved this movie! Pretty sure I'll be seeing this again. Mena did amazing as Aladdin and Will Smith also did his thing as the Genie. Loved it!!
YES, Willl Smith CAN SING! So please don't criticize him for trying singing the songs in the same keys and notes, the way Robbin Williams sang it in the cartoon version. Vibrant colours, great choreography and music.
you ain't never had a friend like me (;
I love the original but this one brought some new stuff that added to the overall picture. I love that Will Smith put his own spin on the Genie roll but still kept pretty true to the original. I will see it again!
Honestly such a good movie. I'm not even mad about the genie effect I loved how genuine it felt ❤️
Movie is absolutely amazing and magical. We loved it
It was pretty good. It didn't try my patience like Beauty and the Beast did. And certainly wasn't as good as the original. But I had fun watching it. The cast was really good. Will Smith was his usual charming self. I recommend it as a matinee.
My granddaughter and I loved the movie!
It was very good! There was a man or women who sneezed like 40 times and distracted from the movie. But everything else was amazing
It was good but a little disappointing. Not the original!
Very good! Will Smith put his own stamp on the genie with somexwonderful nods to Robin Williams. However, Jafar was a miss for me. Not that he is a bad actor but just miscast in this role. I go the parrot was more evil and he was CGI.
My daughter and her cousin enjoyed this very much and kept dancing when there were music scenes.
My bubby really enjoyed it and she said it was her favourite movie, so I liked it too.
Great Movie!! I have seen it twice already!
It was a great Movie! I laughed at one scene so hard the sprite almost came of of my nose! 😂
I cried by the end; so well done
cringiest movie I have ever walked out on
some weird choices. but overall a good version.
Best remake of a cartoon ever !!!!! Watching it again and again and buying it on dvd
Willard kind of butchered the singing and the rapping at the end though
I was so surprised at how well they made this film. Will Smith gave his own twist to the genie, Jafar isn't a creepy pedo going after Jasmine, he's a much more believable character. Jasmine is more than a pretty face in the film. They did a great job
Weird glitches in the movie where frame rates seemed off. At first thought it was the theatre issue but I've seen similar comments from others. Will smith did a great job as the genie which I was nervous of, after all your building off a character of the incredible robin williams
Best family movie I've seen in a while! Must see
It was our all time favorite and met our expection perfectly!me&my hubby knows the original by heart, we didnt mind the new story addition and new songs❤️mustsee!wonderful movie it is!Will Smith was Awesome!
Such a great movie would see again 11/10
Great movie, but why is Jasmine white?!? This was a chance to really showcase some diverse talent. Not cool!
One of the best movies of all time! Mena and Naomi did a perfect job bringing these characters to life. So glad that the children today get to grow up with such a strong Jasmine. Do yourself a treat and check out this film. 🧞‍♂️🧞‍♂️🐵
I personally wouldn't watch it again. I had my reservations about Genie and I must say he was the best part of the whole movie. I'd say it was just "okay"
Was a fun movie to watch. Love Will as the genie.
I loved genie and how well the role was handled but the movie was bland. There was barely any comedy besides Will Smith. Disappointing
as great as the original!
I wanna see it again. My entire family was speechless ❤️
"Sometimes you just have to take a risk..."
love that they did not change the plot of the story. definitely must-see especially if you grew up in the 90's
Its actually better than expected 9/10
I was pleasantly surprised. Will smith does a great genie, and Disney did a great over all job. There is a slow point towards the ending but was still good!
movie was amazing but disliked the new Landmark Whitby market place.
Not quite as funny as the original but still really good!
Visually beautiful and fun for the whole family.
Loved the movie the set design and CGI are amazing!
Very heart warming movie. You leave believing the world is a wonderful place
Metacritic
Ritchie's film still feels shackled by its dutiful allegiance to the source material. But when it gets to be its own thing, it's a spirited romp that — setting aside the uncanny, off-putting look of Smith's Genie — has no shortage of charms.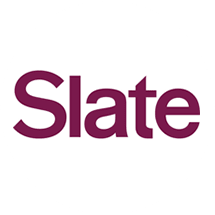 Despite Aladdin's occasionally arresting moments, this remake's most potent element is its intentional air of déjà vu.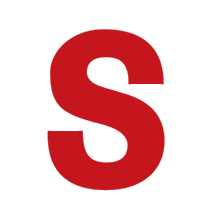 Tim Grierson
Screen International
The combination of diverse casting and female empowerment themes results in a perfectly politically correct Aladdin for these times. The only thing that seems to have been left out is the magic, which is a bit of a problem considering that one of the main characters is a genie.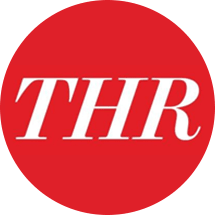 Frank Scheck
The Hollywood Reporter