Atom User Reviews for Air
POPULAR TAGS
#inspiring
#truestory
#greatcast
#justdoit
#mustsee
#original
#epic
#mustseebro
#seeingitagain
#great
#airjordan
#hilarious
#familyfriendly
#greatness
#blockbuster
#allthefeels
#smart
#awardbuzz
#clever
#emotional
Don't have to be a Jordan fan to love this movie. But I am a Jordan fan and loved knowing how Air Jordan came about. Superb acting, inspiring story, and overall a great addition to the sport movie genre without really being about sports. Jordan is a legend and this movie adds to his aura of greatness.
This movie was phenomenal!! Seeing the behind the scenes of what made Michael Jordan the GOAT was so well written. I loved every minute of it. It's a must see
Kinda boring unless you wanna know nike history
Loved it !!! Laughed through the whole movie !
Decent movie 🎥 🍿 . Nice to see how the shoe 👟 came about & the folks behind the shoe.
True story that was both funny and had you stressed even though you knew the outcome.
so good! Awesome story and soundtrack
A must see movie, everyone is great and affleck is a great Director!!!
I wish we could've seen more of Michael Jordan story with Nike added in the movie.
Ads before movie of 45 minutes was way too long
It was a great movie. Me and the wife liked it very much
Couldn't wait to see this. Ben Affleck has directed another great movie that should be a SLAM DUNK for awards. Matt Damon does an excellent job in his role as does Chris Tucker. Viola Davis was very good as well. If your a fan of 80's music, you will love all the songs played throughout the movie.
Shoe is just a shoe til somebody steps in
It was a really good movie definitely would watch again
It's a fun movie that gives you a glimpse into the transformation of Nike and the birth of a brand!
You feel the 80's! Only change would be to add more Nike background - I.e . Phil knights story and more young Jordan to the story
I'm not a basketball or Jordan fan, but it was a really good movie. Great memories in from the 80's
Great sports movie beautifully directed and acted
I'm not a basketball fan and loved this movie! It is a must see, clever and funny.
Enjoyed the movie. I liked hearing the history.
Matt Damon is the actor of our generation . Excellent performance! Great story. Even if you think you know it all already, it's great to be in the 1980's and see it unfold. Viola Davis was excellent as well.
Viola Davis is outstanding. Great cast and excellent movie.
I'm 35 yrs old. I knew I was going to enjoy this movie from the trailer to the first 5 mins of this movie. What was heartwarming for me as a parent…. Was seeing my 11yr & 13 yr old enjoy this movie. What a movie ❤️
Would've liked different ending
Great look at the behind the scenes and the explosion of Nike.
The best movie ever but my cousin is in the movie so I'm happy for my family
Great story but too much cursing!
As a Nike employee, the best and accurate depiction of the greatest basketball player in history. Especially since it was about the shoe I wear everyday.
Enjoyable. Good writing and acting. Glad we saw it
Great movie on taking risk
I'm a big Jordan/Bulls fan so I had to see it. Pretty good overall. I'm a have to watch it again from home.
The historical story of Nike and Micheal Jordan is a fascinating one. But this movie makes it seem like a slog. Pretty boring. There are some great scenes but still boring overall.
Great movie! I love how they didn't give Micheal Jordan a lot of attention, just all about what the shoes are about !!
Super inspiring movie.told me a history i never knew and loved learning
I loved everything about this movie. 10/10.
Lacked of maturity. Major explicit language (very inappropriate) that 50-80 year olds would laugh to. After all, great movie !
A slow start (I fell asleep), but overall good movie. Had it not been a $5 ticket, I would say better to just wait for it on TV.
Metacritic
Air reveals how an exceptional Black athlete leveraged his talent and the power of being pursued by a bunch of white men in suits, to change the game. Not just basketball, but the whole field of celebrity endorsements.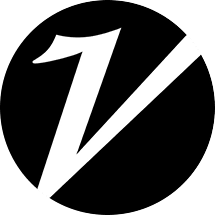 For most audiences, Air will be worth seeing just for the starry cast — particularly the reunion between Damon and Affleck. Their scenes possess a kinetic and intimate dynamism that the rest of the film approaches but doesn't always match.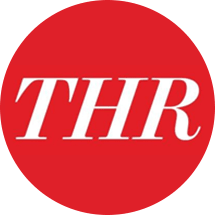 Lovia Gyarkye
The Hollywood Reporter