Atom User Reviews for Ad Astra
POPULAR TAGS
#slow
#greatvisualfx
#greatcast
#boring
#justokay
#intense
#smart
#epic
#inspiring
#original
#notmyfave
#great
#snoozefest
#mustsee
#awardbuzz
#disappointing
#clever
#surprising
#allthefeels
#heartpounding
Visually beautiful but the plot is just an astronaut with daddy issues, ehhh
Honestly think Ryan gosling or Toby Maguire could have done better. Movie was just weird. Where's your dad? He's in space. Go get him. Ok, goes and gets him. Hey dad come home. No son , Where's your dad? I had to let him go. You traveled that far and you let him go. Yeah
Slow movie. Very disappointed with story line. Pitt was good but the rest of the show & cast really sucked. Save your money, it not worth going to see
exploration isn't just in space. thought provoking about coming grips to the human condition
Save your time and money ...!
liked the message in the end, but the journey was too long
WOW! Lost for words, must-see on the biggest screen. The best movie experience in theater this year (so far).
Lost 2+ hours of my life.
Definitely a slow movie but I thoroughly enjoyed it. I was entertained the entire way through. I'm a sucker for space though.
it is not action packed...but very thought provoking. nice change up from normal space exploration movies
This is an original movie. Before I saw it, I had low expectations in Pitt's first science fiction film, but after seeing watching how well Pitt embodies his character's intense feeling of loneliness and the void he's trying to fill through the constant push into outer space. Ultimately he's able to fill that void in the end by losing apart of himself.
Was misleading in previews. Super boring and took forever to get anywhere with any details. Both myself and my fiancé almost fell asleep during it and we are avid movie lovers.
Script and storyline for the movie was horrid. Actors did their best despite terrible script but could not save the movie. The only redeeming factor was the space visuals and accuracy.
Slow and thoughtful. A reflection on journeys, isolation, and our connection to our parents and how that reflects in our connections with our lives.
This is told from a view of an astronaut struggling with depression. A lot of people may find this movie boring because it's not the fast paced action we are currently used too, but I find it as a nice change of pace and the acting by brad pit is very good.
It's 2001 for this generation. Slow, beautiful to look at and ultimately the story of a father/son relationship.
was ok with it had more action. I'd compare it to the movie Gravity, but with a slightly better plot...
Slow paced but an amazing movie if you pay attention.
It didn't make a lot of sense but it look very cool
a boy with daddy Issues lost in space. another way over the top cinematic display of bad ideas. the plot doesn't add up and to make matters worse its an writers block for a good ending.kids under 10 bored
Could have been a great story. Missed the mark.
Lots of random moments that don't make sense.
Combines the vastness of space travel with the intimate, small, innately human emotional bond between a father and son. Beautiful film
20 min in. Wow this is kind of slow. 1 hr in my buddy fell asleep. This movie isn't for everyone. Visually stunning but narrative is weak
The pitster has done better.
Horrible! The most exciting part lasted like 5 minutes (monkeys).
Visual are good but ultimately it's just a completely unnecessary and tedious journey by a man with daddy issues.
Great story and characters, accurate science
Good for the first half, but really stopped making sense and because kinda pointless.
As a space movie Ad Astra is okay. But as a space movie dealing with the human condition makes the film better. This movie is not about action but about the characters and the situation they deal with every day. And how those decisions and feelings affect others and themselves. If you expect a fast paced movie skip this one.
It's Bratt Pitt in space. What more do you need? Okay, seriously speaking, this movie left me in awe at the pure grandiose of it all. So many great scenes that were quite intense, other times beautiful. But this is a film-lover's film. It's slow and steady in its story, so don't expect sci-fi laser gunfights and spaceship battles.
I expected this to be more entertaining and thought provoking but left the theater scratching my head. Too many holes in the storyline. Gliding through space like he's hang gliding on Earth?!! GTFOH!
Beautiful cinematography and CGI. Brad Pitt is excellent. Worth seeing it on a big screen with great sound.
Felt like the story could have been so much more, but it just fell flat.
Great movie, a-lot of mind blowing ideas that seem realistic even for a futuristic movie!!! MUST SEE
good up until the ending...
Good idea that was horribly executed
One of the greatest space movies of all time!
Sub-par writing, terrible directing, and what a waste of 2 talented actors
Great movie to see or rent !
The story is basically about a son trying to rectify his dysfunction relationship with his father, cast in space. I don't think you need to go to outer space to deal with these problems. How about "Malcolm in the Middle" or something that doesn't involve special effects and huge CG expense?
A waste of time and money
Metacritic
For the bulk of its two-hour-and-two-minute running time, I watched in a state of hypnotized delight.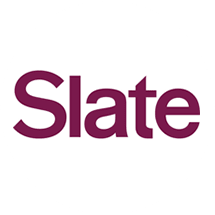 While Gray may have told basically this same story before, Ad Astra's cosmic setting makes it even more poignant, because it puts into such sharp relief how small each of us is against the vastness of space, and how our time in that space is the most finite blip possible when compared with the totality of cosmic history.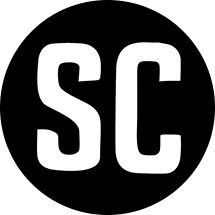 Though principally a meditative experience, Ad Astra also makes room for some superb suspense sequences, resulting in a thought-provoking film with life-or-death stakes.
Tim Grierson
Screen Daily