Atom User Reviews for Ad Astra
POPULAR TAGS
#slow
#greatvisualfx
#greatcast
#boring
#justokay
#intense
#smart
#epic
#inspiring
#original
#notmyfave
#great
#snoozefest
#mustsee
#awardbuzz
#disappointing
#clever
#surprising
#allthefeels
#heartpounding
Visually beautiful but the plot is just an astronaut with daddy issues, ehhh
Honestly think Ryan gosling or Toby Maguire could have done better. Movie was just weird. Where's your dad? He's in space. Go get him. Ok, goes and gets him. Hey dad come home. No son , Where's your dad? I had to let him go. You traveled that far and you let him go. Yeah
Slow movie. Very disappointed with story line. Pitt was good but the rest of the show & cast really sucked. Save your money, it not worth going to see
Save your time and money ...!
exploration isn't just in space. thought provoking about coming grips to the human condition
liked the message in the end, but the journey was too long
WOW! Lost for words, must-see on the biggest screen. The best movie experience in theater this year (so far).
Lost 2+ hours of my life.
Definitely a slow movie but I thoroughly enjoyed it. I was entertained the entire way through. I'm a sucker for space though.
Was misleading in previews. Super boring and took forever to get anywhere with any details. Both myself and my fiancé almost fell asleep during it and we are avid movie lovers.
This is an original movie. Before I saw it, I had low expectations in Pitt's first science fiction film, but after seeing watching how well Pitt embodies his character's intense feeling of loneliness and the void he's trying to fill through the constant push into outer space. Ultimately he's able to fill that void in the end by losing apart of himself.
it is not action packed...but very thought provoking. nice change up from normal space exploration movies
Not much underlying substance but looks beautiful and some good performance work. Tried to achieve some 2001 level stuff and yeah nope. Definitely gonna go back and get some wallpapers from certain frames tho cause it truly is gorgeous, plus that opening scene is awesome.
Great movie, a-lot of mind blowing ideas that seem realistic even for a futuristic movie!!! MUST SEE
I left the theater wondering if I dosed off and missed something. The movie, although slow, kept my interest for the most part but it was very slow and the completion of the mission didn't last long at all. Made you wonder why they went so slow to make a key part so short. I could have waited a few weeks to see it.
This is told from a view of an astronaut struggling with depression. A lot of people may find this movie boring because it's not the fast paced action we are currently used too, but I find it as a nice change of pace and the acting by brad pit is very good.
Worst movie we've seen in a long time. Love the actors, movie absolutely sucked.
was ok with it had more action. I'd compare it to the movie Gravity, but with a slightly better plot...
It can be done in 15 mins movie instead for 2 hrs -_-
The story is basically about a son trying to rectify his dysfunction relationship with his father, cast in space. I don't think you need to go to outer space to deal with these problems. How about "Malcolm in the Middle" or something that doesn't involve special effects and huge CG expense?
Lots of random moments that don't make sense.
watch it for some of the most breathtaking cinematography you'll ever experience. Plot is quite simple, but Brad Pitt is wonderful to watch!
I was expecting more than a lack luster appreciation of what you have vs what you think you want.
Plot could have been more compelling.
Pointless storytelling, snooze fest, and just overall bad
Expected more. A little hokey at times.
Great story and characters, accurate science
A bit drawn out. Absent a lot of action and alot of 1st person thoughts telling the story, nearly fell asleep. No new stories that haven't been told before.
Slow, boring, couldn't wait for it to end although Brad Pitt was nice to look at!
it was somewhat suspenseful in the beginning ....but then started counting sheep couldn't wait till it was over !!
Really good flick. Bit of art and story telling.
In the genre of Kubrick's 2001: A Space Odyssey. Probably won't be of interest to adolescent / Millennial male gamers or lovers of the latest Avengers and other fantasy flix but, for grownups who like SciFi with more depth, you should see Ad Astra.
Not a bad movie, pretty good..but the plot is not as grand as Interstellar or Sunshine. Good pacing, but if you are expecting something epic.. it is not. If you strat with no expectations, then it's pretty good.
poor plot..50 sentence of dialogue in 2 hrs...art of cinematic effects yes..but everything else just dull
Beautiful cinematography and CGI. Brad Pitt is excellent. Worth seeing it on a big screen with great sound.
visually amazing but story lacked depth
One of the worst movies I see
Long trip to outer space with no pay off at the end.
No plot twists or complicated story lines just a simple plot with awesome acting
Good idea that was horribly executed
Unusual in its definition of love
Great movie. Expect it to be a great story with an awesome space setting!
I love SciFi that makes you think and this is one of those movies. Great performance by Brad Pitt. The story and effects are great.
Metacritic
For the bulk of its two-hour-and-two-minute running time, I watched in a state of hypnotized delight.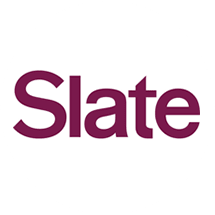 While Gray may have told basically this same story before, Ad Astra's cosmic setting makes it even more poignant, because it puts into such sharp relief how small each of us is against the vastness of space, and how our time in that space is the most finite blip possible when compared with the totality of cosmic history.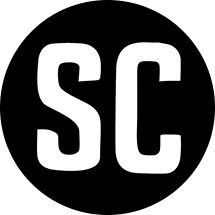 Though principally a meditative experience, Ad Astra also makes room for some superb suspense sequences, resulting in a thought-provoking film with life-or-death stakes.
Tim Grierson
Screen Daily