Atom User Reviews for Abominable
POPULAR TAGS
#familyfriendly
#kidslovedit
#great
#allthefeels
#inspiring
#hilarious
#mustsee
#fantasy
#epic
#cute
#greatvisualfx
#original
#<3
#lol
#seeingitagain
#fun
#heartwarming
#surprising
#clever
#magical
There was something truly beautiful about this movie and for that, I'd give it a million stars
My husband, two sons and I all loved it! It was hilarious and the music was soul touching. We are excited for it to come out on Digital so we can watch it again.
The best movie I have seen so far. My son loved it.
whoop whoop. is all I got to say
I wanted to take myself out on a date. Found the reviews for this on the Atom app and since I love animation as an adult, I decided to go. I never watched the preview ahead of time so I had no idea it was about. I was taking myself out as it's the fifth anniversary of my mom's death. Seems like this is just what I needed. Thanks.
I reaaly love the story! It was inspiring and had a great message! Loved the animation and the soundtrack. Relly well done!
I would pay money to go see it again I love that movie
Went with my 5 year old and husband, we all enjoyed it equally. It truly is a great movie. Must watch I highly recommend you'll love it
Great movie for the family. The humor was cute and family friendly. Any adult humor would have been out of place in this movie. We all enjoyed it.
Such a fun, unique movie. Highly recommend.
Enjoyed the movie! Love the songs throughout the whole movie. The songs were perfect for each scene.
I liked it but not the greats movie , I expected more from it 🙄😑
This was such a sweet sweet movie. My family and I loved it. It was super cute, funny, and all in all just a great movie! Highly recommend going to watch this one.
Sends a absolutely beautiful message and the animation was outstanding!
Abominable is adorable. A great story of loss, saying goodbye, and reconnecting set against the backdrop of beautiful artistic backgrounds and scenery.
This is a must see!!!!! I took my 12 year old daughter to see this and I almost cried, it was such a wonderful story.
Excellent film. Great Soundtrack. Animation could use a little work. In the scene where she's tuning her violin, the animation doesn't line up.
pretty fun movie love the music and the story both my kids 14yrs old and 6yrs old loved it as well
7 & 9 year old boys loved it.
Wasn't expecting much, but was completely blown away! Great storyline, great acting...all around FUN movie!
Tear jerker. This was a fabulous film. The whole family enjoyed it! I totally recommend this show to anyone.
I really liked this movie, it was great. Great storyline. Beautiful imagery and symbolism.
The movie overall was great dream works knock it out the park with this one. Definitely would see again!!
such a cute movie great for adults and kids
So many things to describe how great this movie is,Everest the yeti and his kind aren't abominable at all , their filled with wonder
What a great movie! Lots of laughs!
We enjoyed the art and design used in the making of this movie. The plot was on spot but development of the characters could've been better.
I really wanted to like this more than I did. It started strong, but then the jokes seemed to get old and numerous parts just didn't make any sense. The yeti is cute though.
Wonderful movie after Coco!
Everything and more you would want in a family movie! Funny, fun, loving, definitely kept me my mom and my daughter entertained !
I wasn't expecting it to be this good. Definitely go see it
Incredible movie , feeling all emotions really good cast
Took my 7 year old, perfect age for this movie. I enjoyed it, got a bit choked up but not nearly as bad as when I saw How To Train Your Dragon for the first time. I know I should not compare the two but enjoyed both them as well.
we LOVED this movie! such an inspiring and beautiful story line. my 6 year old son cried at the end! <3
Abominable was a much better film than I was expecting when I went into the theater. Very charming and heartwarming with a very lovable oaf in the title creature!
Definitely watching this movie again
Metacritic
Abominable is a simple, sweet, slight story that's been told before, and told better.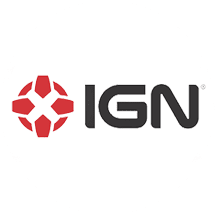 It's a little too treacly and childish in places, with a storyline that goes exactly where you expect. But those drawbacks are somewhat compensated for by a series of arresting set-pieces, each one taking us to a spectacular Far East location not yet visited by this kind of high-powered Hollywood cartoon.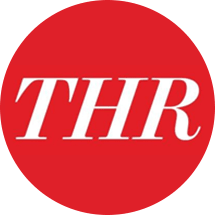 Jordan Mintzer
The Hollywood Reporter
Despite its Chinese setting and characters, the movie doesn't feel appreciably different from so many other previous tales of lost young people who learn friendship through a pet or extra-terrestrial, and the story's broad humour and pedestrian plotting don't add much to this perfunctory fable.
Tim Grierson
Screen Daily