Atom User Reviews for A Star is Born
POPULAR TAGS
#greatcast
#mustsee
#lovestory
#allthefeels
#awardbuzz
#great
#intense
#datenight
#inspiring
#beautiful
#greatsoundtrack
#gaga
#sad
#soundtrack
#amazing
#seeingitagain
#heartpounding
#epic
#blockbuster
#<3
Ugh! My heart! Please give it back to me.. I lost it while crying.. 😭
I absolutely think Brad Cooper did a wonderful job directing and performing and Lady GG just blew me away with her acting that felt so real it wasn't acting!! Love love love this movie - I will be buying it as soon as it's released.
A great movie, best movie in years
Amazing movie! The acting was great. Should definitely be some awards in their future.
See it. The Lady was fabulous as was Bradley Cooper.
Even though it's a story that's been told before, this re-telling, with it's charismatic stars, is fantastic! Everything in this movie feel real, from their singing (which you'd expect from Gaga, but Cooper was a surprise) to the chemistry between them. my husband usually falls asleep during movies, but even he was riveted! Highly recommend this movie!
I enjoyed the movie. Lady Gaga was amazing at her first time acting in a movie. Bradley Cooper shined in his directorial debut.
Great acting, great music, great chemistry, great story! Some viewers were able to hold their tears... I was able to for a while...
Great movie. Bring tissues you'll need it.
This movie was utter garbage. I might have a bias since I am not the biggest fan of these type of movies and I am 11.5. So you may like this movie if you're into that type of movie , just please leave your kids home. I found myself entertaining myself by eating popcorn. I almost fell asleep once. In summary, if you're into movies about music then you may like this movie but remember that it probably will be boring for your kids.
A wonderful movie. The best of all the versions
Excellent performances from Lady Gaga, Bradley Cooper and Sam Elliot
Great acting and musical performances.
Gaga was great. Bradley Cooper directed a good movie.
Loved the movie especially the fact that everything was live singing. Bradley Cooper did a really good job with this. Lady Gaga was amazing.
loved it! Was worried that watching it I wouldn't be able to see Gaga as anything but Lady Gaga but she was amazing and the story was great!
Beautiful cast, music and story. A must see!! Makes me love Gaga and cooper even more now.
Great job Bradley Cooper did in this film along with Lady Goga I highly recommend watching it ! All the music the he and her preformed in the movie was also fantastic! The heart wrenching end was a little much but great love stories useally conclude the same way. It deserves my 5 stars
I loved it!! Gaga was amazing!! Loved the casting of the film! Can't wait to see it again!
A beautiful, heartbreaking love story. Well done, Mr. Cooper.
Bradly Cooper and Lady Gaga were phenomenal in this movie. Both deserve Oscars. The impact of this movie is felt days later.
Amazing flick. Makes all those cry who cried in Lion King again.
Great movie from start to finish.
This movie is so great just it's sad.
Great chemistry and truly believable! Still processing the ending of the film : (
Music fantastic-great cast-Love Lady GaGa! Would definitely watch again.
Loved this movie! Lady GaGa was amazing. Bradley Cooper had me believing. Both did a great job! Yes, I cried and I don't do that often! I was impressed. Will probably see again and I never do that.
Amazing performances. Just a bit too long. Definitely award-show worthy.
Amazing movie! Cooper and GaGa did such an amazing job!!
Fantastic movie all around! Characters were so real and the singing was amazing! #GagaForBestActress
Really good movie! Definitely recommend! Cried in the ending 😢
I AM IN LITERAL TEARS AND SNOT IS RUNNING!!!! THIS WAS AN AMAZINGGGGG MOVIE OMGGGGG!!!!!!!!
Metacritic
It's such a welcome sensation to walk out of a movie feeling properly walloped, reminded of the potential power of the big screen to seduce us, entertain us, and break our hearts.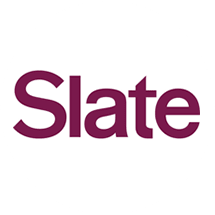 The simplest thing to say about A Star Is Born is that it's all right. Not all right as in OK with a shrug, but thrillingly, almost miraculously right in all respects.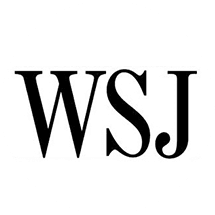 Joe Morgenstern
Wall Street Journal
The first-time director's grasp of pacing could be improved and the overlong movie can't quite sustain the energy and charm of its sensational start. But this is a durable tale of romance, heady fame and crushing tragedy, retold for a new generation with heart and grit.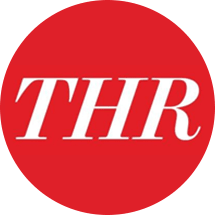 David Rooney
The Hollywood Reporter