Atom User Reviews for A Star is Born
POPULAR TAGS
#greatcast
#mustsee
#lovestory
#allthefeels
#awardbuzz
#great
#intense
#datenight
#inspiring
#beautiful
#greatsoundtrack
#gaga
#sad
#soundtrack
#amazing
#seeingitagain
#heartpounding
#epic
#blockbuster
#<3
Hands down the best version yet. Lady Gaga's voice was just beautiful and such power. Bradley Cooper really did justice to his role as well. I cried at the end and I hardly ever do that. Had me spellbound the entire time. Bravo!
Great Film! Bradley transforms himself into a raw and believable character. He's a true talent and should be commended for this being his directorial debut. Support this film! Go see!
Amazing movie!! The actors were great. Just wish it had a happier ending 😭
#Lady Gaga was great!! Very believable
Great Film!! I love the way that it was directed in a way that didn't make either "Ally" or "Jack" seem like the main character as the film featured them both plenty without one seeming more on screen more then the other, The Chemistry between Gaga and Bradley is literally astonishing u would think they were a real life couple I believed every line they were saying to each other was legit all through the film although I will say in the beginning of the film I had to let go of "Gaga" and be like okay this is "Ally" but after a couple scenes I was fine. The story was very enticing and I loved the little bits of comedy in the drama and romance. The soundtrack is amazing and I can't wait to own it, Lastly the ending song "I'll Never Love Again" left me bawling my eyes out and was a lovely way to end the film (I should have brought tissues) 10/10 amazing film. #AStarIsBornMovie
great movie Bradley Cooper definitely nomination for Academy Award Lady Gaga did a great job
A wonderful movie, with incredible acting from Lady Gaga & Bradley Cooper. The soundtrack is amazing as well.
This movie is so moving and the soundtracks are amazing. Cooper and Gaga are fabulous together.
Loved it. Even my husband loved it.
Loved Lady GaGa and Bradley Cooper together. Excellent job on his first directing gig.
Such great acting and singing
I absolutely think Brad Cooper did a wonderful job directing and performing and Lady GG just blew me away with her acting that felt so real it wasn't acting!! Love love love this movie - I will be buying it as soon as it's released.
amazing flick, had me in tears, great performance from lady gaga
I don't cry with movie's, but this one did. Bradley Cooper thump's up on directing this film. Lady Gaga was terrific..
Two words. Hollywood Gold !!
We just left this movie and it was awesome. The wife really wanted to see it but I wasn't really that interested. Man I was blown away. This is a must see movie. Bradley Cooper and Lady Gaga did an amazing job. YOU REALLY HAVE TO SEE THIS MOVIE..!! This an emotional roller coaster and you'll love every moment.
Lady Gaga is very talented! Bradley Cooper's first foray into directing shows promise 👍🏾
This was such a good movie, it's realistic, raw and has an amazing love story.
I was so impressive the way this movie was done. For long time ago I didn't see it something than powerful like this film. I congratulate Bradley Cooper and Lady Gaga as the main characters but everybody who was on the movie did the greatest job ever. Bradley as a Director and producer got an A+. It s so sad Elizabeth Kemp wasn't there to enjoy her work done coaching Bradley and Lady Gaga. At the end they show respect to her. Thank you for such a good taste!! I want to see it again but this time with tissues.
Bradley Cooper and Lady GaGa are amazing in this movie. must see
If Lady Gaga does not win an Academy Award for her performance I will be shocked.
Having not seen any previous version of the movie, I had no idea what it was about, other than the obvious. Cooper's charismatic, gritty, honest performance combined with Gaga's sexy, strong, breathtaking portrayal of Jackson and Ally will pull suck you in...completely mesmerizing. Cooper poured his soul into not only the writing and directing of this screenplay, but he becomes Jackson Maine. The Oscars should be running NOW, to catch him!!!!
Bradley Cooper was awesome as always. Lady Gaga was good for her first time acting. Her voice is amazing as always. Ending was a little disappointing, I felt it could have been constructed a little differently.
Ugh! My heart! Please give it back to me.. I lost it while crying.. 😭
A great movie, best movie in years
WHY DID HE DIE AT THE END!!!!!!!!!!
Amazing movie! The acting was great. Should definitely be some awards in their future.
See it. The Lady was fabulous as was Bradley Cooper.
Even though it's a story that's been told before, this re-telling, with it's charismatic stars, is fantastic! Everything in this movie feel real, from their singing (which you'd expect from Gaga, but Cooper was a surprise) to the chemistry between them. my husband usually falls asleep during movies, but even he was riveted! Highly recommend this movie!
I enjoyed the movie. Lady Gaga was amazing at her first time acting in a movie. Bradley Cooper shined in his directorial debut.
Great acting, great music, great chemistry, great story! Some viewers were able to hold their tears... I was able to for a while...
Great movie. Bring tissues you'll need it.
A wonderful movie. The best of all the versions
Excellent performances from Lady Gaga, Bradley Cooper and Sam Elliot
Great acting and musical performances.
Loved the movie especially the fact that everything was live singing. Bradley Cooper did a really good job with this. Lady Gaga was amazing.
loved it! Was worried that watching it I wouldn't be able to see Gaga as anything but Lady Gaga but she was amazing and the story was great!
Beautiful cast, music and story. A must see!! Makes me love Gaga and cooper even more now.
Great job Bradley Cooper did in this film along with Lady Goga I highly recommend watching it ! All the music the he and her preformed in the movie was also fantastic! The heart wrenching end was a little much but great love stories useally conclude the same way. It deserves my 5 stars
I loved it!! Gaga was amazing!! Loved the casting of the film! Can't wait to see it again!
A beautiful, heartbreaking love story. Well done, Mr. Cooper.
Metacritic
A well-seasoned, handsomely cured slab of showbiz schmaltz that hits all the right pleasure centers. With equal parts glitz and grit, Cooper has successfully navigated the most perilous shoals of making a classic narrative his own, managing to create one of its best iterations to date.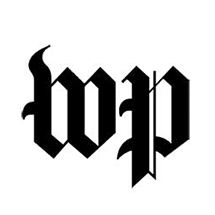 Ann Hornaday
Washington Post
When it hits its highest, most resonant notes, Bradley Cooper's remake of A Star Is Born—starring the director alongside pop icon Lady Gaga—achieves a triumphant, romantic ache that is often just what we want to experience at the movies.
Richard Lawson
Vanity Fair