Atom User Reviews for A Dog's Way Home
POPULAR TAGS
#familyfriendly
#allthefeels
#cute
#kidslovedit
#great
#inspiring
#mustsee
#heartpounding
#<3
#mademecry
#seeingitagain
#truestory
#greatcast
#lovestory
#intense
#epic
#predictable
#clever
#smart
#datenight
the homosexuality in the movie was completely unnecessary. from the rainbow collar on the dog and the camera focusing on the men's wedding bands, it wasn't needed at all in a kid's movie
One of the best and sweetest movies I'd seen in a while.
Made my Daughter cry.... Exactly what I was hoping for. 💛 She loves dogs 🐕
A nice family movie. This movie was like Homeward Bound.. but newer. Good movie for kids.
I really enjoyed the movie & bryce dallas howard did a fantastic job on doing the voice of bella!!!!
We loved it so much, we saw it twice. <3
Great family movie! Made us tear up a few times. At one point my 6 year old looks at me with tears flowing out of her eyes and says "mommy, my eyes have water coming out and it won't stop"but she was also smiling... it was the cutest thing ever! This movie is for dog lovers and really gets to our hearts.
Another story of how much our dogs love us.
This movie was a tear jerker for me, but I'm also pregnant. It was the cutest (also intense) movie I've ever seen. I have to say I've never seen Marley and Me so if I ever did that would be the best movie, not this one. But this one was really good too😭😊
tear-jerker of a movie. must see for any animal lover
Bella is definitely man's best friend. This story was told to perfection. Must see family movie. You will hear straight to the Humane Society to adopt a pet after this one.
Really good story. A bit sad, but charming movie perfect for people who love their dogs.
Nothing new here; it's a rehash of Homeward Bound with fewer dogs. If you've seen the trailer, you've seen the movie.
me and my girlfriend loved it
My daughter love this movie she's a dog person and she's only 10
Loved the movie. Very touching.
OMG I LOVED THIS MOVIE. TEARED UP A LOT!
thought this would be like homeward bound. it wasn't. super marginal movie and story line.
several scenes were upsetting to me. not what I expected.
I cried the entire time. As did everyone in the theater. All you heard was sniffling. It was a great emotional movie and definitely worth seeing.
Excellent movie! Heartwarming wonderful story cute very lovable dog!
My two daughters 8 and 5 both enjoyed it. They did get emotional at times.
Bring Kleenex! Awesome feel good movie, great for kids and adults of all ages!
Sweet movie, granddaughter loved it, she's 6. Heart pulling at all the right moments. CG was also very impressive. There's a mountain lion scene that looks so real!
If you love fur babies, this is a movie to see. Bella is adorable and so expressive. Great family movie.
Bella drove me crazy but I loved how much she loved her owner. She was hardheaded but she reminded me so much of my dogs. I laughed and cried. I also ran home to my dog Krispy and the dog I babysat. I will cherish them more because their the best friend anyone can have. See this movie it is touching and frustrating at times but o so good!
this movie was absolutely amazing. definitely will buy when it comes on dvd.
Great movie for the family. Cried my eyes out !
My kids are 5 and 12. We all laughed and cried and got scared and cheered! It was the full experience of emotions! We loved it! It warmed our hearts! You must see it!
This movie was absolutely incredible. I feel that it did an amazing job of staying true to the book and the cast did their jobs fantastically. This movie made you cry in all the right moments and is overall a great experience. I would 100% recommend to watch this.
Such a great heartfelt movie. Definitely makes you tear up!
Predictable, but still loved it and cried through most of the movie.
The movie was well done - good story!
Picked one my wife would love. We did. For the animal-lover in hopefully all of us!
I cried so much!! I love this movie!! Bring some makeup wipes if you are emotional like me! The crying for the whole movie was worth it!!
i love dogs, i love the movie, very touching.
Homeward Bound meets Milo & Ottis Loved it.
Predictable, heartfelt movie that's good for the family. Kind of a bit long for me. I was just sitting there like can you just go home already lol. Got to the end and I didn't even remember how the dog got lost in the first place.
Absolutely fantastic movie. many heart stopping moments. I cried most of the movie
Cried most of the movie 😭😭😭😭
A very enjoyable movie 👍🏼
Such a great and cute movie!! So touching!!! 😭
If you have a furry kid it gets you
actually didn't want too watch cause my dog recently went missing and I wish my dog comes back home ... but it was a good movie
Such a great movie must see
definitely not a younger kids movie people..a lot of explanations for parents. life lessons for 12 and up
Metacritic
The best thing I can say about A Dog's Way Home is that it's an exceptional film, that you'd find on the Hallmark Channel. Science has yet to count just how many strings the human heart has, but A Dog's Way Home tries to pull every damn one of them.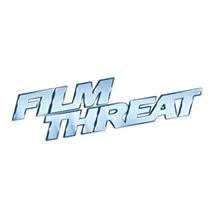 The film pretty much packs every canine cliché imaginable into its running time, but one look into the soulful eyes of its four-legged star will melt all but the coldest of hearts.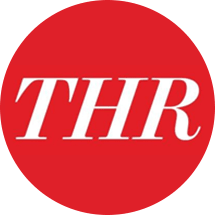 Frank Scheck
The Hollywood Reporter
Putting a dog in crisis might seem like an easy way to create a great story, but in a family film, featuring a helpless canine in constant peril plays as emotionally manipulative and, frankly, slightly traumatizing. A Dog's Way Home is a joyless jaunt that offers an adorable canine star and not much else.