Atom User Reviews for A Beautiful Day In The Neighborhood
POPULAR TAGS
#inspiring
#allthefeels
#familyfriendly
#mustsee
#greatcast
#truestory
#great
#awardbuzz
#smart
#feelgood
#<3
#heartwarming
#seeingitagain
#original
#datenight
#slow
#clever
#heartpounding
#mustseebro
#lifechanging
This movie is like a walk through the most precious, priceless God given gifts we have, time and love. INVALUABLE GIFTS
I like to believe Mr. Rogers was the kind of person who wouldn't want a movie made about his life. By centering the movie on another character, screenwriters did a flawless job sharing the impact Mr. Rogers made on each individual person.
Wonderful. Great story. Wonderfully acted. Just a great film.
Thank you Tom Hanks and THANK YOU Mr. Rogers!!
Great movie due to Mr Rogers element but less about him and more about someone else. Should have shown both sides equally and it's a balancing act which they don't pull of but definitely one of Tom Hanks finest roles.
this movie is a must see very emotional and inspiring make sure to bring tissues
This movie is exceptional, so much better than my expectations.
Went with my daughter (47) and her husband same age. My two grandsons 12 & 17. The parents and oldest graNdson watched Mr Rogers when they were little, and not little. I watched with my daughter everyday when she was small, and i must admit I watched it myself after she started school!❤️. The world coUld really use Some Mr Rogers today. The whole cast was wonderful, but Tom Hanks WAS Fred Rogers!
Found it to be a very inspiring movie.
the best movie I have seen this year and I saw all big movies that came out this year.
Wow. Just wow. Cried my eyes out, make sure to bring tissues.
They told a story of Mr Rodgers that seemed to explore new territory. Especially for those unfamiliar with the article this film was based on.
I grew up watching Mr. Rogers so watching this movie was everything. I cried while silently singing along with his famous opening and closing songs from the show. Tom Hanks had all of Fred Rogers gestures everything down pat.
Great story. Tom Hanks played Fred Rogers very well!
Despite the marketing, this is not ideal for kids, they will be bored out of their mind. My kids thought it was just uncomfortably awkward and slow. That said, it's a Great movie with great message, but better suited for older audience. Tom hanks nailed it.
I really enjoyed this movie
Excellent! We need more people like Mr Rogers
Amazing and there isn't enough stars for this movie.
Thought it would be more about Mr Rogers and the many issues he covered in the show
This is an amazing story of Mr. Rogers being interviewed by a journalist who would have preferred to interview someone else. The movie brings out the feelings of the two men and how they forged a friendship.
Growing up watch Mr. Rodgers took me back in time. Tom Hanks is a prefect fit for Mr. Rodgers!
There were times that I forgot I was watching Tom Hanks portraying Fred Rogers because he did such a great job. This was touching and honest and the dialogue and innuendos were spot on. As the mother of two estranged daughters, I could easily feel the anguish of the dying father and pray that one day both will come back to me before I die.
Great movie but not what I expected. Thought it would be more about Mr. Roger's life but only partially so.
Must see if one is holding grudges.
Good to have you as my neighbor, Mr. Rogers!
The movie of the decade! A must see.
Felt very real! It brought me back to my childhood. Tom Hanks was great and I cried at some moments.
Would of been 5 stars except mr. rogers wasn't on the screen enough. At the same time its ok because I cried every time he was on the screen. Great flick.
Absolutely loved it! A beautiful story of the power of patience, kindness and forgiveness.
It's not what you think, but good moral to the story and life. Tom Hanks is Mr. Rogers.
we enjoyed the human side of a children's show star.
As usual Tom Hanks does a great job
Definitely thought it was more about Lloyd than Mr. Rogers.
A lovely, inspiring film that captures Fred Roger's spirit and message.
A true story that makes one re-examine their own relationships and reactions, as well as their own life focus.... offers great insight into the character and personality of Fred Rogers....
This was an amazing movie and story. Tom Hanks seemed so much like Mr. Rogers it was surreal. I think he deserves an Oscar nomination. I think he should win that nomination. I'd see it again.
this movie personalizes the impact Fred Rogers had on people of all walks of life.
Brought back good memories of Mr. Rogers and showed his human side and his love for humanity.
Tom Hanks was mr. Fred Rogers. The actor who played the reporter from Esquire magazine was also very good.
Fred Rogers is everything that was right for the World. Tom Hanks was phenomenal as usual.
Metacritic
A Beautiful Day in the Neighborhood is no biopic but a very narrowly cast reimagining of one specific relationship late in the life of a noted person.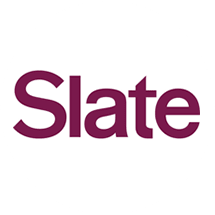 It's as cosy as Mr Rogers' trademark zip-up cardigan, but the sweetness of this film about the beloved US children's television personality is tempered by the inventive eccentricity of its approach.
There's no question that Hanks is perfect in the part, as the actor's amiability and unquestionable sincerity make for an ideal match with the unique television personality. Marielle Heller's film itself, however, is a rather more modest achievement, sympathetic and yet entirely predictable in its dramatic trajectory of making a believer of an angry, cynical journalist.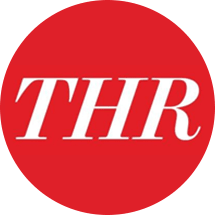 Todd McCarthy
The Hollywood Reporter