Atom User Reviews for A Bad Moms Christmas
POPULAR TAGS
#funny
#hilarious
#fun
#lol
#chickflick
#great
#rofl
#epic
#<3
#amazing
#mustseebro
#predictable
#cliché
#blockbuster
#clever
#insightful
#surprising
#veryfunny
#smart
#nextlevel
God awful!!!! Stay Home and pay bills!
The bad moms never disappoint!
i hope there another bad moms movie ans these three women are in it
Forced jokes. Some parts got a laugh but the plot was terrible, acting was terrible. Overall bad
They didn't have to have kids saying those kind of filthy words in this movie
Hilarious and great action!
couple funny moments in the beginning but same old same old from this movie. Save your money definitely at rental.
Wasn't as funny as the first one...
This movie was not good at all... Tried to hard to be funny..
This movie is about families coming together and finding their selves
not as good as the first... i loved the first part, did not like this one though! :(
every moment was entertaining.
Adorable. Great for a girls night
The movie was great. I won tickets from a radio show to see it but messed up and went into the wrong showing. So I only got to see 45min of the movie but from what I seen it was hilarious! I wish i could of seen the whole thing!
It was a great movie! Age requirement 18+
funny but not as much as the first
so funny! great for girls night out!
Pretty funny! If you are a mom you are sure to find something relatable about this mom :)
It was really funny. surprisingly touching. ended with intrigue for a bad grandmas movie.
It is exactly what you think it will be.
It was so funny omg will watch it again
It was just ok. Not a bad movie but just wait for it to come out on DVD.
It's not a great movie, it's just alright
Not as funny as the first one which was just constant laughter throughout the whole movie. This sequel was funny at times and enjoyable but not quite the same
Exhuberent amount of vulgarity and sexual innuendos.
this movie is really amazing
must watch end dance credits
not worth to watch at theatre. act well. poor script.
when is the 3rd coming out
If you're a mother you owe it to yourself to watch this movie
Funny at first but it quickly changed at the end it wasn't funny anymore
We laughed and cried. Very realistic story lines. Hope there is going to be a third one from this franchise. with the way it ended would be funny!
Pretty funny. Not as good as the first but still really good.
the movie was canceled and I did not find that out until I was at the movie theater. so I cannot rate the movie because I did not see the movie.
A little over the top with penis and curse words, but really funny otherwise. Stupid humor that was funny and enjoyable.
better than I thought it'd be & definitely better than the 1st
just too many f**k booms!
don't like kids cursing, but a good movie
This movie really was as hilarious as they say it was and you will just love the message. It is a must see for this time of year.....
Metacritic
The new film is hardly a comedic lump of coal, but the broad, sitcom-y material has inherent limitations that no amount of shameless, gleeful silliness can overcome.
Tim Grierson
Screen Daily
With brilliant comedians like Hahn and new addition Christine Baranski on board, there are line readings that pop and jokes that land.... But A Bad Moms Christmas is louder, busier and more pandering than the original — an exhausting spectacle of skilled performers gamely mugging their way through a cash grab.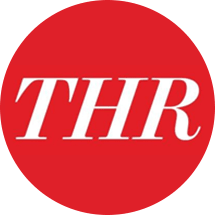 Jon Frosch
The Hollywood Reporter
If you're going to see a comedy that isn't all that funny, you could do a lot worse than the slapdash all-ladies feel-good of A Bad Moms Christmas.