Atom User Reviews for 1917
POPULAR TAGS
#intense
#mustsee
#heartpounding
#epic
#great
#greatvisualfx
#awardbuzz
#greatcast
#truestory
#bestpicture
#actionpacked
#fantastic
#inspiring
#original
#allthefeels
#mustseebro
#seeingitagain
#beautiful
#blockbuster
#surprising
This is one of those films, not a movie, a film, that must be seen in the movie theater. It is so expertly crafted and well made, it's breathtaking in it's execution. 1917 is one of the most beautifully shot and haunting war films I have ever seen and is a harrowing film. The story is so simple but is so epic and the director Sam Mendes and Roger Deakins the cinematographer should be given tons of awards for this tremendous achievement in film. Everyone needs to run out and see this movie now!!
One of the most boring movies I've seen so far
From a technical standpoint, one of the most amazing movies. Fantastic editing, sound, score, and cast. Definitely one of my favorite war films of all time.
Extremely well directed and perfect acting. Really intense
Alongside joker the best movies of the year! I cried like a baby! Really intense and very moving! Love the performances : )
Not a big fan of war movies . My brother loves them so I always see them anyways . 1917 is by far the BEST one I have ever seen . Masterful videography, stunning scenery, and most of all impressive one shots . Will buy on DVD when. Comes out
Scenes and effects were great. Character behavior doesn't feel right, not believable.
One of the most boring movies I have watched in my life The whole story is about a price of paper Not 1 scene of pure action
Very heavy, but it seemed to be a very realistic depiction of WWI / Enjoyed it
The cinematography pushes this over the edge. The story was unoriginal, but the process was definitely amazing.
Great story. Lots of tense moments.
Excellent piece of work. A must watch.
Very good movie, a little slow to start but the acting is very good and the cinematography is unbelievable, definitely worth seeing in the theater.
it's a shame that this isn't releasing everywhere till January.
Great visuals but very slow
keeps you glued to the screen intense
One of the best movies I've seen. From the acting to the set design everything was close to perfect.
More of what the Raw Feeling at times of War, and the absolute marvel Cinematography with great execution to the Story, regarding the Conflict.
It was ok, not good, not great.
amazing cinematography. great story.
Great direction and cinematography
It was pretty slow. Lacked the action that I was expecting it to have.
excellent movie with truly top notch camera work. There are only three full cuts in the entire movie. Otherwise it's shot as if a single camera following the main characters throughout the film.
Film was shot beautifully but the film was just okay.
The cinematography is beyond anything I have seen before. The story was gripping and keeps you interested all the way thru, BUT the WAY it is presented .. as a single camera, continuous shot from beginning to end, I have never seen anything like that before!
Great movie but be warned, you might get motion sickness from watching. Even if you don't usually suffer from it.
Just sheeeeeesh is all I have to say
Lacking in war action/ but okay movie / no big deal
God level film making. Better win an award!
Amazing film, blew me away!
Great filmmaking on display. Very authentic looking costumes and props. Last third is a little weak keeping it from earning 5 stars.
thought there would be more action but great acting by leading actors.
1917 was a breathtaking experiemce both in cinematography and tension. It kept me at the edge of my seat during the entire run. This is deffinately a unique experience in my cinema-going years.
Amazing movie the continuous shot makes you feel like you're truly with them!
Best picture material, for sure!
Excellent cinematic beauty, phenomenal score. Story was very simple but I still enjoyed it and that I felt like I was on the journey with them. Some moments were pretty intense, I jumped a few times lol. Best war movie I've seen in years.
Metacritic
1917 doesn't solve the problem that was posed 100 years ago by the historical convergence of modern warfare and modern image-making technology. No movie can provide a final answer to the question of what it means to film a war. But Mendes' stunningly crafted entry in the genre will now become a part of a long history of imperfect representations of that unrepresentable conflict.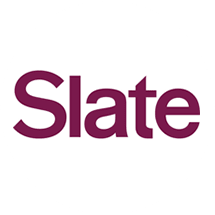 Even if the film is mostly hitting familiar notes in terms of story and theme, it expresses a concise, focused and expertly managed vision with which there's little to quibble, and the extraordinary style represents the fruition of a long-imagined dream on the part of many directors and cinematographers. From now on, when the discussion turns to great works of cinematography and camera operating, 1917 will always have to be high on the list.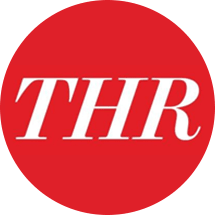 Todd McCarthy
The Hollywood Reporter
Mendes is intent on bringing a sense of breathless derring-do to a war only known for its doomed futility. And he loads onto it a one-take challenge, a rolling-back and slowly-swerving camera, using the sleight of hand which distinguishes the best action cinema of this kind.
Fionnuala Halligan
Screen Daily