Atom User Reviews for Underworld: Blood Wars
POPULAR TAGS
#great
#epic
#violent
#fun
#surprising
#amazing
#mustseebro
#nextlevel
#plottwist
#action
#awesome
#dope
#blockbuster
#<3
#predictable
#entertaining
#meh
#disappointing
#bmovie
#boring
it's filmed like a video game
Amazing for the change of direction they're going for; wonderful for fans of the series!
If u enjoyed the previous Underworld movies, u should love this one. Full of action, fun, great Saturday night movie!
predictable and not the best in the series. if you're a huge fan of the others this is for you.
It's ok movie , nothing special about it , really
loved it would see it again
Underworld movies never disappoint! Wish it was longer.
Horrible. Will act like I didn't even see it so as to not ruin the rest of the series.
love the mystical element that was added to this one. perfect ending
REALLY GOOD YOU ALWAYS KNOW WHO THE EVIL ONE IS BUT ITS STILL GOOD
I've been I huge fan and I love how what they gave the audience in this film. It is a must watch. You'll love it!
movie was great might be another one
2que3 because I was wearing more action. OO 2que3 it means soso en spanish😜
It was so amazing. I had to go to the bathroom. Didn't even get up to go because the movie was that good.
Like the click at the beginning to help recap the previous movies. Unfortunately seems they did that a lot through out the movie, we already know what's going on and to see it over and over and over again got kinda boring. Seems they used it as filler a lot of filler.
Loved it, happy to get to see it for my birthday
a must see!! loved it and i hope there is another one.
They should have left the series alone.
It was a great movie. Felt it was to short. I left needling more.
Predictable and poor climax
Enjoyed the movie! In my opinion, it's the best of all the underworld's movies.
I loved this movie so much & ive been waiting for years for this to come out ! I was not let down
it does fill you in the last movies but entertains for a good revamp
It is pretty decent and action plot is a bit short but pretty amazing scenes are there
This movie was better than the last underworld that came out
This movie was trash. Predictable, forced, and the plot is weak and rushed. Wouldn't suggesting watching for free.
I'm usually not into vampire movies but this was great !!
I love the underworld series so this just made it more awesome for me
@tonydigreat - It's a must see
Ending a little fast and weird
It's Was Great Movie to Start the new year #2017
Love the movie. Huge fan of the series! Can't wait to see the next installment of the series!!!
A must see movie! Great fight scenes and ending!
wow absolutely loved it and was really excited to see it i might watch it again
definitely recommend this one
Not something that is gonna grab people that are new to the franchise but it is waaaay better than the mess that was the last movie.
Fun movie, no more or less than I expected. A rushed plot, but otherwise fair quality.
improvement over the last movie. worth the price of the ticket
Love these movies. This one did not disappoint. Got some closure and it opened new doors!
Prepare to feel like you missed a film between #NoMichael
Wish the Vampires acted more intelligently.
Metacritic
The action is nearly relentless, only occasionally interrupted by humorless, tedious exposition, but despite the freneticism it?s almost all completely boring.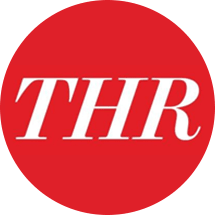 Frank Scheck
The Hollywood Reporter
Selene seems ready to put this story behind her for most of Underworld: Blood Wars, and it?s hard not to wish that for Beckinsale, as well.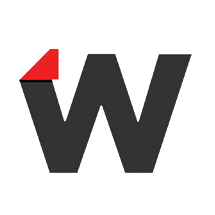 The only notable aspect of the film is that it marks the feature directorial debut of Anna Foerster, a rare example of a woman being allowed to direct a reasonably large-scale franchise film. Alas, all it proves here is that a female director can make a film of this sort that is just as listless, derivative and perfunctory as one made by a man.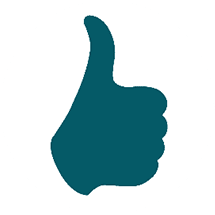 Peter Sobczynski
RogerEbert.com