Atom User Reviews for Tyler Perry's Boo! A Madea Halloween
POPULAR TAGS
#funny
#hilarious
#lol
#loveit
#great
#fun
#rofl
#mustseebro
#epic
#funnyashell
#sofunny
#lovedit
#awesome
#lit
#lmao
#nextlevel
#<3
#mustsee
#original
#clever
too much sexual overtones and language wouldn't take my children
Haven't seen a comedy like this in while. It was great!
Definitely not a family or child oriented movie. Too much vulgarity for littles. Very disappointed in this Madea movie it was a little on the silly sad rather than comedy.
Not for the big screen this was a home movie
it was pretty good and funny.
I love it it's great it's wonderfull
the 1 thing that i didnt agree with was there were alot of younger kids n some of the language was a lil to much.
so funny,couldn't stop laughing
omg it felt like I lost some brain cells!!!! I don't see what is so funny about Madea
Went a little too far with the sexual talk/references and dancing. It could have been funny without that. I do love Madea and am a fan of Tyler Perry, but I was disappointed.
I came to watch madea not Yousef kys
i was charged for a ticket that was already paid for by Rakaia get with me when u can
Great movie very funny loved it. I'd pay to set it again.
It was alright. Would not pay my money to see this
The funniest Tyler Perry movie, hands down!
Tyler Perry outdid himself with this one! Absolutely hilarious throughout the whole film!
Love all my YouTube friends that came out on this movie made it 10 times funnier love this movie so funny good job Tyler Perry
I heard about it and can't wait to see it on Monday night
Thats the best movie ive seen so far. Tyler Perry is hilarious, joe was so funny on this movie!!!
Really Funny like a typical Tyler Perry Movie just different set up and everything shouts to Typer for Trying something different
i love it, but it wasnt surprising cause i love all tyler perry movies..
Madea is awesome as always!
Laughed all the way through the 🎥👍👍👍👍👍
It was some what funny, but the acting was horrible.
It the laugh that I need to kickoff my weekend! Thanx Tyler.
I love this movie! re see
FUNNIEST MOVIE ON THE UNIVERSE
Was so funny had every one dieing! Its a must see!!
The best move Tyler Perry ever made ! Whole family loved it
Joe just cussed a Lil bit too much!!!! still & all...Hilariouss!!!!!!!°
I just love the movie! Everyone in the theater were laughing. It was just oh my gosh! I would watch it over and over again! Especially it was hard finding a movie theater that wasn't sold out. It was worth my money! So worth it. Just make sure you're not sipping any beverage while watching this movie. It will come out your nose While laughing hard. Love it T. P
thiz movie was really good
Metacritic
Although there's a long cinematic tradition of mixing comedy with scares to excellent effect — Abbott and Costello Meet Frankenstein being a prime example — this lackluster effort manages to be neither funny nor scary.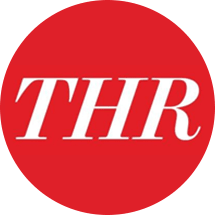 Frank Scheck
The Hollywood Reporter
The tone and plot of the film keeps swinging this way and that.